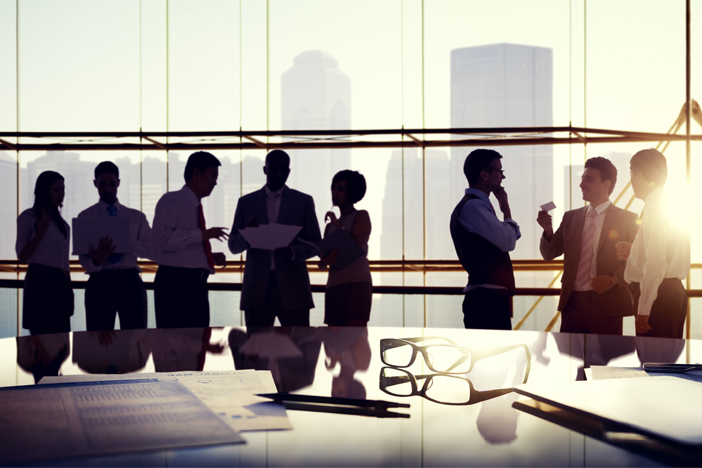 Business Intelligence – What It Is and Why It Matters to Hospitality
Kevin Coleman
I believe that "Business Intelligence" will become a "buzzword" in the hospitality industry within the next few years. We can already see this starting to happen, as some systems vendors have begun to introduce early business intelligence (or "B.I.") capabilities into their product offerings. Yet in my experience, most in the hotel business don't yet have a feel for just what business intelligence is or why it is worthy of their attention. As a career hotelier myself, I first became aware of BI about 8 years ago, and this has had a profound impact on the way that I have approached the hotel business – and my career – ever since.
In its simplest form, business intelligence is about gathering data from a variety of sources – primarily the systems that are used to run the business, but also external sources of data such as competitive benchmarks and market data – and then utilizing technology to serve information (processed data) to decision-makers in ways that help them to understand where opportunities exist within their business. Through dashboards, reports and analytics (think graphs/charts and other data visualizations) users can explore their business – both historical performance and future activity.
Typically, a business intelligence system these days will be cloud-based and therefore available as a web application for users to access from their desktops, laptops and mobile devices through an internet connection. The end goal of course is to enable users to find ways to increase sales and/or reduce operating costs – to run more profitable businesses. The theory (with which few would argue) is that human judgment is at its best when supported by a solid foundation of facts presented within the right context, where and when they are needed. And since in a business environment, operational systems were built with specific functions in mind – processing transactions or managing inventory for instance – a new type of system is needed that is built just for analysis and decision support . This is where business intelligence comes in. BI systems are designed exclusively for analysis – to provide fast and widespread access to accurate information.
To put this in a hospitality context, the systems that we use to run our businesses – the property management system, point-of-sale systems, central reservations system, sales and catering system, revenue management system, etc. – perform their functions on the whole very well. However, their primary functions are not analysis and decision support! At all levels of our business – within hotels themselves and within the corporate offices of hotel brands, management companies and ownership groups – we often suffer from a lack of critical, timely information on the most fundamental aspects of our business.
We attempt to address these deficiencies through manual reporting – countless individuals in our industry as you are reading this are printing out reports from their operational systems, keying figures into spreadsheets of all sorts and e-mailing these files throughout their business. Countless others are receiving this limited information and still don't have the insight that they need to make the best business decisions. A daily, noble effort is underway to be sure – this industry is full of bright, energetic and hard-working people. However, we work so hard on just trying to get the most basic information about our business that some of the brightest minds we've hired are relegated to roles of information producers – essentially report preparers. Business intelligence automates (and greatly enhances) the production of reports and analytics so that our brightest minds are freed to become information consumers – applying their judgment on the facts at hand to influence business results. Trends are discovered and insight is gained. Isn't this how we want it to be?
It's time to take a hint from other industries. Business intelligence is widely used in many of the world's top sectors – including banking, automotive and retail – yet within the hotel industry, BI is notably limited (not totally absent, but comparatively under-utilized). And further, from what I've seen in our industry, the BI that does exist largely serves the exclusive purposes of enterprise-level projects. What we need in the hotel industry is a movement to operationalize business intelligence. How can we foster understanding of BI within the hotel business as a whole, and get BI into the hands of decision-makers at all levels? How can we broaden the use within our corporate offices, placing business intelligence into a central role as an indispensable part of the day-to-day life of a hotel business executive? And how can hotel-level decision-makers, from the GM down, utilize BI as a matter of practice to run a more profitable hotel? This will all start as most things do, with a few curious and brave pioneers looking for a better way. In fact, the shift toward hotel business intelligence has already begun.
Kevin Coleman became Partner and Chief Operating Officer of Intelligent Hospitality as a natural progression of his career, having accumulated extensive expertise in both the Business Intelligence and hotel Revenue Management domains since entering the industry in 1994. Kevin began his career with Accor Hotels, where he quickly discovered the Revenue Management discipline and first became interested in leveraging technology to increase efficiencies and improve returns. He then joined InterContinental Hotels Group, where he progressed to hold senior positions in Regional Revenue Management and ultimately the post of Vice President, Market Strategy. During this time, Kevin became adept at developing and executing revenue management strategy. For more information on his work, please visit:  www.intelligent-hospitality.com.