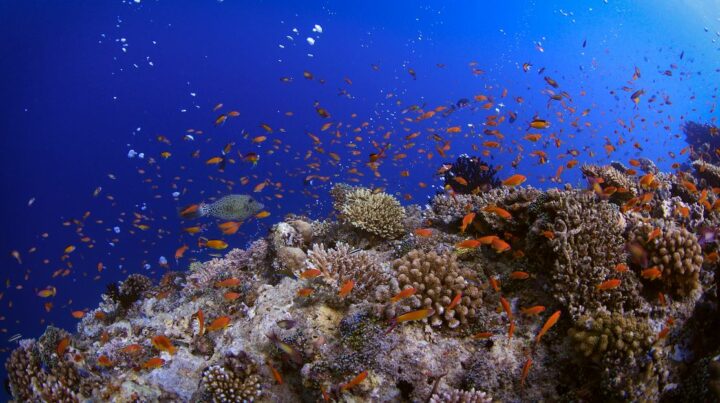 Carpe Diem Maldives initiates "Rescue a Reef" programme
Carpe Diem Maldives has confirmed its ongoing collaboration with American organisation Coral Reef CPR with the launch of its official CSR programme "Rescue a Reef".  Taking a concerted approach towards protecting and restoring the health of coral reefs and marine life in the Maldives, "Rescue a Reef" invites guests to join marine expeditions on Carpe Diem's liveaboard adventure cruises and encourages guest donations to support Coral Reef CPR's work.
According to Carpe Diem Maldives, in establishing the Rescue a Reef initiative, it confirms its continued support for Coral Reef CPR's work, which began with research assistance in 2016.
"In our collaboration over the last 18 months, I've experienced first-hand how the marine biologists from Coral Reef CPR identify early on when nature is out of balance, investigate to find out the cause using their expertise and laboratory tests, and then implement scientific methods to help restore that balance, making it more robust for future events," says Amir Mansoor, Managing Director for Carpe Diem Maldives.
"Their methodology and scientific knowledge are among several reasons why Carpe Diem Maldives enjoys a productive collaboration with Coral Reef CPR, and we wholeheartedly support their HARP programme – Holistic Approach to Reef Protection."
According to the Liveaboard operator, to officially launch the Rescue a Reef initiative, it will host its third marine expedition with Coral Reef CPR's returning marine biologists Dr Andrew Bruckner and Georgia Coward in October 2017. The week-long expedition will target the house reef and surrounding areas of the company's current resort development in Raa Atoll.
"During our surveys of Raa and Baa Atoll, we've seen an abnormally high number of cushion starfish. This is a concern because these animals target juvenile cauliflower (Pocillopora) and staghorn (Acropora) corals, and these are the corals that are critical for a speedy recovery from last year's bleaching event," explains Dr Andrew Bruckner, Chief Scientist from Coral Reef CPR.
From October 22-29 up to 20 recreational divers can join Chief Scientist Dr Andrew Bruckner and his team of researchers as they conduct a Cushion Starfish removal from reefs in Raa Atoll, carry out quantitative reef surveys, and data analysis while enjoying Carpe Diem's hospitality on board Carpe Vita liveaboard cruise.
"We're thrilled at this long term commitment from Carpe Diem Maldives. It is always wonderful when a company responsibly embraces a proactive approach to environmental protection and conservation," adds Dr Bruckner.
"Engaging with guest divers over the last year is inspiring for us as we believe that education is at the forefront of successful coral reef conservation. Raising awareness on the critical importance of reefs and tangible actions that can be taken to ensure that these ecosystems continue to support the abundance of marine life and provide benefits to humans, is key to the future of the Maldives."
The first dedicated crown of thorns starfish removal in May 2017 involved seventeen recreational divers from nine countries. The divers worked with Carpe Diem and Coral Reef CPR to collect a total of 900 COTS from 15 reefs on North Malé and South Malé Atolls over a one-week period. A second expedition is already planned and fully booked for September 2017. With an increasing number of enquiries for alternative dates, the demand for such marine expeditions is showing encouraging signs.
For more information about the programme, please visit carpediemmaldives.com/carpe-vita-rates-schedules