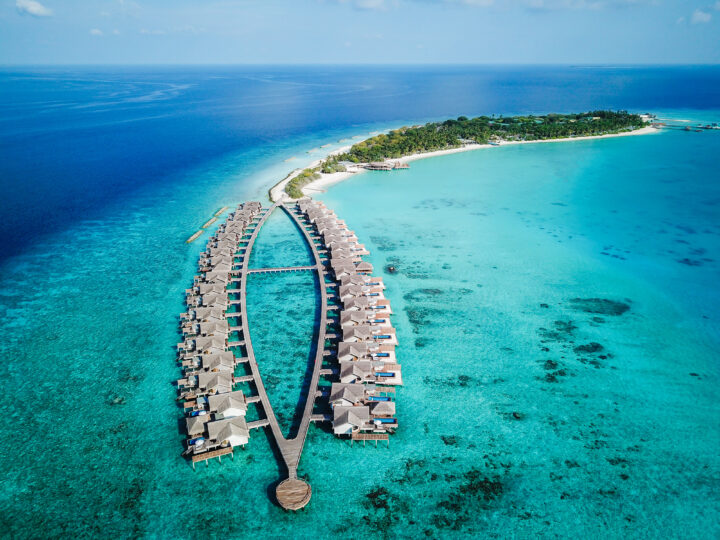 Celebrate the Festive Season at Fairmont Maldives Sirru Fen Fushi
Fairmont Maldives Sirru Fen Fushi invites guests to celebrate the coming festive season in tropical style at the luxurious resort where warm sunshine, white sands, tropical greens, and the most magnificent outdoors playground await.
Traditional local touches and contemporary accents make this festive season inspiring with the stylish celebrations at the resort. Guests can embrace the holiday cheer with an endless programme of exciting holiday activities, exceptional entertainment, and indulgent culinary options, all created to captivate the senses throughout the season.
The resort has planned a Christmas tree-decorating party with traditional carols where guests can dine on Christmas feasts of local and international culinary delights while being entertained by local bands and international DJs. Guests can also sip on signature cocktails on the beach and watch Santa Claus arrive on a jetski with his bag of goodies.
For the coming New Year, Fairmont has planned a 50 Shades of Blue themed New Year's Eve party with champagne, exotic cocktails and delectable canapés while being entertained by local bands and international DJs. Guests are invited to make a wish at midnight as they launch sky lanterns. The celebrations are to run through the night with dancing and the raising of a toast to the first sunrise of 2019.
Located in Shaviyani Atoll, Fairmont Maldives Sirru Fen Fushi is accessible by a 50-minute scenic seaplane flight directly to the resort. The all-villa resort is ideal for couples or families, and features overwater private pool villas as well as luxury safari-style tented villas nestled in the islands lush interior jungle.