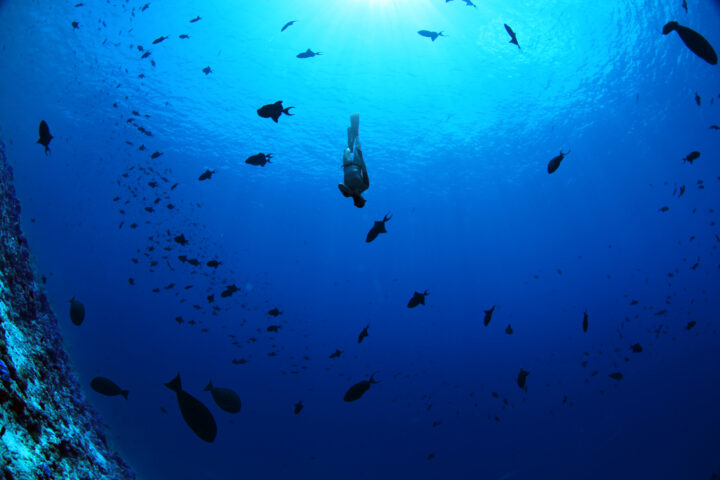 Celebrate World Oceans Day with Herbert Nitsch at Coco Collection
Coco Palm and Coco Bodu Hithi is set to host Herbert Nitsch, the current freediving world record holder, as part of celebrations to mark World Oceans Day. The celebration, marked annually on June 8, will feature talks and practical sessions by Nitsch.
Nitsch will be hosted in Coco Palm Dhuni Kolhu and Coco Bodu Hithi, as part of Coco Collection's constant efforts to collaborate with like-minded individuals, said Coco Collection in a statement.
An Austrian individual, Herbert is the current freediving world record holder and "The Deepest Man on Earth", a prestigious title that was given to him when he set the world record for freediving at an incredible depth of 702 feet in 2007 and 830.8 feet in 2012. Self-taught, Herbert is a pioneer in terms of developing his own techniques over the years and has set a total of 33 freediving world records so far.
"The Maldives is an amazing place and I am very excited to be coming back; this time to collaborate with a renowned local brand for World Oceans Day, a cause close to my heart," said Herbert, commenting on the programme.
"I am eager to explore the vibrant life around both islands, and what I am most looking forward is to share my journey with guests and join them in the water to test their limits."
During Herbert's time at the resorts, he will take guests through interactive talks and practical sessions. The program starts with "The Deepest Man on Earth", a talk with Herbert sharing his story about free diving as a discipline and hobby.
Day 2 will see Herbert take guests through a multimedia talk to efficiently prepare the body to free dive at shallow depths, followed by a hands-on in-water session. A screening of "Back from the Abyss" follows on the same evening, the award-winning documentary about his world record dive, and the aftermath of decompression sickness and the unbelievable way back to free diving again.
"Another interesting aspect of this visit will be the day spent with some local freediving enthusiasts, definitely a highlight I am going to enjoy!" Herbert added.The final day of the programme takes guests through "Free diving with Marine Life", a multimedia talk together with the marine biologist on the island to touch on marine life and ocean preservation, highlighting some more advanced freediving tips. After the talk, Herbert and the resident marine biologist will take guests out on a dive in deeper waters. The final bit of the program ends with a screening of "The Last Frontier", a documentary broadcast in over a dozen countries about Herbert, his free diving competitions and the adaptation of the body to severe depths.
Herbert will also be joined by school children from the nearby local island of Thulhaadhoo during the programme.Over at Coco Bodu Hithi, a group of seasoned Maldivian free divers will gather for a day to join Herbert for a talk and a dive, sharing the Maldivian side of free diving with him, said Coco Collection, which has a portfolio comprising three distinct brands, Coco Resorts & Retreats, Coco Palm and Coco Privé.
This year, The Ocean Project has announced a theme of "Our Oceans, Our Future" for World Oceans Day. Taking part in this global day of ocean celebration, Coco Collection takes it a step further to raise awareness by collaborating with Herbert Nitsch, joined by the portfolio's resident marine biologist who will incorporate the marine conservation programme the resorts are a part of.