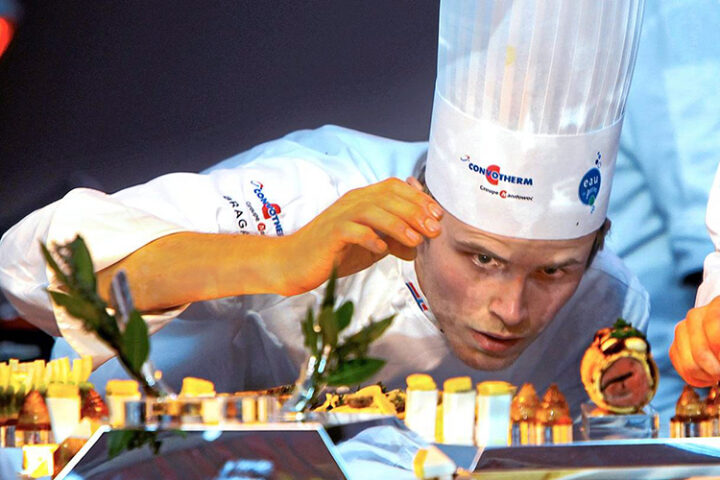 Celebrity Chef Geir Skeie to conduct culinary masterclass at Hulhule' Island Hotel
Celebrity Chef Geir Skeie will conduct a special culinary Masterclass at Hulhule' Island Hotel on the 17th of March. The Masterclass will be followed by a briefing and knowledge sharing session.
Chef Geir Skeie, along with Chef Rohan Fernandopulle (President Bocuse d'Or – Sri Lanka) will demonstrate the latest techniques of cooking, garnishing, and preparation for different types of dishes. The Masterclass will be followed by a training and briefing on 'How to prepare for International Competitions', mainly the Hotel Asia International Culinary Challenge. Participants will receive a certificate signed by Chef Geir Skeie, followed by lunch with the chef.
Chef Geir Skeie is a restaurateur and winner of Bocuse d'Or 2009, the unofficial world championship in cooking, held in Lyon, France. The competition was started by the French Chef Paul Bocuse in 1987, and has grown to become the most prestigious competition for chefs in the world.
Alan Palmer, the Project Director for the Culinary Challenge, stated that holding more of these special classes is necessary. He expressed his desire to hold such cooking classes quite regularly for Maldives' chefs in order to dispense useful information and cooking techniques.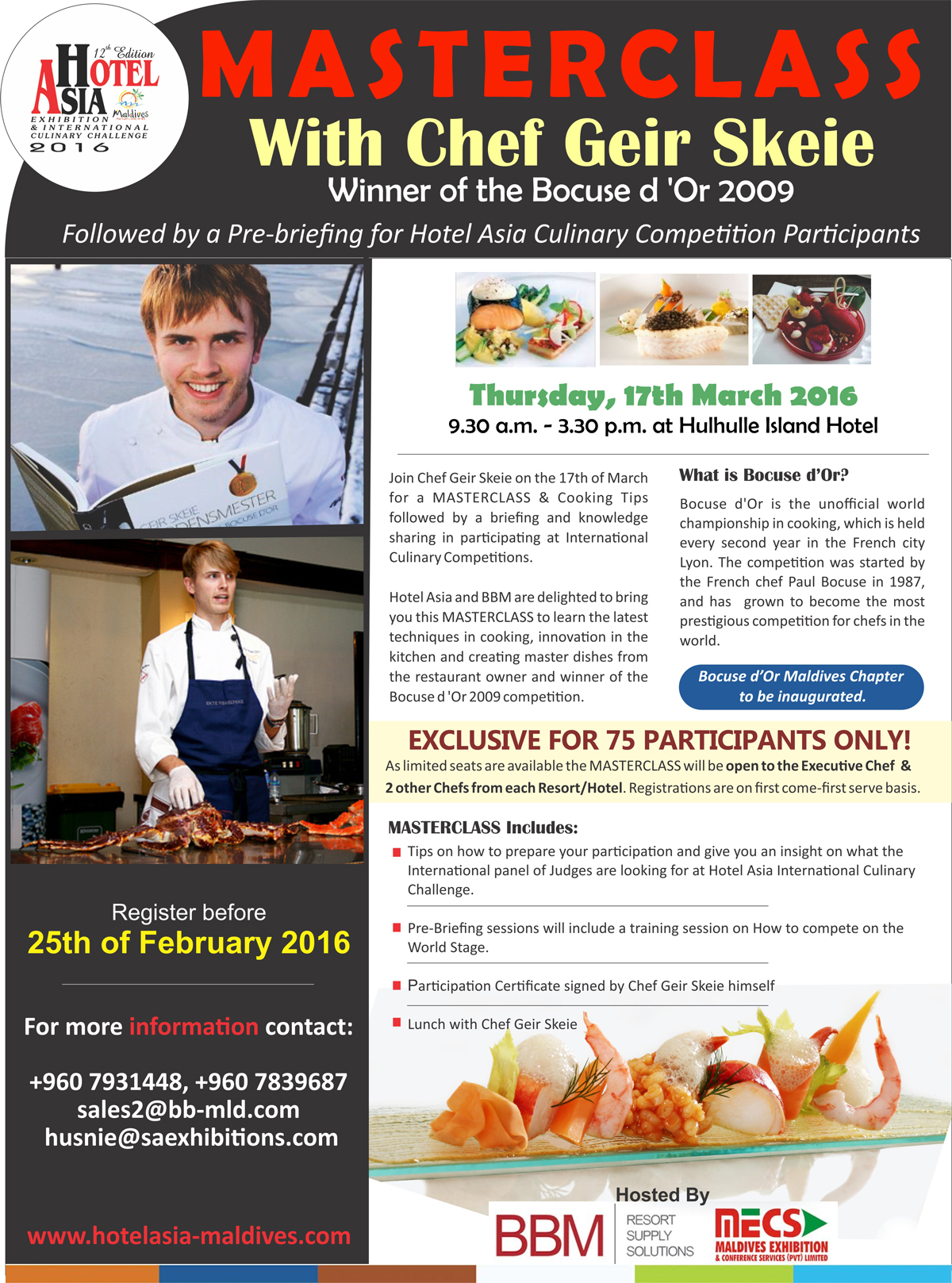 The Masterclass and briefing session will be jointly hosted by Maldives Exhibition and Conference Service (MECS) and Best Buy Maldives (BBM), the main sponsor of Hotel Asia 2016.
According to the organisers, over 80 participants from 32 Maldivian resorts have already confirmed their participation in this programme. Those who wish to participate are to register before the 25th of February.
"As the leading F&B, foodservice and a corporate company in the Maldives, at BBM, we believe in infusing knowledge to the hospitality industry, especially in F&B. Therefore, from time-to-time we explore opportunities to conduct training programs on diversified sectors in F&B in the Maldives or host chefs to travel abroad for training. Such programmes as this would enhance the industry to be in line with the best in the world," said Mohamed Mazloom, CEO of BBM.
The Hotel Asia International Culinary Challenge will take place from 4th – 7th of September 2016 at Dharubaaruge' Exhibition Hall in Male' city.
.