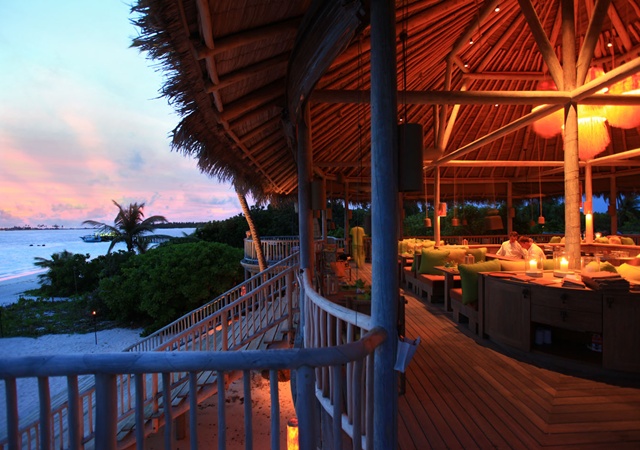 Celebrity Danish chefs to visit Six Senses Laamu
Denmark's celebrity chef Jesper Koch will be back at Six Senses Laamu for three exclusive culinary events this January.
Jesper is the third highest rated Michelin chef in Denmark and he gained fame by putting a modern spin on Danish classics. One of his most popular dishes is salted celery with truffle oil and potato with béchamel-style cheese sauce. Jesper's Michelin star rated restaurant The Brothers Koch is among the country's most acclaimed dining venues.
Jesper's approach to creating authentic, healthy, balanced and down to earth dishes, blends well with the Six Senses' core philosophies of sustainability and organic food concepts and in his upcoming visit to Six Senses Laamu, Jesper is to be accompanied by his two brothers Michael and Lasse.
Jesper and his twin brother Michael own the restaurant This Happy Madness. Other restaurants owned by Michael include Miss Koch, which serves classic Danish dishes, and Bangkoch which features Asian gourmet street food.
On Wednesday, January 11, the Koch brothers will be preparing a signature menu for a barbecue on the beach. The barbeque is to be followed by two signature dinners at Six Senses Laamu's signature restaurant LEAF on January 12 and 14.
Jesper had visited Six Senses Laamu in July last year. His visit was part of the resort's five year anniversary celebrations, and during his visit, Jesper offered three signature dishes.
In addition to LEAF, Six Senses Laamu, the only resort in Laamu Atoll, offers a wide range of dining options. These include Zen, the resort's unique over water dining area that serves a traditional Kaiseki menu with a modern twist, and Longitude, a two story over water restaurant that serves international cuisines.
F&B outlets on the resort also include the over water Chill Lounge and Bar, the alfresco ice cream parlour The Ice & Chocolate Studio, and Sip Sip, an outlet that offers a sunken bar and adjacent poolside seating.