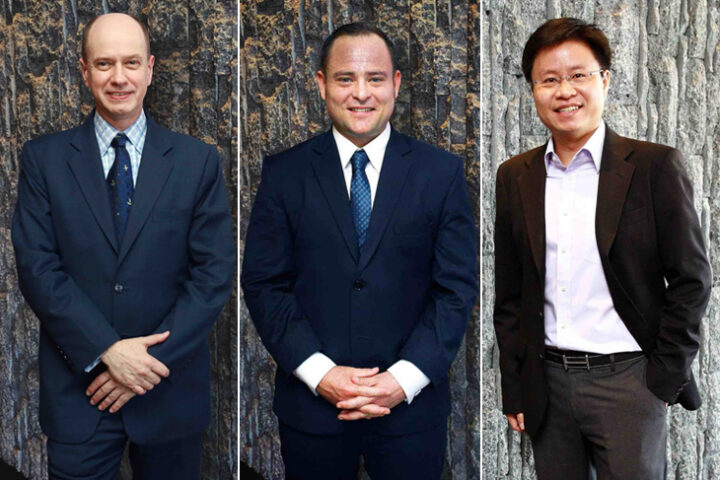 Centara Hotels & Resorts announces new additions to their executive team
Centara Hotels & Resorts has announced new additions to its executive team. The new appointments include, Paul Wilson as vice president of sales, Adrian Hardwick-Jones as vice president of design & technical services, and Tawicha Trakulyingyong (Ph.D.) as group director of business process improvement.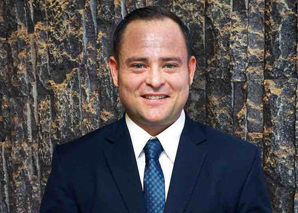 Paul Wilson, vice president of sales, joins the Centara team with over 15 years of experience in the hotel and hospitality industry as a sales, marketing and revenue specialist. Relocating from Australia, Wilson held a dual role as national M.I.C.E director and regional sales & marketing director at the Mantra Group, representing over 120 hotels and resorts as the most profitable hotel company in Asia Pacific. Prior to Mantra Group, Wilson has held senior roles in leading hospitality companies such as Park Plaza Hotel & Resorts in London and boutique properties in his native Africa. With a passion for driving high performance teams, Wilson has enjoyed a dynamic background with national-level competitive sporting achievements and believes team work is the key to all success.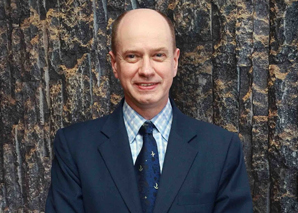 Adrian Hardwick-Jones takes on the role of VP of design and technical services with 24 years of experience in Asia alone, working across different economic environments and companies. He joins the company with both technical expertise and keen business acumen. Hardwick-Jones has previously worked at several companies in India and Hong Kong, including Shipra Estates, DLF Retail Developers Ltd, and Strategic Blueprint. Most recently, Hardwick-Jones was the regional director of design and engineering of IHG South West Asia. One of Hardwick-Jones' key roles in the company will be to assist in bridging the gap between the operations and development teams to allow for greater focus on the end-user service whilst achieving challenging and commercial deadlines.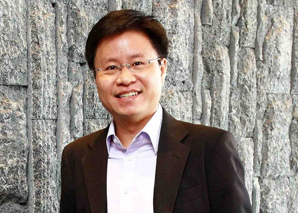 Tawicha Trakulyingyong , the new group director of business process improvement , has extensive experience in business process improvements and IT strategy, and  project and operation management in various industries  including retail, manufacturing, banking and financial services. Prior to joining Centara, he held key leadership roles with multinational companies based in Thailand, UK and USA including Tesco Lotus, Minor International, Charoen Pokphand (CP), IBM Service Delivery, and Computer Science Corporation. Trakulyingyong will play a key role to drive the improvement of business efficiency across the organisation and oversee the IT department from strategies to operation management with the aim to increase business competitiveness with the right technology investments.
 "I expect that these new executives will make a dramatic difference in how we engineer our future business strategies at Centara. They all bring strong backgrounds in their respected fields and am looking forward to working with them and our growing team to achieve our goals in 2016," said Thirayuth Chirathivat, Chief Executive Officer.
Centara had also announced the renaming of the management and holding company to Central Hospitality International (CHi) in January. The hotel brands, products and services remain unchanged.
Central Hospitality International (CHi) is Thailand's leading operator of hotels, with 49 deluxe and first-class properties covering all the major tourist destinations in the Kingdom. A further 28 hotels and resorts in Maldives, Mauritius, Vietnam, Bali, Sri Lanka, Ethiopia, Qatar, Laos, Oman, Turkey and China brings the present total to 77 properties. Brands and properties within Centara ensure that specific categories such as couples, families, individuals, and meetings and incentives groups will all find a hotel or resort that is appropriate to their needs.
Centara operates 30 branches of Spa Cenvaree, one of Thailand's most luxurious and innovative spa brands, together with 7 branches of the value brand Cense by Spa Cenvaree, which provides core spa services for busy travellers. The company's Kids Club is available at all the family-friendly resorts.
Centara also operates three state-of-the-art convention centers in Bangkok, and two in northeastern Thailand. The latest Centara brand is named COSI Hotels, an affordable lifestyle brand designed for travellers who predominantly make their bookings via the internet and who want comfort and convenience at affordable prices; the brand is under development with the first property due to open in 2016.