Chavana Spa announces new spa at Adaaran Prestige Vadoo, Maldives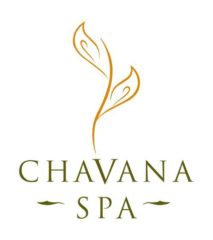 Chavana Spa has announced the opening of a new spa facility at Adaaran Prestige Vadoo in the Maldives.
Chavana Spa is situated over two floors; featuring a welcoming reception and retail area, two double rooms, two single rooms and an open-air terrace for relaxation.
Chavana Spa's range of signature body treatments, facials and packages are inspired by the freshness of a Balinese garden and the healing nature of our therapists' touch. Elemis Spa-therapies, from the luxury British spa and skincare brand, are anticipated to be introduced early next year, inviting guests to indulge in results-driven treatments using superior ingredients combined with scientific solutions for skincare concerns.
"We are very pleased to continue our collaboration with Adaaran Resorts in the Maldives, and to continue providing exceptional spa services to our guests," said Jeff Mathews, President and COO of Mandara Spa Asia Limited at Steiner Leisure, to which Chavana Spa belongs.
Chavana Spa offers a streamlined treatment menu that welcomes all to experience the freshness and energy of Balinese spa spirit. The Chavana concept is aimed at four and five star hotels and resorts and is intended to allow guests to enjoy a quality spa experience at a reasonable price. The Chavana Spa menu for Adaaran Prestige Vadoo guests can be downloaded here.
Steiner Leisure Limited, the company operating Chavana Spa, is a worldwide provider and innovator in the fields of beauty, wellness and education with spas aboard 150 cruise ships as well as land-based spa operations in 63 locations. Steiner Leisure spa operations are carried out under the Elemis®, Mandara®, Chavana®, Bliss® and Remède® brands.
Adaaran Prestige Vadoo is easily accessed from the international airport via speedboat, a swift 15-minute trip in the southerly scenic direction.