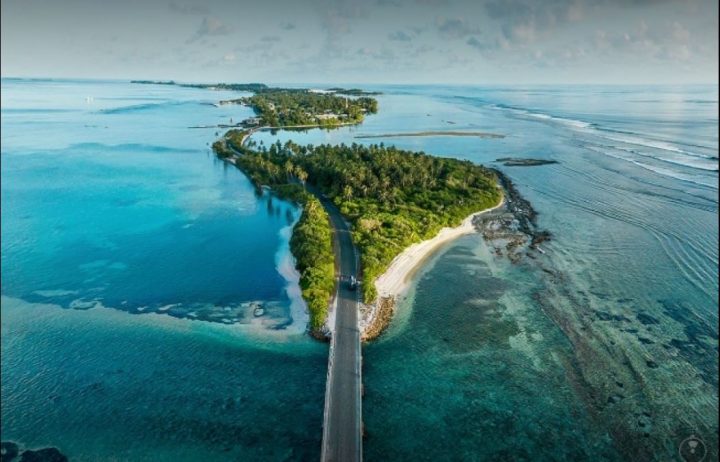 Muizz unveils ambitious Asseyri Tourism expansion plan for Addu
Opposition PPM-PNC candidate Dr. Mohamed Muizz has put forward an ambitious plan to revitalise tourism in Addu, a city located in the southernmost part of the Maldives. Named the Asseyri Tourism concept, Muizz's plan aims to create a substantial number of jobs, increase accommodation capacity to 6,000 beds, and establish a seaplane hub to benefit not only Addu but also the nearby southern atolls.
Speaking at a public rally held at the Hithadhoo PPM camp on Monday, Muizz outlined his comprehensive vision for boosting tourism and economic growth in the region, which is a stronghold of the ruling MDP party.
Muizz emphasised the need for job security and economic opportunities in Addu, asserting that expanding tourism is essential for achieving these goals.
"Our plan is to expand tourism. Hopefully, the concept of Asseyri Tourism will become a reality," Muizz stated firmly.
Under the proposed Asseyri Tourism initiative, the government would invest directly in the expansion of tourism infrastructure in Addu. Muizz highlighted that this approach is both feasible and sustainable, ensuring a direct positive impact on the local economy.
Muizz projected that the Asseyri Tourism plan would generate around 10,000 job opportunities, significantly contributing to employment growth in the region. Additionally, he emphasised that the plan would facilitate the expansion of tourism in Addu and the establishment of a seaplane hub, which would not only benefit the city but also enhance connectivity to resorts in Fuvahmulah, GA., and GDh. atolls.
Muizz drew attention to the previous development initiatives undertaken during the government of former President Abdulla Yameen, particularly the establishment of a seaplane hub. He expressed his determination to reignite a "golden era of development" in the country through the effective implementation of his plan.
Assuring the people of Addu, Muizz pledged to turn their development aspirations into reality under his administration.
"The hopes of the people of Addu are very sweet and should be sweet. The people of Addu are thirsty for development and they need development and deserve development. We will work to achieve this," Muizz affirmed.