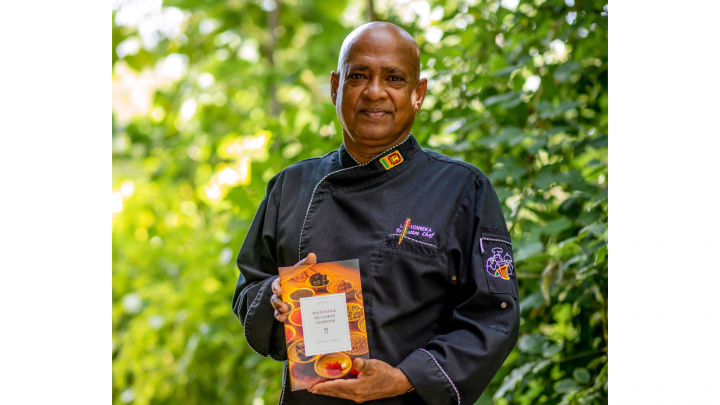 Chef Lal Fonseka Launches Maldivian and Sri Lankan Cookbook
Director of Food and Beverage at OBLU NATURE Helengeli, Chef Lal Fonseka has published a 'Maldivian & Sri Lankan Cookbook' with inputs from local chefs. Launched in October 2022, the cookbook celebrates the common flavours of Maldives and Sri Lanka.
Having been in the Maldives for seventeen years, Chef Lal Fonseka's cookbook is a work of love dedicated to the country. The 42-page book written in English showcases fifteen recipes including local favourites like Mashuni and Masroshi. While working with talented Maldivian chefs, he developed a keen interest in local cuisine and wanted to introduce travellers to the delights of Maldivian dishes.
"This is my first book, through which I want to do my bit to take Maldivian and Sri Lankan cuisines to all parts of the world. Readers can expect to try popular recipes and learn about the subtle differences between the two cuisines through this book. For example, Maldivian cuisine mostly uses Maldivian chilli which is spicier than Sri Lankan green chilli and has a distinct taste and aroma." says Chef Lal Fonseka.
Hailing from Sri Lanka, Chef Lal has lived and worked in the Maldives, Thailand, England, Switzerland, Australia and Papua New Guinea. With over twenty-five years of culinary experience at renowned hotel brands, Chef Lal has built a keen eye for identifying food trends. Prior to joining OBLU NATURE Helengeli as the Director of Food and Beverage, he has worked with brands including Jetwing, Soneva, Six Senses, and Lily Beach. His appreciation for various food cultures is evident in the creative fine dining menus and multi-cuisine concepts he designs at OBLU NATURE Helengeli.
The 'Maldivian & Sri Lankan Cookbook' is priced at USD 15 and is available at selected ESSENCE boutique outlets including OBLU NATURE Helengeli.