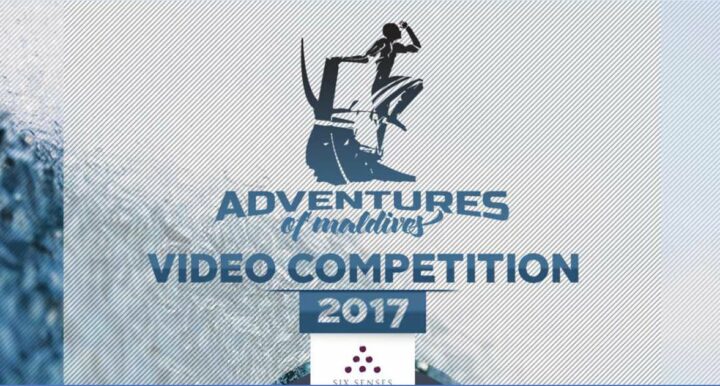 Adventures of Maldives: A video competition by MMPRC
Maldives Marketing and Public Relations Corporation (MMPRC), in partnership with Six Senses Laamu, has launched the Adventures of Maldives (Dhivehi Aahitha) Video Competition. The event held to launch the event included an information session about the competition, the launch of the official trailer and a demonstration of the video submission process.
The Adventures of Maldives (Dhivehi Aahitha) is a co-promotional marketing activity planned for this year aimed at showcasing personally shot videos of locals and tourists engaging in adventurous activities in Maldives which will have positive promotional value to the Destination, Maldives, according to MMPRC.
Adventures of Maldives has been defined as conventional adventure related activities in the Maldives such as scuba diving, island excursions, festivals, free diving, surfing, snorkelling, water sports, etc. and also as unconventional adventure related activities in the Maldives, the likes of which, we leave up to your creativity and imagination for definition.
According to MMPRC, the winner of the competition will receive over MVR100,000 as the grand prize. The top 10 videos selected after judging will also be featured on the official YouTube channel of MMPRC (Visit Maldives) and promoted on other social and online media channels of MMPRC as well as International Travel and Trade Fairs.
Videos can be submitted through visitmaldives.com/adventures from September 12 till October 12. According to MMPRC, voting will be carried out from October 22 to November 5, while the judging process will be held from November 12 to 30. The winners of the contest will be announced during the second week of December.
Adventures of Maldives (Dhivehi Aahitha) is carried out under the "Story of Maldives" campaign – a two-year sponsored, integrated campaign launched by MMPRC. The campaign is planned or execution for the years 2017 and 2018. Six Senses Laamu was awarded the main sponsorship of the contest.
The Story of Maldives campaign aims to create a powerful emotional connection and love towards Maldivian culture and people, which no direct or indirect competitor can lay claim to – would feature a never before seen the scope of work undertaken by MMPRC as well as many co-creation, guerrilla marketing and online based elements.
Other components of the Story of Maldives campaign include;
Desktop Calendar Wallpapers,
Expansion of Social Media Presence,
Mobile Game App Development; and,
Merchandising Partnership.
The various components of the campaign are intended to convey untold and popular cultural stories of the Maldives, the people, adventures, music, traditional games and natural assets to visitors and the public, in a creative process which includes their active engagement and contribution, according to MMPRC.