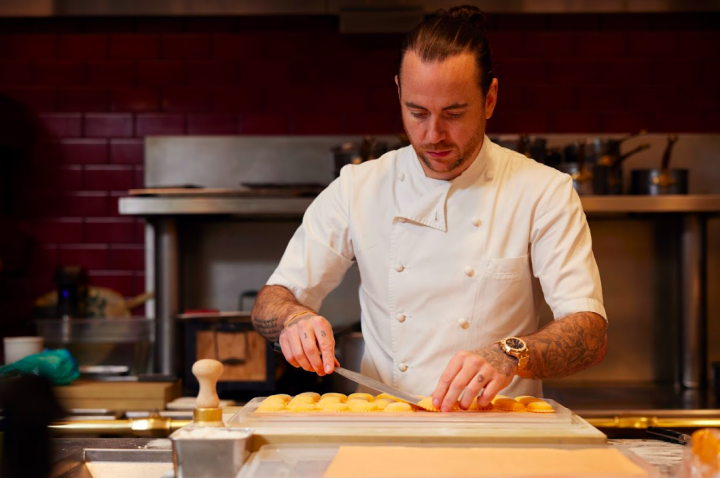 Chef Patron Tom Seller Presents Memoir Inspired Menu at The Ritz-Carlton, Fari Islands
The Ritz-Carlton Maldives, Fari Islands, presents two Michelin-starred Chef, Tom Sellers of London's Restaurant Story. This February 13th–18th, Chef Seller will prepare an exquisite 6-course literary-inspired menu. Chef Sellers will also read from his best-selling book, 'A Kind of Love Story' – a behind-the-scenes peek about life in a world-renowned Michelin-starred restaurant.
Sellers honed his craft alongside the world's greatest and most influential chefs, including Tom Aikens in London, Thomas Keller of three Michelin-starred Per Se in New York and René Redzepi of the iconic Noma in Copenhagen. A luminary of the British culinary scene, Sellers opened Restaurant Story in 2013, winning a Michelin Star that same year. Developing an ever-changing seasonal tasting menu by incorporating characterful, playful and ingredient-led philosophy that breaks convention and merges fine dining with forward-thinking, casual restaurant culture, Tom Sellers' 'a-personal-journey-through-food' concept, has won him huge critical and public acclaim.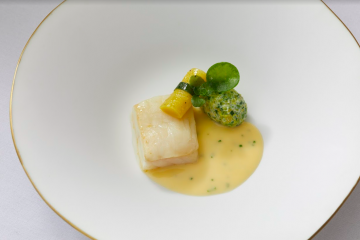 At The Ritz-Carlton Maldives, Fari Islands, Chef Sellers and his team will take over Beach Shack for five days to present a menu inspired by stories and ingredients from London to the Maldives. On the menu, guests will dine on a Tuna Tart inspired by Sellers' time when he lived and worked in New York. Other courses include a Maldivian Reef Fish with Plum Ponzu and Kaluga Caviar, a crudo inspired by Head Chef, Daniel Khoury who was born and raised in Peru. The Maldivian Lobster Ragout with Corn, Mushroom and Lobster Cream is inspired by his signature pop-up experience, 'Story by the Sea' in Cornwall. The Red Snapper with Saffron Mayonnaise, Soffritto, Red Pepper Fish Sauce and Sauce Vierge inspired by Thomas Keller's ratatouille dish which reminds Sellers of his younger days as an 18-year-old apprentice. The pièce de résistance will be the Chocolate Mousse, Chocolate Potato Cake, Fudge, Baked Potato Ice Cream and Manni Oil of Life to end–a dish in celebration of Restaurant Story and one of the world's finest olive oil producers.
Embarking on an exquisite culinary journey, guests at The Ritz-Carlton Maldives, Fari Islands, will celebrate the visionary mind of one of the most original chefs of our time.
Featured Images: The Ritz-Carlton