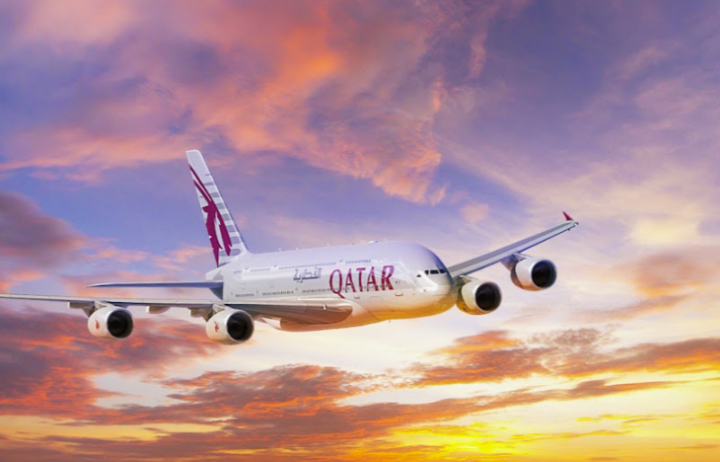 Qatar Airways set to adopt GX Aviation connectivity service
Qatar Airways is set to become the first Middle Eastern airline to offer Inmarsat's ground-breaking GX Aviation connectivity service.
The broadband service has already been installed as a line-fit option on selected Qatar Airways' Airbus A350s. The remaining A350s, along with the Boeing 777s, will be retrofitted this summer.
Announcing the airline's intention to adopt GX Aviation Akbar Al Baker, Qatar Airways Group Chief Executive said: "Qatar Airways constantly strives to create the ultimate passenger experience. Seamless connectivity is part of our passengers' lifestyle requirements on the ground and is fast becoming a minimum expectation for travel in the air.
In order to not just meet these expectations, but to exceed them, I am delighted to announce this partnership with Inmarsat, the leading provider of airborne broadband connectivity."
GX Aviation is the world's first truly global, reliable and seamless high-speed broadband in-flight connectivity service, provided by a single operator. It gives passengers the speed and reliability they need to do the things they do on the ground, in the air – from streaming movies to checking social media.
"We are going to use the super technology of Inmarsat because that is the best product in the market today. It will be constant, reliable and high speed. This, alongside our recently launched Qsuite, will offer premium passengers a new level of sophistication, privacy, and connectivity in the skies from this summer," Akbar Al Baker added.
GX Aviation offers uninterrupted high-speed connectivity worldwide – powered by Global Xpress (GX), and gives passengers a seamless experience and airlines the confidence to launch new services driving commercial value.