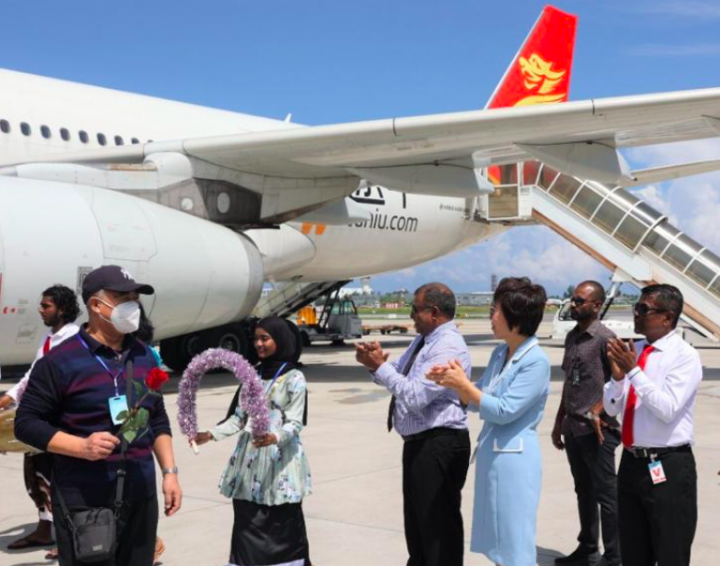 Chinese Group Tours to Resume to Maldives
From February 6, 2023 Chinese travel agencies will resume group tours to Maldives. Tour operators across China will be able to resume outbound tour groups to a selected twenty countries.
Maldives is included in the list among Thailand, Indonesia, Cambodia, Sri Lanka, Philippines, Malaysia, Singapore, Laos, United Arab Emirates, Egypt, Kenya, South Africa, Russia, Switzerland, Hungary, New Zealand, Fiji, Cuba and Argentina.
On January 8, 2023, the Government of the People's Republic of China ended Covid-19 restrictions for travelers. Returning travelers to China will no longer need to quarantine. Instead, a negative COVID test within 48 hours of departure will be required.
After a three-year hiatus, the Maldives warmly welcomed back the first tourists from China last Wednesday. Beijing Capital Airlines was the first Chinese airline to operate flights to the Maldives since March 2020. Within the next month, the airline plans to operate four chartered flights to the Maldives. China Eastern will begin scheduled flights on January 28, with flights every Saturday.
Prior to the pandemic, China was Maldives' largest source market, with 284,029 tourist arrivals in 2019, representing a 17% market share. China quickly became and remained the Maldives top source market in 2010 with the introduction of direct flights between China and Maldives.
Featured Image: Visit Maldives via Twitter