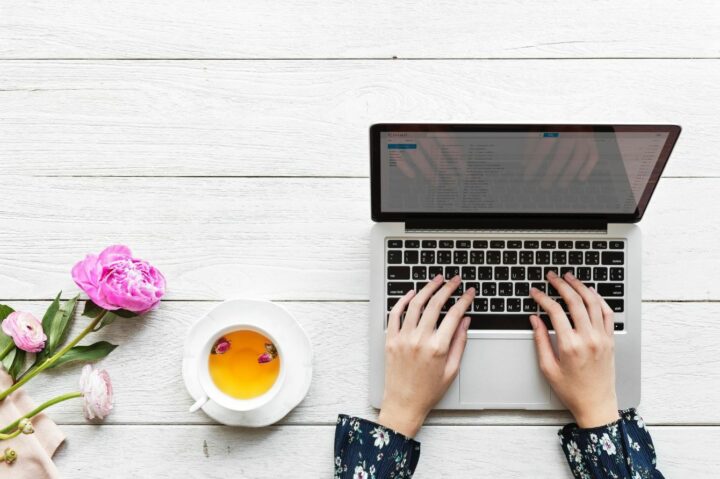 Marketing to wanderlust: capturing the digital nomad market
They're "the new rich" according to Timothy Ferris, author of remote worker Bible, The 4-Hour Workweek. Digital nomads have been hailed as the modern elite, working away behind their laptops in locales as exotic as their job titles: 'Marketing VA', 'UX Researcher' or 'Enterprise Happiness Engineer'. Their lifestyles invite question and curiosity and just a couple of years ago, many had never even heard of the term. Today, there are Facebook groups with member numbers in the thousands and dedicated service industries catering specifically to their needs.
A digital nomad is an individual whose work is location independent. Many are self-employed freelancers while some have salaried jobs within distributed companies like Automattic (the creators of WordPress), which is a 100 per cent distributed software firm. Others have simply convinced their employers to let them work from home (or the beach). Nevertheless, this novel sector is growing and here to stay.
The changing landscape
The rise of the gig economy has seen an influx of companies offering not only co-working but co-living spaces and retreats. The reason for this is the need for community that is absent from many digital careers which are solitary in nature; jobs like developers, writers and graphic designers. They work alone and lack folks to bounce their ideas off of. They increasingly head to these co-working and co-living spaces to inject that lost component from traditional working life – people. The people they live with and work beside become pseudo colleagues and also future collaborators; many simply get jobs through word of mouth alone.
While many nomads move to a new city solo, find an apartment and swiftly get working on finding the best cafés and co-working spaces to work out of, group travel is exceptionally popular. There are female-focused travel groups like We Are Travel Girls and Pangea Dreams who retreat to places like Puerto Vallarta to enjoy yoga and water sports together during their downtime. Remote Year, as the name suggests, is a yearlong group voyage in 12 different locations (or four months in three or four locations), while WiFi Tribe sets up month long trips in what they call "chapters". A purpose rented house or villa is home for those four weeks and participants claim to love the family-like feeling that is created by having shared living quarters.
Top nomad destinations
1. Bali, Indonesia
The Indonesian island of Bali is a digital nomad Mecca and its patrons are semi-seriously partitioned into "the Canggu people" and "the Ubud people", who enjoy a more temperate lifestyle centred around yoga and wellness.  What draws digital nomads to Bali besides the endless blue beaches and affordable villas, however, is the promise of many other nomads and thus, the chance to grow their businesses. Nomad conferences like DNX Festival are great opportunities for networking, potential fundraising and skill sharing while co-working spaces like Dojo in Canggu host skill-sharing workshops almost daily. Bali nomads feel secure in the knowledge they'll meet like-minded people and won't be subjected to questions like "so do you actually ever do any work?" for the millionth time.
2. Chiang Mai, Northern Thailand
Rumour has it there are over 3000 digital nomads living in Chiang Mai. If Bali is DN Mecca, Chiang Mai is their heaven. This northern Thai city is utterly attractive for this group due to the extremely low cost of living, safety, and lack of hustle and bustle that exists in other parts of the country. It's easy for nomads to set up in Chiang Mai as are there is already robust infrastructure to suit their lifestyle; abundant accommodation options, buddy networks to help them settle in, meetups, dinners, sports grounds and even private member's clubs. There are also dozens of social networks and groups that nomads can use to set up their trips long before they've whiffed the sweet scent of Thai breeze including Chiang Mai Digital Nomads and Chiang Mai Buddy.
3. Medellin, Colombia
Medellin is a stunning exposé of Colombia's rich culture and heritage. Gone are the days of Escobar and his Narco trafficker friends. Medellin is a beautiful hilltop city with riveting nightlife and a happening expat scene. Its proximity to the U.S. and again, affordability, is what invites and keeps nomads in this city in Colombia's Antioquia region. Medellin is well developed with an excellent metro system; it's known as "the city of eternal spring" and is laid back and cool all year-round.
4. Barcelona, Spain
Barcelona, Spain's second largest city is home to 1.6 million residents, 68 parks, and ten beaches. That's right, ten beaches. Almost no one goes to Barcelona just once. It may be a tourist hotspot but nomads love it too and it has been noted to be home to the third largest number of freelancers in Europe.
5. Lisbon, Portugal
Incredible nightlife, Moorish local cuisine and comparatively low cost of living are what draws DNs to Lisbon en masse. There's also a thriving tech scene and weekly meetups specifically for digital nomads. Generally speaking, the more affordable a town or city is to live in, the longer one can afford to stay there, and being able to travel longer and slower is definitely something digital nomads can get on board with.
Up and coming destinations
Bansko, Bulgaria
Many nomads arrive in Bansko with the one or two days they intended on staying rapidly transforming into months and seasons or even looking into buying apartments there within their maiden week. Digital nomad Minne Marlo of Compass to Connection states that she found out about Bansko through a Google search for the most spiritual places in the world; she has now returned seven times in the last four years. "It's the beautiful untouched nature, cheap living and friendly people that keep me coming back," she says.
Panama City, Panama
Panama City is the most international (and safest) capital in Central America and is increasingly becoming a hot spot for wandering professionals, as evident by the multitude of new co-working spaces popping up in recent years including Workings and My Office Panama. Nomads like Rosie Bell, a travel writer and content editor at Club Elsewhere, are attracted by the booming economy, security and stunning architecture: "Panama City is the place I have the most trouble leaving. It's western with Latin vibes and I love getting lost in the juxtaposition of the crumbling old town and the skyscrapers along the bay downtown. My apartment is ten times cheaper than anything I could ever hope to afford in London and I have a great view of the Pacific Ocean right from my bedroom window. How can you go wrong with that?" she asks.
Gran Canaria, Spain
Snow bunnies unite on this Canary Island for the unassuming atmosphere and small-town vibe. Nomads can enjoy great weather and good Internet, it's not too far-flung either and reasonably affordable by Western European standards.
Cape Town, South Africa
WIFI Tribe hosts one of its "chapters" in Cape Town every year. Pia Newman, a copywriter and founder of Mindful Nomad Hacks, attended the most recent jaunt to the South African city and now sites Cape Town as one of her most favoured nomad destinations. "There's just so much to do, see and discover and it's reasonably affordable compared to Germany where I'm from. There is, of course, the exoticism of getting to explore a culture that's so different from mine," she adds.
The Maldives
The fact that independent travellers are no longer confined to luxury private resorts and may now stay in guesthouses in the Maldives, a new breed of customer beyond honeymooners and couples are striving to call this Indian Ocean archipelago home. However, since these guest accommodations tend to be on local islands which impose alcohol and bikini bans, Maldives hotels and resorts can entice this group back to their islands and create new mental associations through purpose-driven events like conferences with high ticket speakers, retreats and wellness package vacations including yoga, meditation and coaching.
Digital nomad necessities
You won't catch digital nomads anywhere they can't get decent Wi-Fi; it's the bread and butter that facilitates the very existence of this category. For these nomads, living space often doubles as working space, so it's important that it's as comfortable as possible. Some co-working facilities have even gone as far as to provide living quarters within the co-working space. Nomads need to have desks within their rooms and perhaps a quiet breakout area for calls as many are VAs or coaches and need to speak to customers in other parts of the world.
When staying in an Airbnb or rented accommodation, it should have good transportation links or ideally be walking distance to the town centre or wherever the action is. Lara Sosanwo, a Marketing VA from Belgium points out that any accommodation should have a place to work (a café or co-working space) within walking distance as she'd rather not spend money on transport and prefers to use her money to drink in new experiences in a new place and discover it on foot.
When in a hotel, nomads resoundingly stress the importance of clean towels and linen, a fridge and breakfast being available, as well as bilingual staff who can guide them towards immersing themselves in the environment safely.
Nice to haves
Location independents tend to plan for the immediate future and don't bat an eyelid about booking their onward trips just one or two days before if they meet the right people, find good flight deals, suitable accommodation or a sustaining adventure. Nomads also tend to favour one-way flights and will stay in one destination as long as the going's good. Something that helps them feel at home is being able to cook their own food in "their own" kitchens.
Nomads are flexible with their accommodation choices – as long as they can work. In shared rooms, there should be a desk that's large enough for two and privacy curtains around beds. Having a socket to charge devices near the bed also helps as does having a safe that's large enough for a laptop and a locker that's big enough for their luggage. Other nice to haves include private rooms with en-suite bathrooms, pool tables or a games room, a communal lounge area, local TV as a window into their current locale (or even just for big screen streaming), washing machines and dryers, free tea and coffee, and in warmer countries, air conditioning.
This group are drawn to events where they can socialise with other nomads and if they can work out simultaneously, even better. They favour co-working spaces that run events – workshops, meditation practice or even beer yoga, and opt for housing that's located close to gyms, yoga studios, group classes or other workout options. Nomads have long been drawn to health and wellness retreats held all around the world; there is certainly scope for hotels and resorts to partner with companies that organise nomad retreats or indeed, set up their own.
Nomads can go wherever they like; the world is their home and they have a myriad of location and accommodation options available to them. If given a solid reason to, they will book a flight to absolutely anywhere.Gaynor Hunter is a Hospitality Trainer and Content Writer, helping hotels and restaurants shape their operational strategies into profits for the owner, an engaging workplace for employees and enhanced experiences for the guest. You can hire Gaynor to train your team and write content to attract your ideal guest at shapehospitality.com or follow her on Twitter @shapemybiz