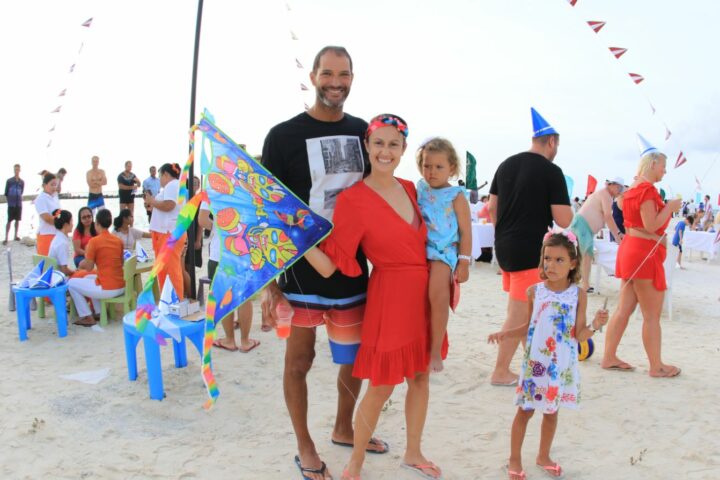 Cinnamon Dhonveli Maldives hosts "Colours in the Sky" Kite Festival
Cinnamon Dhonveli Maldives holds a special kite festival titled "Colours in the Sky". The festival was held for the guests of Cinnamon Dhonveli, which also saw the attendance of guests from other resorts and Malé. In addition to flying kites, the festival also featured classes on how to make kites, face painting and an inter-department kite flying competition.
According to Cinnamon Dhonveli Maldives, guests were taught how to make kites, tips on which types of papers to use and on balancing kites, by the staff of the resort who are professionals in flying kites. The event saw a total of 50 kites flying in the skies of Cinnamon Dhonveli.
It was a unique experience for travellers as it was a new experience for them, according to the resort. The event, which Cinnamon Dhonveli Maldives plans to hold annually, also featured beach volleyball, in addition to food stalls, and ice cream and ice popsicle counters, etc. For information on similar events at Cinnamon Dhonveli Maldives, please visit cinnamonhotels.com/cinnamondhonvelimaldives.