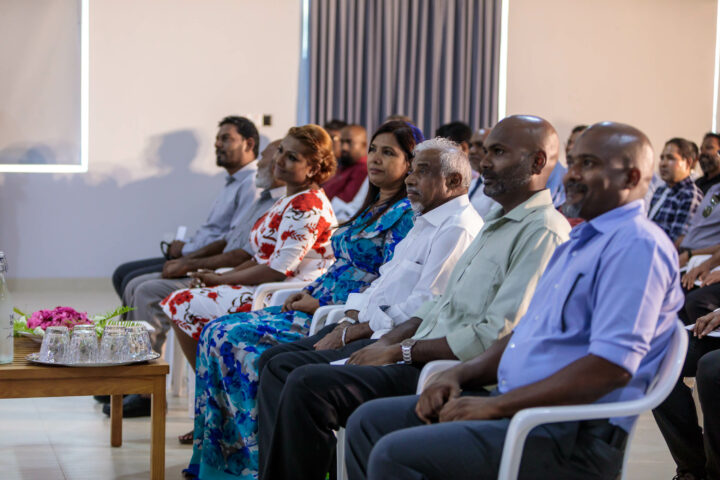 Coastline Foundation launches skilful workforce development programme at 'TVEC'
One of the CSR projects of Coastline Group of Companies, Coastline Foundation, has launched training programmes at the Technical & Vocational Education Center (TVEC), in Baa Atoll Kihaadhoo. The training programmes were established to meet industry needs and build a skilful workforce for the technical and vocational industries of the Maldives.Speaking at the inaugural ceremony, Mohamed Nazeef, Executive Director of Technical and Vocational Education Centre said that the programmes are a further step to achieve the CSR goals of Coastline Group of Companies, and will contribute to build a skilful workforce and advance the socio-economic development of the country.A written statement from Mohamed Nazeef, Executive Director of TVEC, further stated: "Whether your goal is to seek employment, venture into your own entrepreneurship, to pursue further education or to improve the skills you already have, TVEC will help you to lay the foundation to go forward on your way." The programmes reflects Coastline Group of Companies vision to have an active role in the expansion and advancement of the local workforce in the country's expanding hospitality scene.
Established in 2018 by the Coastline Foundation, TVEC offers trade specific and personal development programmes, initially starting with Certificate Level 3 Programs in Engine Mechanics, Plumbing and Air Conditioning and Refrigeration Machines.Each programme is taught in fully equipped practical workshops and both practical and industry skills are taught along with sufficient educational training. TVEC programmes are designed for unemployed youth, adults and current employees without formal education. Prospective students are sponsored by the Coastline foundation or other corporates.TVEC is a five acre campus with live-in facilities that can presently accommodate fifty students at a time with four well-equipped training workshops, five classrooms, a complete office building, housekeeping facility, a library, a computer lab, a mosque and outdoor study facilities.