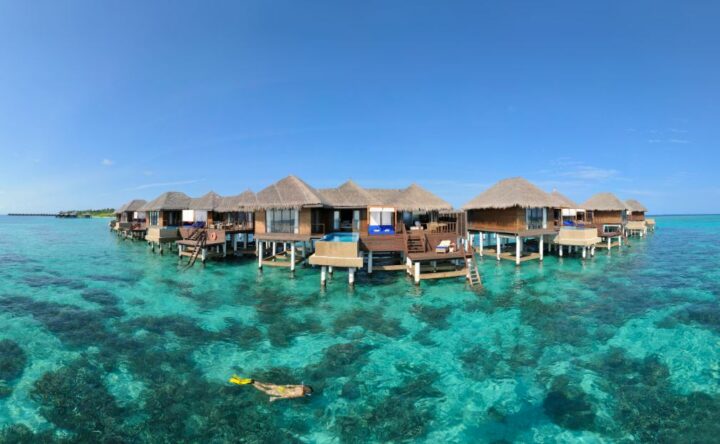 Coco Collection launches Festive Season game offering seven-night holiday
In the joyous spirit of the Festive Season, Coco Collection is offering the opportunity to play an online game for the chance to win a holiday in the Maldives. Designed to follow the journey of a guest who is out snorkelling at a reef and is keen to leave the ocean debris free, according to Coco Collection, the game encourages guests to help the character pick up marine debris floating around the reef, and dispose of them so that they do not harm the marine life. Once the reef is clean, a friend will show up to guide you to enter the raffle and win a stay at the luxurious boutique resort, Coco Bodu Hithi, says Coco Collection in a statement.
"Our guests share our ethos, especially when it comes to environment and conservation initiatives. During their holiday at our resorts, we often find our guests taking part in reef monitoring and lagoon cleaning activities," says Andrew Ashmore, Head of Sales & Marketing at Coco Collection.
"This game is designed in a way that they are able to relate to a similar experience virtually. It is also an opportunity for online visitors to experience our website and discover more about our stylish and sustainable escapes."
According to Coco Collection, the game encores the commitment the resort operator has made to raise awareness for the environmental issues in the Maldives. After having worked together with the Olive Ridley Project for years, in 2014, Coco Collection signed an official partnership with the charity to actively fight ghost nets and build turtle centres in the Maldives. In 2017, the first turtle centre opened at Coco Palm Dhuni Kolhu with a resident veterinarian surgeon.
While visiting the website to enter the raffle, guests will experience a sleek look for the new consolidated website of Coco Collection. Offering a more image-oriented look, the new website is rich with content on Coco Bodu Hithi and Coco Palm Dhuni Kolhu, as well as the experiences on both resorts. Designed to be regularly updated with stories on the happenings at the resorts and profiles of personalities that will visit the resorts, this new website invites guests to explore more, says the statement.
The raffle will be closed for entries on November 27 and the winner will be announced through our social media platforms on November 29. The lucky winner stands a chance to visit Coco Bodu Hithi for seven nights with full board meal plan and return speedboat transfers and stay in an Island Villa with a loved one. To enter the online game, please visit cococollection.com.