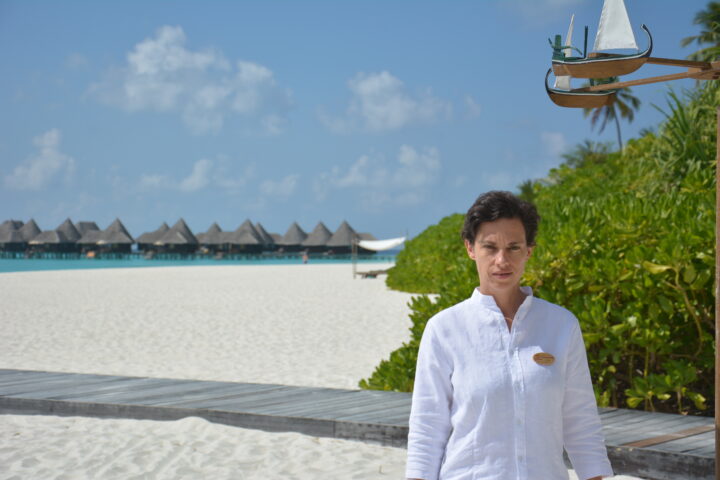 Coco Palm Dhuni Kolhu announces new General Manager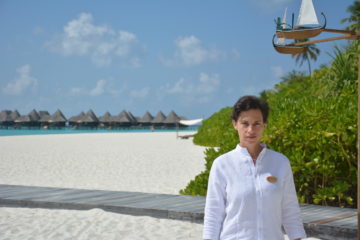 Maldivian hotel brand Coco Collection has appointed Sandrine Kaiser as the new general manager of their property Coco Palm Dhuni Kolhu, located in Baa atoll. Kaiser, a French-German citizen, joins the property from St. Petersburg, where she held the position of general manager at Trezzini Palace Hotel.
Although having arrived from colder climes, Kaiser is no stranger to tropical island life. Prior to her stint in Russia, Kaiser was at the helm of Constance Lodge in Tsarabanjina, a small Madagascan island. Neither is this her first time in the Maldives. In 2008, Kaiser played a prominent role in the Executive Committee of Zitahli Resort & Spa, during its pre-opening period. Her Indian Ocean experience also covers the Seychelles, where she was the front office manager at the renowned Fregate Island hotel.
Kaiser has arrived at the property with exciting plans for its growth. An advocate of sustainable tourism, Kaiser plans to increase the island's environmental awareness programmes among all guests and associates on the island and has given a further push to enforce some initiatives such as reducing the use of plastic straws. Additionally, she has taken a personal interest in the guest experiences on the island and plans to revamp the portfolio with more options, especially in terms of private dining and water sports. "It is also a high priority for me to review the guest loyalty benefits to ensure the ultimate comfort and pleasure for those visiting Coco Palm Dhuni Kolhu for the second or even the 38th time!" comments Sandrine Kaiser, regarding her plans for the resort.
Fluent in German, French and Italian, Kaiser also speaks Russian and Spanish. Her time in the Maldives so far has enabled her to appreciate the natural beauty of these fragile islands. Having obtained her Open Water PADI license in 2009, she is also a fan of the rich marine life of Maldives.
Coco Collection is a subsidiary of Sunland Hotels and opened its flagship hotel in July 2007. Coco Collection's portfolio includes the luxury resort Coco Bodu Hithi, the environmentally conscious escape Coco Palm Dhuni Kolhu and Coco Privé Kuda Hithi Island, a private island. Coco Bodu Hithi and Coco Palm Dhuni Kolhu are both members of the Lifestyle Collection of
 Preferred Hotels & Resorts.