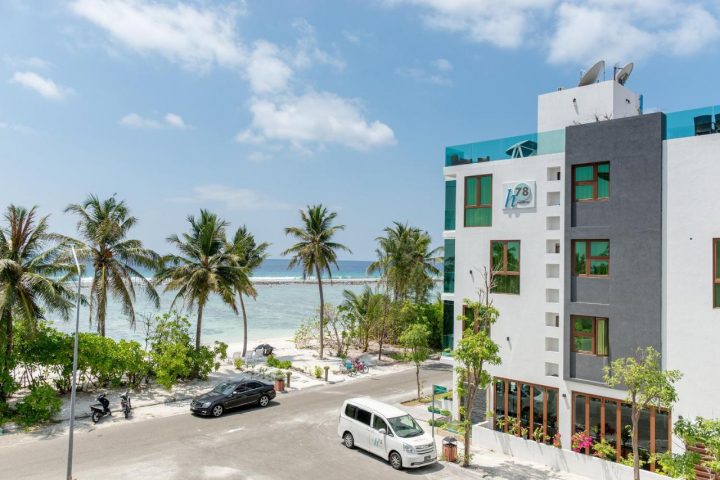 Comfort in the City – h78 Beachfront Hotel, Hulhumale'
Just a fifteen-minute drive from Velana International Airport, h78 is a top-choice transit B&B in Hulhumale' City. Offering a slow and relaxing ambiance in the fast-growing city, h78 is an amazing stay for both international travellers and locals looking for a hassle-free getaway.
The guesthouse is situated in front of the East beach and features fifteen rooms in four different categories, distributed through four floors. All rooms come with amenities such as air-conditioner, bathrobes, slippers, a flat screen TV with cable, free coffee, tea, Safe, mini bar (serviced 24 hours daily) and complimentary high-speed internet. B&B rates for international travellers range from USD 111 to USD 133 per night.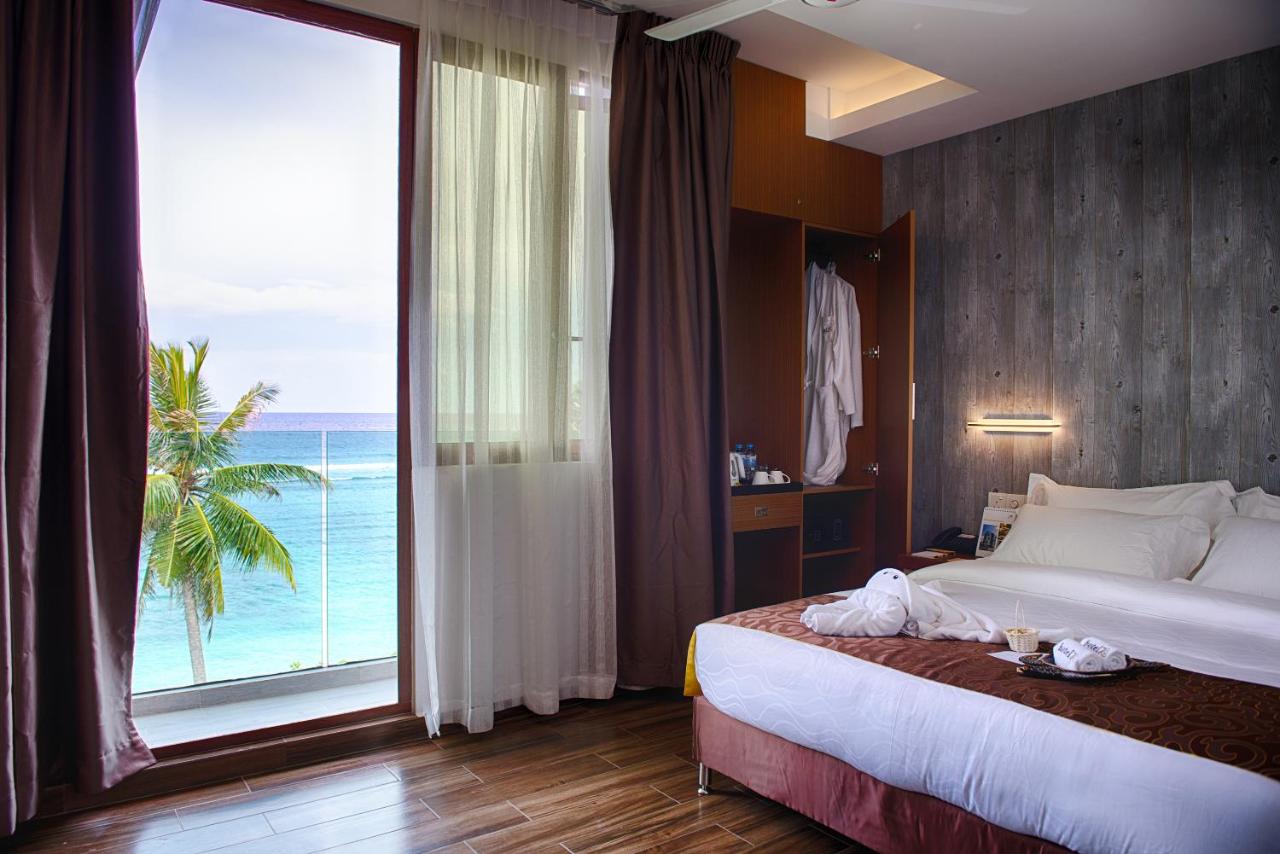 The Deluxe Double Room and Deluxe Twin Room are 12sqm and are ideal for two-person stays. Slightly bigger than these is the Deluxe Double Seaview, the only room category featuring a balcony facing the sunrise beach. Guests staying in this 18sqm room have the luxury of enjoying the view through the full-length windows or to unwind and unravel with a drink out on the balcony. The most spacious room is the Deluxe Suite, accommodating up to four people in an elegant 20sqm space. The Deluxe Suite is ideal for small families as well as business travellers, with the lounge area offering enough space for children to play and for transformation into a workstation.
With a cosy ground-floor restaurant serving drinks, breakfast, lunch and dinner; guests need not step out of the property for delicious food. The Catch 78 Restaurant offers a variety of gastronomic experiences, from delicious local cuisines to mouth-watering seafood to healthy salads. On top of this, guests also have the option of enjoying the menu on the stunning rooftop restaurant from 2PM every day.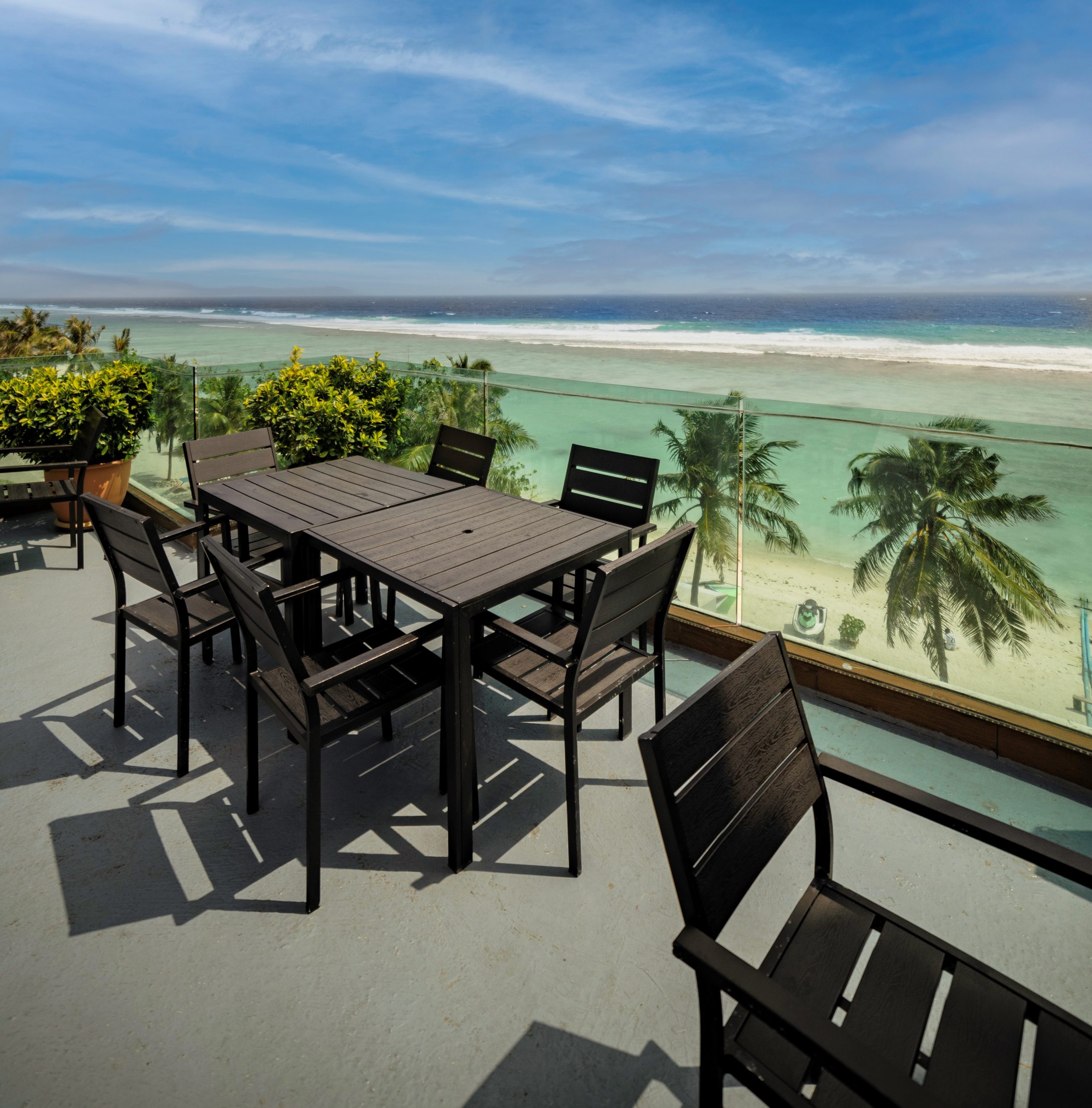 Due to its convenient location in front of the beach, guests have a variety of activities to indulge in. The guesthouse will arrange excursions and city tours and will also guide you with any recreational activities that you are interested in. A variety of water sports centres line up the East beach while shops are just a short walk away.
"At h78 we offer our guests a comfortable place by the sea to rest and relax before moving on to their next destination," said Vuly, co-founder of h78.  "With our close proximity to the airport, we get lots of guests who stay with us for a night or two before going to different islands or taking a flight. We are also close enough to the capital Male' for our guests to go explore or to head to meetings and do work there before coming back where they still can enjoy the blue sea and white sand. "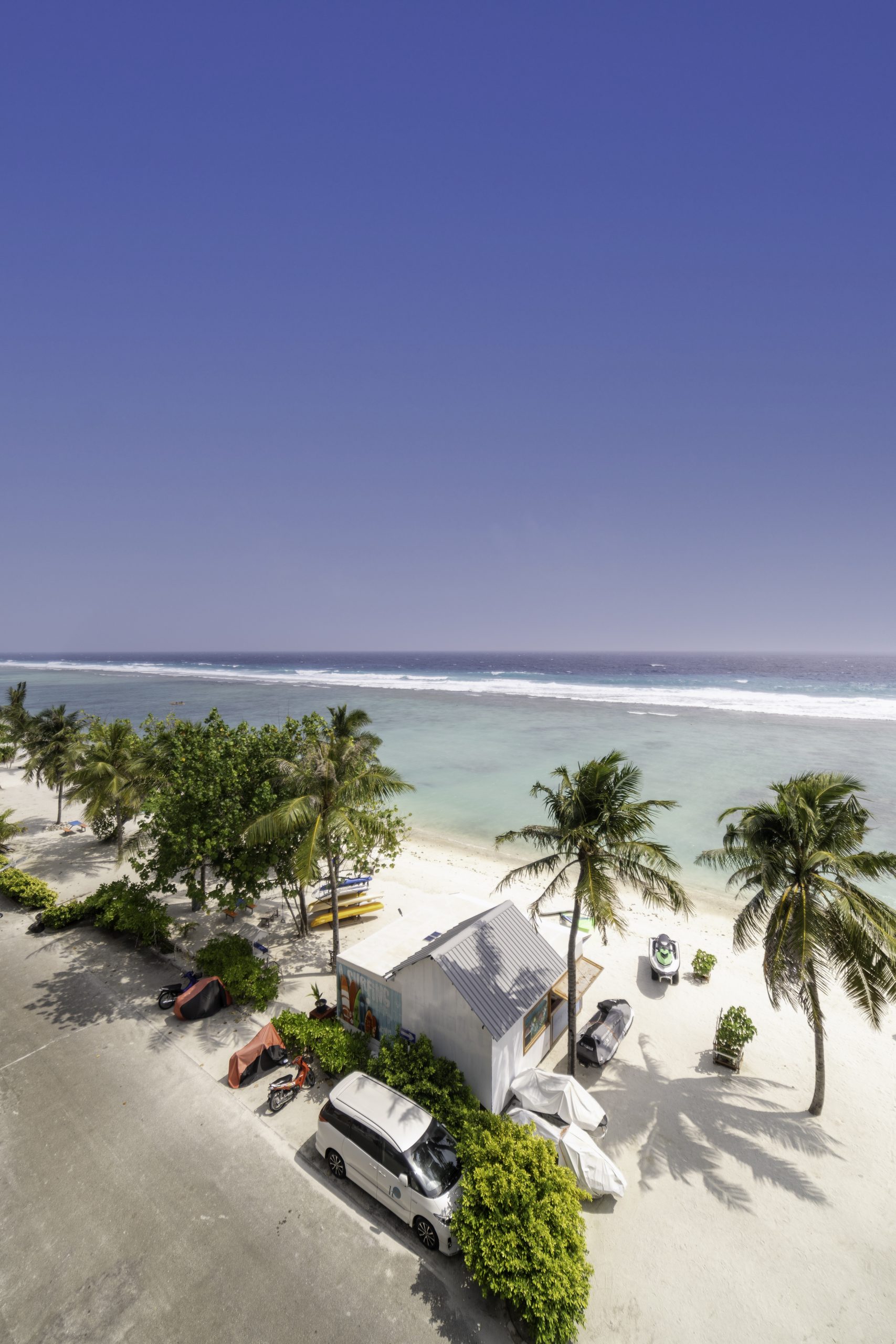 Vuly explains that h78 in essence is a family business. The owners, husband and wife duo Vuly and Rok have studied and worked in the industry for many years and they use their practical knowledge to ensure that the team is trained to put service at the forefront.
"One of the things we aim to achieve is to make sure the customers have a hassle free journey, we make sure that we get their arrival details so that someone waits for them at the airport and escorts them to the hotel. We ask guests for the resort or guesthouse information they are going to next and coordinate their journey there including getting their transfer details and drop them off at the correct time sometimes as early as 6am. More recently we have been assisting our guests to get PCR tests and any other Covid related documentation they need so that they don't have to worry. We believe that a hassle free start or end is imperative to a great Maldivian experience. We must also give a shout out to our family especially our parents, who are our biggest supporters and helps us maintain our standards."
To top off the wonderful experience, h78 also offers its guests the chance to purchase beautiful souvenirs, including wooden dhoani (traditional boats), which are locally sourced from an inhabited island.