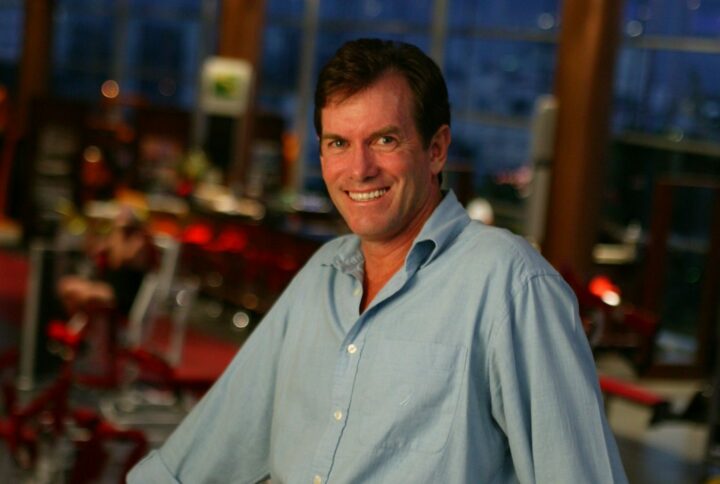 SEARA: Built on trust and quality service
Canadian born Patrick Dean has spent 27 years of his life in Thailand, building a company that provides recreation and fitness facilities, which began as a small business in Bangkok in the year 1991. Patrick, a sports and fitness specialist, first travelled to Asia in 1985 as the General Manager of a Health and Fitness club in Kuala Lumpur, Malaysia. Back then he saw the potential of the emerging markets within the ASEAN region and dreamt of providing innovative solutions for fitness enthusiasts and service providers.A company built on trust and exemplary service, Sports Engineering and Recreation Asia Ltd (SEARA Sports) came into existence with this dream being the foundation. Patrick and his business partner George Foose, have since expanded their business from Thailand to 7 other countries of Asia.What began as a small company of just four employees in 1991, is now an ASEAN regional organisation of over 250 staff. The company keeps adapting to and evolving with contemporary trends of recreation and fitness facilities, thereby providing clients with the most up-to-date consultancy and superior equipment in the market.  SEARA Sports is proud to be the dealer for such World Class brands such as Life Fitness, Octane Fitness, Body Balance Pilates, Power Plate, and Escape Fitness for Fitness / Gym clubs.  They are also the Exclusive dealer for the Sports Surfacing products from Rephouse rubber flooring, Plexipave / Plexicusion tennis and ACT Global artificial Grass.
Patrick first visited the Maldives 18 years ago and immediately saw the potential to develop his business within the hospitality sector of the country. SEARA Sports now dominates the market of high-end Maldivian resorts with 60% being their claim on fitness equipment and 70% on sports construction sites.
"You build your company name based on trust.  And here in the Maldives, once the people know you and they trust you, they will come back, again and again for something of value and, more importantly, the quality of service," says Patrick.  He also wishes to actively give back to the local community, with sponsorships and investments and now considers Maldives his second home.With customer service being the priority, they have set up operations in the Maldives to work together with local consultants and engineers. They have certified service engineers on staff for quick repairs of equipment. They have an inventory of spare parts and maintenance equipment in stock to ensure fast service to their customers.Their company aims to open a boutique retail fitness showroom in Hulhumalé in the near future.  With the recent establishment of an office in Malé, SEARA Sports can now provide repair and maintenance services to its clients within 24 hours and expand their market within the hospitality industry of the Maldives.
With properties like Amilla Fushi and One&Only being clients of SEARA Sports, this company has prospered within the high-end market. SEARA Sports also caters to lower-end resorts and local community sports Centres as well, providing sports / fitness and recreational setups. And as resorts are now becoming more conscious on providing recreational facilities for their staff, the company has become their preferred service provider.
SEARA specialises in the design, development, supply and installation of international standard sports surfacing and equipment to multiple market sectors and provides consultancy and networking services, recruiting and brand sourcing. It is with their dedication to providing quality Sports and Fitness equipment and customer service, that they have linked SEARA Sports Company Head Office in Bangkok and SEARA Sports Maldives Company together, as Patrick intends to expand their company business within the Maldives.