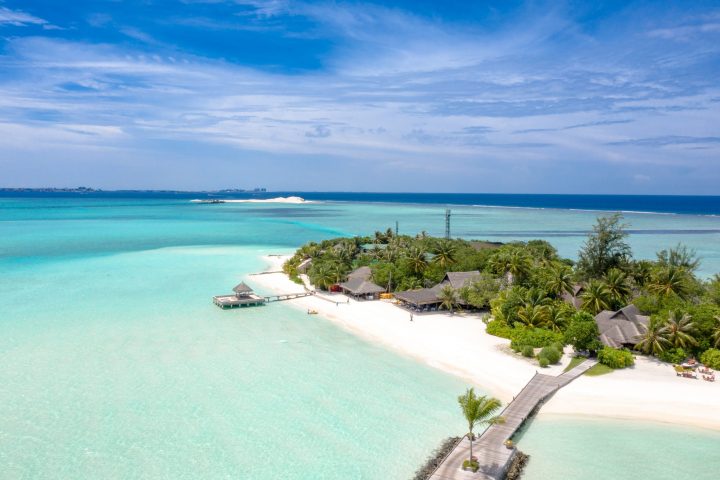 Hotel Construction Pipeline Updates for 2021
As the post pandemic uncertainty still remains in the hospitality and tourism sector, the progress in hotel supply growth around the globe looks stagnant at present. According to a press release issued by STR on 15th April, except for Europe which has shown an increment, hotel construction activity is down among the rest of the regions around the world.
The press release highlighted the following key trends in global hotel construction:
As of March 2021, there were 258,129 rooms under construction in Europe which is a 26.9% increment compared to March 2020, while 181,101 rooms (an increment of 23.7%) are under final planning stage. However, the number of rooms under planning stage (155,615 rooms) shows a negative 8.8% compared to March 2021. In Europe, majority of these developments comes from Germany and U.K.
Among the rest of the world regions, in March 2021, the number of rooms under construction in Asia Pacific added up to 462,795 rooms, while there were 141,914 rooms in Middle East and Africa, and 240,635 in Americas. When compared to March 2020, this depicts a negative percentage change of 3.4%, 1.9% and 11.6% for Asia Pacific, Middle East and Africa, and Americas, respectively.
More hotel rooms are expected in the future for Asia Pacific as 183,105 rooms (+17.5%) are at final planning stage, and 270,350 rooms (+4.0%) in planning stage. China is the leading country in the region for hotel construction followed by Vietnam.
As of March, in Middle East and Africa, there were 45,680 rooms (-4.8%) in final planning stage and 53,567 rooms (-29.8%) in planning stage. United Arab Emirates and Saudi Arabia are the leading countries in hotel construction activity in the region, and Saudi Arabia tops in the world's projected hotel supply growth in the coming three years.
In Americas, 254,389 rooms (-13.4%) were at final planning stage, while 265,702 rooms (+2.8%) at planning stage. U.S. was the top among the world in new hotel openings for the first quarter of the year, and other countries with highest hotel construction activities include Mexico and Canada.
Looking at hotel construction activity in the Maldives, along with the hopeful post pandemic revival of the tourism sector in the country, hotel construction activity is expected to be moving fast, and significant growth can be projected in tourist accommodation facilities. At the time of writing, according to the Ministry of Tourism public records, a total of 145 tourist accommodation facilities are under construction at present out of which 120 are resort developments and 15 are hotel developments. From the resorts under construction, several luxury resorts are anticipated to open in 2021. Additionally, the ministry of tourism has made a tender announcement on 14th April 2021, for lease, development, operation and management of another 23 uninhabited islands/plots. These publicly tendered islands and plots are estimated to bring in over 3800 additional beds.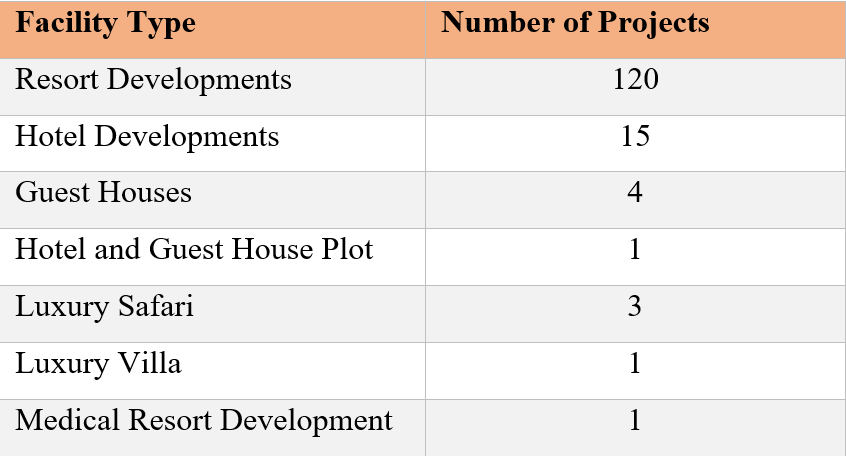 Anticipated Resort Openings in the Maldives- 2021
Ritz-Carlton Fari Islands, North Male Atoll
Patina Maldives, Fari Islands Maldives, North Male Atoll
Le Meridien Maldives Resort & Spa, Lhaviyani Atoll
Cocogiri Island Resort, Maldives, Vaavu Atoll
Maniya Faru Resort, South Male' Atoll
Address Madivaru Maldives Resort Spa, Maldives
Avani Fares, Maldives, Baa Atoll
Siyam World, Noonu Atoll
Cora Cora Maldives, Raa Atoll
The Chedi Kuda Villingili, Male' Atoll
Madifushi Private Island, Meemu Atoll
Tolarno Maldives Kunaavashi Resort, Vaavu atoll
Gran Meliá Huravee, Thaa Atoll
Zazz Escapes Maldives Resort, South Ari Atoll