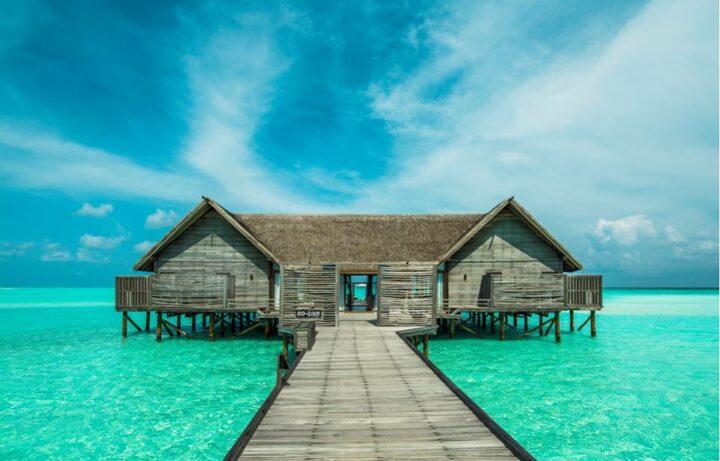 COMO Hotels and Resorts celebrates World Food Day
COMO Hotels and Resorts, in partnership with MasterCard, is participating in World Food Day celebrations. COMO's hotels that span across Asia, Australia, Europe, America and the Caribbean have initiated cuisine-related plans that will directly support the local communities.
COMO Hotels and Resorts has also partnered with Mastercard to celebrate World Food Day by highlighting the importance of childhood nutrition. From October 1 to December 31, the partnership (through the Purchase with Purpose programme) will provide 10 nutritious meals* for underprivileged children every time a guest settles their bill with a Mastercard, according to a statement by COMO Hotels and Resorts.
The funds accumulated by MasterCard will be donated to local partners to purchase ten meals or its nutritional equivalent for underprivileged children via COMO Hotels and Resorts. As a part of COMO's commitment to community engagement – the employees working at the hotels will also be involved in the distribution of these meals, says the hotel operator.
Beneficiaries for this year's Purchase with Purpose programme for Maldives include;
Maafushi School and Guraidhoo School: Providing primary and secondary school education to 580 children. Supported by COMO Cocoa Island in the Maldives; and,
Gaadifushi School: Providing primary school education to 50 children. Supported by COMO Maalifushi in the Maldives.
Other Beneficiaries around the world include charities and schools such as;
Parkerville Children and Youth Care,
Gawailing Happy Home,
Panyanukul School,
Baan Kho Naka School,
Santisuk Foundation,
Yayasan Peduli Kemanusiaan Bali,
The Felix Project,
Feeding South Florida; and,
Food for Thought.
"World Food Day is an important day for us. At COMO, we believe that serving our guests well includes providing an assurance of responsible dining," says Hans Jörg Meier, Chief Operating Officer for COMO Hotels and Resorts.
"This partnership with Mastercard will allow us to serve at least 35,000 meals to underprivileged children living in the vicinity of our hotels."
Guests and diners can share in this effort to raise awareness about World Food Day and COMO's food initiatives by tagging pictures of COMO meals with #WorldFoodDay2017 and #COMOCares on Instagram and Facebook.
COMO Hotels and Resorts operate two resorts in the Maldives – COMO Cocoa Island and COMO Maalifushi. The COMO Cocoa Island is a renowned for its world-class diving, its understated luxury which includes holistic wellness treatments. It has 33 overwater suites. COMO Maalifushi is the first luxury resort in Thaa Atoll. With a string of uninhabited islands nearby, Maalifushi is the perfect island getaway for every couple.