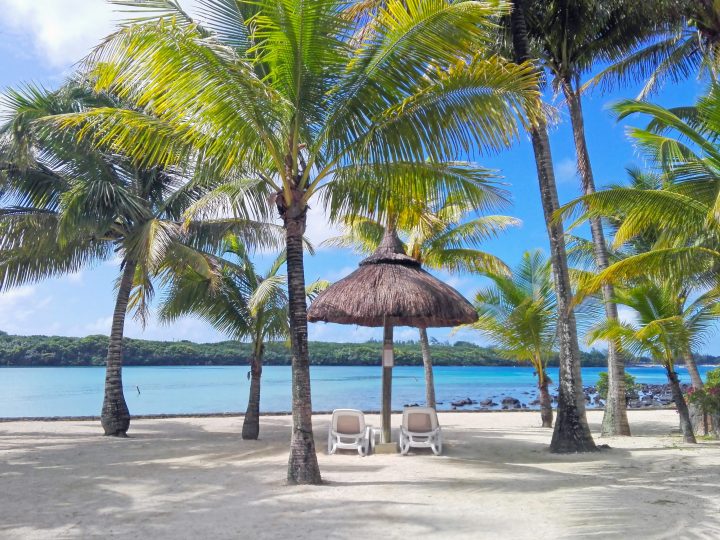 Comparing Indian Ocean Destinations' Post-COVID Recovery
The Indian Ocean region is favored by tourists from around the world for its pristine beaches, azure waters, and exotic marine life. This article explores and compares the post-COVID recovery of the region's most popular tourist destinations; The Maldives, Mauritius, Seychelles, and Zanzibar. Data from 2022 on metrics such as international visitors, RevPAR, ADR, occupancy and new rooms will be analyzed to see how the Maldives' recovery compares to other Indian Ocean destinations.
International Visitors 
Compared to other Indian Ocean destinations, Maldives has significantly more international visitors. In 2022, Maldives recorded 1.6 million tourist arrivals. Mauritius almost broke a million visitors with 997,290 arrivals. Seychelles recorded 332,068 visitors. In 2022, Zanzibar received just over half a million visitors, with 548,503 arrivals.
In 2022, tourist arrivals in Maldives, Seychelles and Zanzibar were close to or exceeded pre-pandemic arrivals. In 2019, these destinations received 1.7 million, 384,204 and 538,264 visitors respectively. Mauritius has experienced the slowest rebound of international arrivals. Compared to 2022, Mauritius had 400,000 more international visitors pre-pandemic.
RevPAR Comparison 
In 2022, Seychelles experienced the highest revenue per available room (RevPAR) in the Indian Ocean of $388 USD. Maldives followed with a RevPAR of $376 USD. Mauritius' RevPAR of $188 is substantially lower than other island destinations in the Indian Ocean. Zanzibar experienced the lowest RevPAR of $104 USD.
RevPAR Recovery 
Although the Maldives has the highest RevPAR in the Indian Ocean, other destinations have experienced greater RevPAR recovery relative to 2019. Post-COVID, Zanzibar experienced the greatest rebound of RevPAR with 130% recovery. Seychelles follows with 128% recovery. Mauritius and Maldives experienced similar recovery with 110% and 109% respectively.
Average Daily Rate 
In the Indian Ocean, The Maldives has the highest average daily rate (ADR) of $670 USD. Followed by Seychelles and Mauritius with an ADR of $549 and $297 USD, respectively. Zanzibar has the lowest ADR of $160 USD.
Occupancy 
Despite Maldives having the highest ADR in the region, the destination has the lowest occupancy. In 2022, Maldives occupancy was 56%. In the Indian Ocean, Seychelles had the highest occupancy of 70.7%, followed by Zanzibar with 65% and Mauritius with 63.1% occupancy.
New Rooms 
Maldives' comparably low occupancy may be made more vulnerable with the addition of new rooms. In 2022, Maldives introduced 881 new rooms, the most in the region. In the same period, Zanzibar introduced 735 rooms. Seychelles and Mauritius did not introduce any new rooms last year.
Maldives: Most Visitors but Lowest Occupancy 
Compared to other Indian Ocean destinations, Maldives has the highest number of international visitors and highest average daily rate. However, the Maldives RevPAR is slightly lower than Seychelles. Last year, Maldives had the lowest occupancy rate and the most new rooms in the Indian Ocean. With over 100 new resorts in the Maldives development pipeline, maintaining a high occupancy rate is a potential future issue for the island nation.
Data from: JLL Hotel Destinations Indian Ocean February 2023
Featured Image: Unsplash