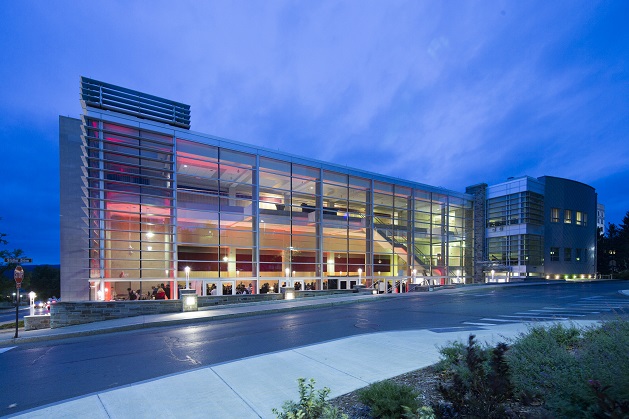 The new science of managing and engaging Next Gen
Vaibhav Garg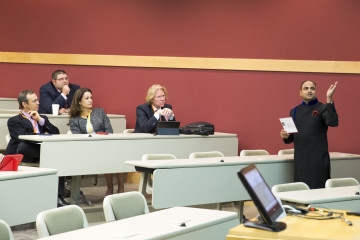 Gen Y comes with high energy, high ethics and high education orientation, they are idealistic, diverse, digitally-enabled, social and perhaps most importantly, ambitious. The major challenge for HR practitioners is also the fact that there are a lot of negative feelings and apprehensions about this young generation and the impacts they are having on companies. From their use of social media, loyalty to their friends over the organization and their need to be heard (even during meetings on topics they have little experience with), this generation is certainly different and trying to change a generation is not going to happen, instead in this context organizational HR Strategy should aim to force behavior changes with key initiatives on how they are going to manage, engage and value the Gen Y employees.
 While the times and employees are changing, it is important that not only the younger employees (Gen Y) need to be understood, but also the more senior employees need help understanding and embracing the change. It is important to consider how an organization will embrace, manage, promote, and retain, these new, highly technical workers because Gen Y are not going away, they will only grow in the work force hence leadership of people becomes a key tool in driving these behaviors at work at all levels.
Valuing Gen Y means committing to their engagement, satisfaction, development, and well-being. Increasingly, this involves more flexible, high performance work practices tailored to varying workplace and home life needs.
 The paper focused on Gen Y manager's and organizational ability to assess, engage, manage and develop its diverse workforce to utilize its full potential in alignment with its overall mission, strategy, game plan and value system through identified leadership behaviours. These behaviours are required for superior performance in the context of Leadership of People at all levels in an organization as these provide a way to define, in behavioural terms what Gen Y managers need to do to produce results the organization desires and to do so in a way that lives organizational values and builds the culture.
 Some of the key aspects of the research paper details following proposed initiatives as a part of an organizational HR strategy: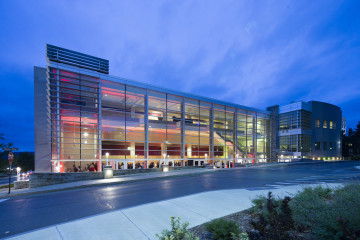 Retention of Gen Y employees can be strengthened when work that matches their strengths is delegated to them including work related to technology and online digital skill-sets. Utilize technology whenever possible for effective communication, motivation, training, and interaction with Gen Y.
 Giving Gen Y challenging work that center on short-term wins will seek to engage them and satisfy their need for constant gratifications in everything they do as Gen Y thrives when scope for original ideas in their work is facilitated, recognized and rewarded.
 Gen Y employee retention can be achieved through involving them in their own performance management, helping them to plan a career trajectory, aligning their work tasks with their own career progression targets, letting them know their potential and a realistic timeframe for job progression in your company, and informing them if they have been identified in your succession management planning. Where applicable, beneficial telecommuting options enabled by new technology can be considered for trusted staffs, allowing flexible working arrangements for a better work-life balance.
 Employee retention of Gen Y staffs can also be attained when there is a recognition and rewards structure in place for them to aspire towards that runs parallel with company objectives. By recognizing commendable work alongside showing appreciation for any milestone achievements along the way, and incentivizing with an appropriate combination of benefits, Gen Y should stay motivated and loyal. For any tasks that require teamwork, aligning bonuses and rewards to team efforts should encourage solid cooperation. Finally, aligning guest satisfaction with recognition and rewards will not only engage and retain Gen Y, but will also keep the vital guest experience at the forefront of Gen Y's mind.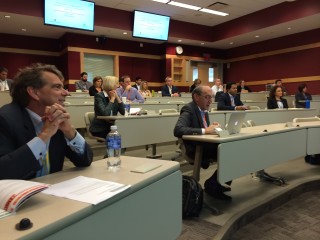 Targeted communication with Gen Y can help to engage them whereby management encourages their expectations to be vocalized and in turn gives honest feedback. This can help reshape Gen Y's expectations to become more realistic so that both parties are on the same page, especially when it comes to being clear over current earning potential. Opening the conversation to discuss any issues, show support, agree on any intangible requirements of Gen Y and very importantly to communicate clearly any employer demands will create harmony in the relationship and help to keep Gen Y satisfied at work.
Providing support for Gen Y is a sound method for promoting engagement. By sponsoring training sessions in relevant technologies and work-based training programs, Gen Y can develop any deficient verbal interpersonal skills and pick up transferable life skills in order to meet their own professional development targets and also your needs for their future advancement within an organization.
Empowerment of Gen Y can lead to self-management, while granting them access to the information they require can help them to get their job done efficiently. Supporting them by setting up mentoring relationships can allow Gen Y to collaborate with senior staffs while promoting better cooperation in multi-generational eams.
 This research paper explores organization's systems for developing, and assessing the engagement of its workforce, with the aim of enabling and encouraging Gen Y workforce to contribute effectively and to the best of their ability. These recommended systems are intended to foster high performance, to address core competencies, and to help accomplish the company game plan to ensure organizational sustainability.
Major challenges in the area of valuing members of workforce include:
Demonstrating leaders' commitment to their success,
Providing recognition that goes beyond the regular compensation system,
Offering development and progression within the organisation,
Sharing organisation's knowledge so the workforce can better serve the customers and contribute to achieving the strategic objectives,
Creating an environment that encourages intelligent risk taking and innovation,
Creating a supportive environment for a diverse workforce (including and balancing Gen Y and Baby Boomers).