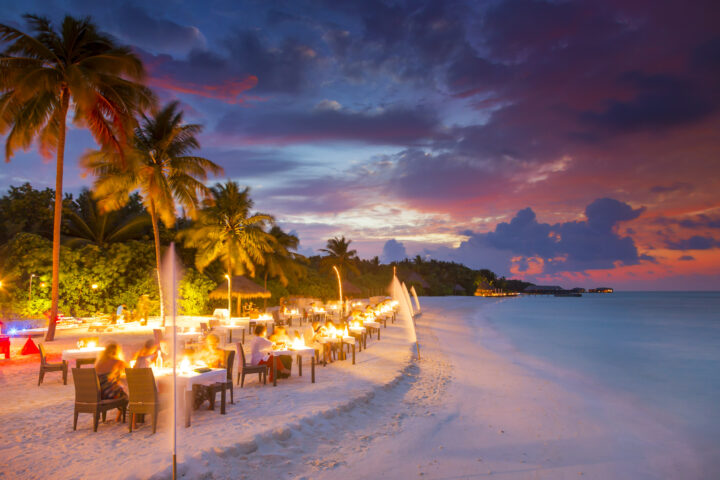 Conrad Maldives Rangali Island recognised among Indian Ocean's top 10
Conrad Maldives Rangali Island was recognised as one of the top 10 resorts in the Indian Ocean at the Condé Nast Traveler's 29th annual Readers' Choice Awards.
"We are incredibly honored to be one of the top 10 resorts in the Indian Ocean," said Lyle Lewis, general manager of Conrad Maldives Rangali Island.
"Guests recognize and appreciate what we deliver on a daily basis – personalized and intuitive service; infinite connections to the abundant surroundings of the Maldives and the Indian Ocean; and a world of style through our first in class resort amenities. For our resort team the recognition from Condé Nast Traveler and its readers lends encouragement to continually deliver the best for our guests each day."
Over 300,000 dedicated readers – nearly twice as many as last year – cast votes for 7,394 hotels, 606 cities, 500 cruise ships, and 236 islands, in an average survey time of 8.4 minutes, selecting the 1,402 best travel experiences in the world.
Located in the Maldives' best diving and whale shark spotting area, Conrad Maldives features three resort experiences spanning two islands, award-winning dining showcasing 12 world-class restaurants and bars including the world's first undersea restaurant, two spas and an abundance of locally inspired experiences. Guests staying at Conrad Maldives Rangali Island will experience a sense of style and luxury that connects with the charm of the Maldivian surroundings, in an open and inviting way, tailor-made for pleasure.
The Condé Nast Traveler Readers' Choice Awards are the longest-running and most prestigious recognition of excellence in the travel industry and are commonly known as "the best of the best of travel." Under Editor in Chief Pilar Guzmán, the Readers' Choice Awards have become more selective and specific to the passions that inspire today's travelers.
The Readers' Choice Awards are announced in the November issue of Condé Nast Traveler, on newsstands nationwide on 25 October.  Visit www.CNTraveler.com/rca to view the full list of winners.
Recently accredited with Bronze certification from global leader in environmental benchmarking – EarthCheck, Conrad Maldives has been globally recognized as "The Best Water Villas in the Maldives", "The Best Suites in the World", "Best Spa Resort in the Maldives" and "Wine Spectator Best of Award for Excellence" for Vilu Restaurant and Bar", and recognized as having the "Most Beautiful Restaurant in the World" for Ithaa.
Conrad Maldives Rangali Island offers three different resort experiences spanned across two islands: guests can enjoy the quintessential Maldivian hideaway on tiny Rangali Island while also having access to the facilities of the larger and livelier main island which is linked to it by a 500m bridge. The third resort experience is at the Spa Retreat, an over-water destination spa that operates as a resort-within-a-resort.
Consisting of 26 properties across five continents, Conrad Hotels & Resorts is part of Hilton, a leading global hospitality company. Conrad Hotels & Resorts is the destination for the new generation of smart luxury travelers for whom life, business, and pleasure seamlessly intersect. Conrad offers its guests an innovative way to Stay Inspired through a curated collection of 1-hour, 3-hour, or 5-hour experiences, available through www.stayinspired.com or through the intuitive Conrad Concierge mobile app.
Condé Nast Traveler is the most trusted and celebrated name in travel with 6 National Magazine Award wins and 26 nominations in its 28-year history. Advertising Age named Pilar Guzmán Editor of the Year in 2014 and CNTraveler.com attained 4 Webby Awards since 2015.