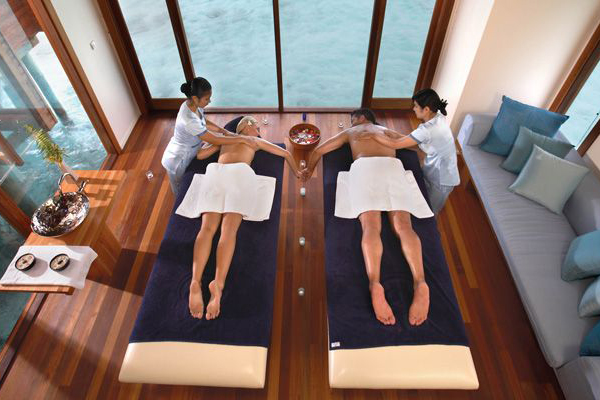 Conrad Maldives Rangali Island announces partnership with Elemis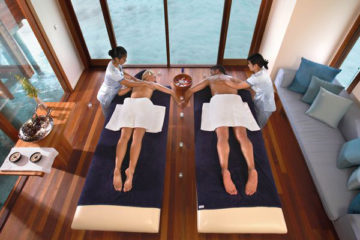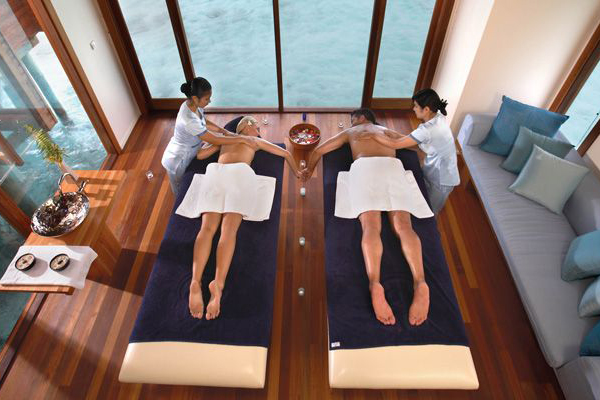 Conrad Maldives Rangali Island has just announced an exciting new partnership with one of Britain's most famous skincare brands, Elemis. Guests visiting the Spa Retreat at Conrad will be able to book the special Elemis therapies from 1 May onwards.
In light of the new partnership, Mr. Lyle Lewis, the General Manager of Conrad Maldives Rangali Island said, "I couldn't be more excited to be working with Elemis for the next chapter of The Spa Retreat. The brand has been producing high quality products and treatments by way of cutting edge technology for a quarter of a century which is why we feel it's such a great fit for the Conrad Maldives Rangali Island guest." He also went on to reiterate the spa's dedication to bring about positive change in their guests' lives. "Together, our commitment is to bring serenity, rejuvenation and a transformation to each and every guest," he explained.
Noella Gabriel, Managing Director of Elemis was also very enthusiastic about about the partnership. "It was a great honour to have the privilege to be asked to design the signature treatment in such an amazing location – what a wonderful home for Elemis. A marriage of two great brands to deliver the ultimate in excellence," she said.
Guests who book spa treatments at the unique and luxuriously built Spa Retreat will be able to book Elemis' exclusively designed signature treatment, along with other treatments offered by the spa. The Spa Retreat, built 50 meters off the tip of the island accommodates a total of nine couple's treatment pavilions, fitted with changing rooms, steam, sauna, and Jacuzzi, a couples soaking tub, or a Vichy shower.
Elemis is recognized for their innovative techniques of producing body and skincare products for the past 25 years. Used by some of the top names in Hollywood and around the world, Elemis products are one of a kind. With a team of highly experienced and expert therapists who are trained to nurture the wellbeing of guests, Elemis products and treatments produce incredible results.
.