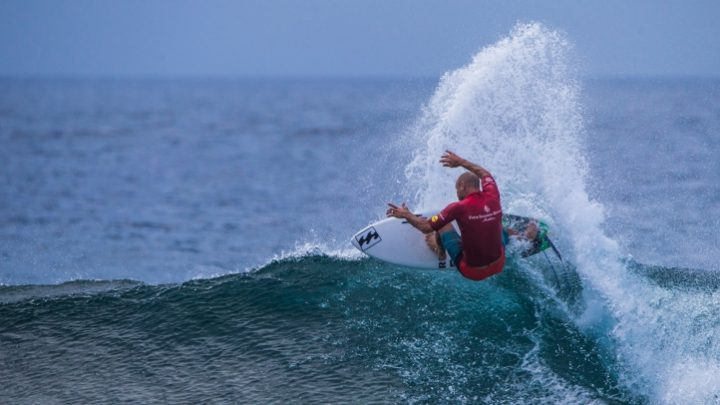 Four Seasons Gears up for 10th Maldives Surfing Champions Trophy
After a two-year hiatus, one of the world's most luxurious surfing events has announced its return, in the stunning reef breaks near Four Seasons Resort Maldives at Kuda Huraa.
Four Seasons Maldives Surfing Championships Trophy will be hosting its 10th year of competition from 22 to 29 August, with a talented field of competitors to don the coveted jersey.
According to the resort, the Surfing Championship Trophy will put on "a one-of-a-kind show" consisting of a line-up of six professional surfers and a unique event format, at a notable surf location.
According to the resort, in this year's event, each surfer's heat time is based on their age. Additionally, their skills are put to the test across three different surfing disciplines – single-fin, twin-fin and a more conventional triple-fin thruster. With this varied format, the resort believes each surfer has the freedom to get creative and have as much fun as possible in the water.
Four Seasons Maldives Surfing Champions Trophy has announced the names of five (out of six) surfers who will be competing in this historic 10th year of competition – Rob Machado (USA), Shane Dorian (HAW), Ross Williams (USA), Taylor Knox (USA) and Hussain "Iboo" Areef (MDV). Every surfer on the list is known for their skill, and ready to put on a great show during the event.
As the event draws closer, the resort will announce more details, including the name of the final competitor. "This packed field will be putting on a unique display of surfing to remember, as they compete for USD 25,000 in prize winnings and enjoy all that Four Seasons Resort Kuda Huraa has to offer," the resort says.
Surf fans who would like to be part of the action can contact the Central Reservations Department of Four Seasons Resorts Maldives at (960) 66 00 888 or email reservations.mal@fourseasons.com.
Featured Cover Image: Four Seasons Resort Maldives