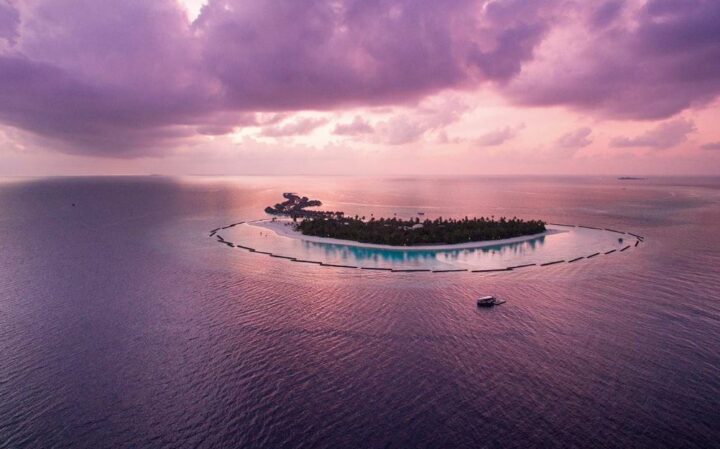 It is 'Pink October' in Constance Halaveli as it marks Breast Cancer Awareness Month
It is 'Pink October' in Constance Halaveli Maldives as it participates in the Breast Cancer Awareness Month. October is marked as Breast Cancer Awareness Month, which is an annual campaign to increase awareness of the disease.
As Constance Halaveli truly believes that even a small effort can bring great results, it is participating in the series of world-widely celebrated annual events with several activities through the week. Breast Cancer Awareness Month helps to increase attention and support for the awareness, early detection and treatment as well as palliative care for this disease.
The activities under the think 'Pink October' at Constance Halaveli is set to commence on October 16 with a 'Pink Dinner', which will see the launching of a donations box – proceedings will be donated to the Cancer Society of Maldives, according to the resort.
October 17 will see two awareness sessions on breast cancer, followed by an awareness session for men on October 19. Constance Halaveli will also hold awareness campaign targeting the local islands. October 19 will also be marked as lady's night under the theme "Think Pink" where all the valued ladies staying at the resort will be invited to attend.
On October 28, Constance Halaveli will hold a fundraising event – Halaveli Pink Ribbon Run themed "Go Pink". The run will be categorised under 2.5 and 5 kilometres. Constance Halaveli will close off the "Pink October" events with a Pink Gala Dinner at the Jinq Restaurant. According to the resort, participation in all the activities is complimentary, apart from the Gala Dinner.
Situated in North Ari Atoll and shaped like a curved dhoni (Maldivian boat), Constance Halaveli is a magical place offering guests a luxurious island holiday. Constance Halaveli showcases spacious villas with hardwood flooring, private plunge pools and well-crafted furnishings, open-concept villas feature views of surrounding greenery or the lagoon.
To learn more about Constance Halaveli, and its offers, please visit constancehotels.com/en/hotels-resorts/maldives/halaveli.