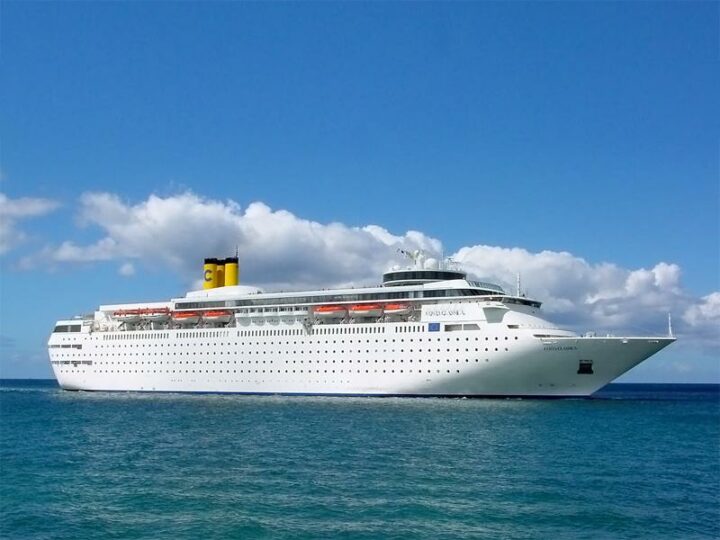 Costa Cruises announces cruise from Mumbai to Maldives
Europe's leading cruising company, Costa Cruises, has announced the launch of its cruise service from Mumbai to the Maldives.
The cruise ship, named Costa neoClassica, will start its maiden voyage from Mumbai on 16 December, and continue its series of weekly cruises until 18th March 2017.
This will be the first time a major cruise line has offered cruises departing from Mumbai to Male'.
Speaking at a press conference last week, Buhdy Bok, president of Costa Group Asia said: "We are delighted to bring cruising to Indians at their doorstep."
"For many travellers, the holiday often starts after some sort of a long journey. Now like never before, Indians will have the opportunity to start holidaying – right from their door-step – from India's largest metropolis, Mumbai."
Elegantly designed with contemporary Italian touches, Costa neoClassica offers 654 cabins, including 10 suites with private balconies. The cruise ship has a capacity of 1,700 passengers.
The luxury cruise ship also boasts a wellness centre, gym and sauna, casino, library, ballroom, an outdoor jogging track and two swimming pools with open air decks. Its two restaurants feature traditional regional gourmet menus developed in collaboration with the University of Gastronomic Sciences of Pollenzo. The restaurants will serve Indian cuisine as well.
Costa neoClassica's  Piazza Navona Grand Bar will host nightly entertainment including live music and performances, while the ship's alluring circular nightclub awaits at the top deck.
The ship will stop at Mangaluru and Kochi en route to the Maldives. On the return trip, the ship will stop at Colombo and Mormugoa in Goa.
Costa Crociere S.p.A is Italy's largest travel group and Europe's top cruise company. Based in Genoa, the company runs its cruise service under the brand name Costa Cruises.
Founded in 1854, the company originally operated cargo ships to carry olive oil and textiles from Sardinia to Liguria.
In 1947, the company started passenger services, with regular trips between Italy and South America. The company later converted its entire fleet to full-time cruising, and as an independent company, became one of the largest cruise operators in Europe.
Acquired by the American-British cruise company, Carnival Corporation in 2000, the Costa Cruises brand boasts the largest fleet among all European operators.  With a total of 25 ships in service, and a further 2 new units for delivery in 2016, the brand provides cruise holidays in the Mediterranean, Northern Europe, the Caribbean, the Middle East, South East Asia and South America.