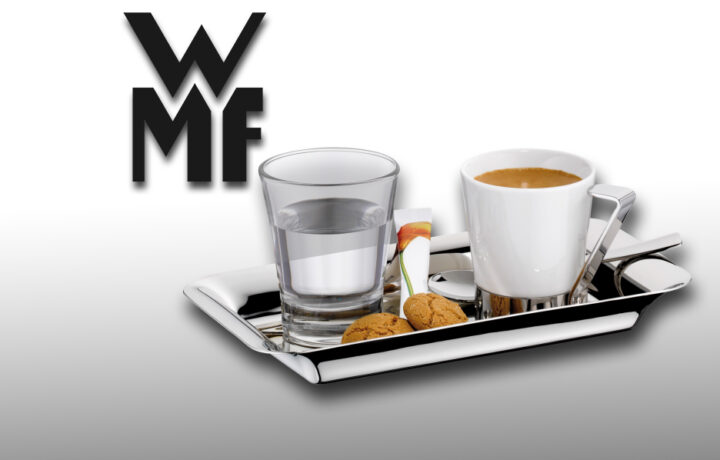 The Culture Cup by WMF: Bringing pleasure into your life
WMF – a German-based company founded in 1853 – has a proud history of manufacturing tableware for both home and commercial use. In 1955, they began making coffee machines and have grown into the leading manufacturer of fully-automated bean to cup equipment for commercial use.
WMF is quickly becoming the brand of choice for the hospitality industry, particularly hotels & high volume restaurants, where the quality, reliability and consistency of their machines are invaluable. The ease of use in addition to the beautiful presentation of accessories that are available makes it the ideal choice.
It's been a long time since coffee was simply a hot drink that woke you up in the morning. Coffee has developed into a cultural treasure and even the art of the perfect cup has a long history. WMF, through its mastery of a variety of coffee brewing techniques, offer the 'Culture Cup – The Best 0f Coffee' with an extensive list of choices where coffee is concerned; from latte macchiato to espressos, coffee crème, cappuccino, filter coffee and even tea. WMF has it all.
WMF has four main options for the presentation of its coffee and tea with, Culture Cup-Sets, Culture Cup Allround Set, Coffee Culture Sets and the Coffee Culture Allround-Sets.
Culture Cup-Sets are the perfect edition for the Culture Cup with a unique set of cups, spoons and trays for each of its masterful beverages. To highlight, the Cappuccino-Set comes with six media cups with low handles, coffee spoons and serving trays.
The Culture Cup Allround Set is the compiled edition of the culture cup set equipped with everything you need to stimulate coffee sales. From cappuccino and latte macchiato, espresso and classic café crème – you have everything you need to spoil your guests with your coffee creations. This set comes with a total of 84 pieces including, 5 different sets of cups, 3 sets of different sized spoons and 12 serving trays.
The Coffee Culture Collection from WMF professional introduces a sleek, and round design offering numerous possible combinations. Each individual component can be combined in many ways and offer the perfect setting for all speciality coffees.
Finally, the Coffee Culture Allround Set is the ultimate package on offer and comes with more than 100 parts allowing businesses to offer the best in customisable products.
Coffee is a ubiquitous global commodity that deems respect that no other beverage receives. It can be seen in offices, commutes and on kitchen countertops worldwide. It comes as no surprise that over the recent years, there has been a continual increase in guests' demands with regard to coffee and tea culture.
WMF products are marketed and distributed in the Maldives by Sovereign Agencies Pvt Ltd. To find out more about its products and service please visit sovereignagencies.com.mv.