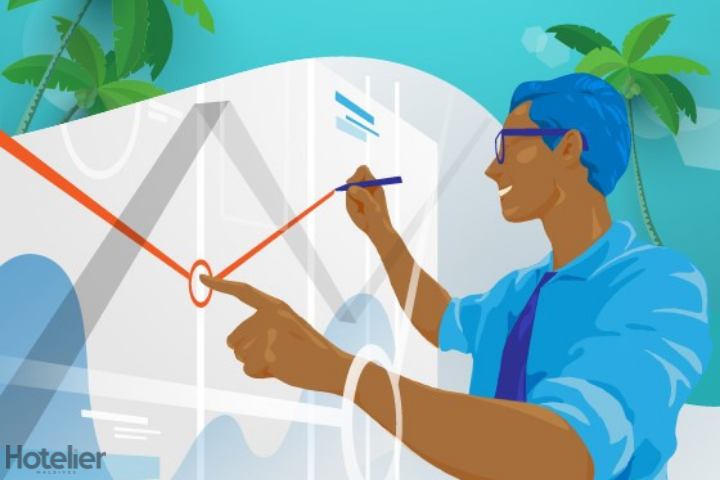 Data & Destination
A successful destination brand is a successful storyteller, engaging your audience with an emotive narrative. We looked at the role of data analytics in destination promotion in the cover story for Hotelier Maldives Print Edition issue 52; out earlier this month. Our contributing editor Naufal Naeem, a sales and marketing professional with a special focus on the hospitality industry, takes you through the various steps of crafting a great destination brand, the role of big data and strategic targeting based on the study and understanding of consumer behaviour.
You can download issue 52 here.
Big Data & Tourism
The tourism sector today is one of the most competitive industries in the world. With more and more countries joining the bandwagon and shifting their gaze from agriculture and mining towards a more lucrative and rewarding sector of economy, today's emerging destinations are creating fierce competition in the global marketplace. With greater international connectivity to the far reaches of the globe and access to a wide pool of options, travelers today are spoilt for choice. Even those destinations who had traditionally enjoyed a comfortable spot on a pedestal of unparalleled competitive advantage are now having to look over their shoulders to see what their competing destinations are doing. A hyper competitive global marketplace calls for a highly calculated and tactful marketing strategy that is driven and backed by data. It will play a crucial role in driving greater effectiveness and efficiency along with increased competitive advantage.
Destination & Branding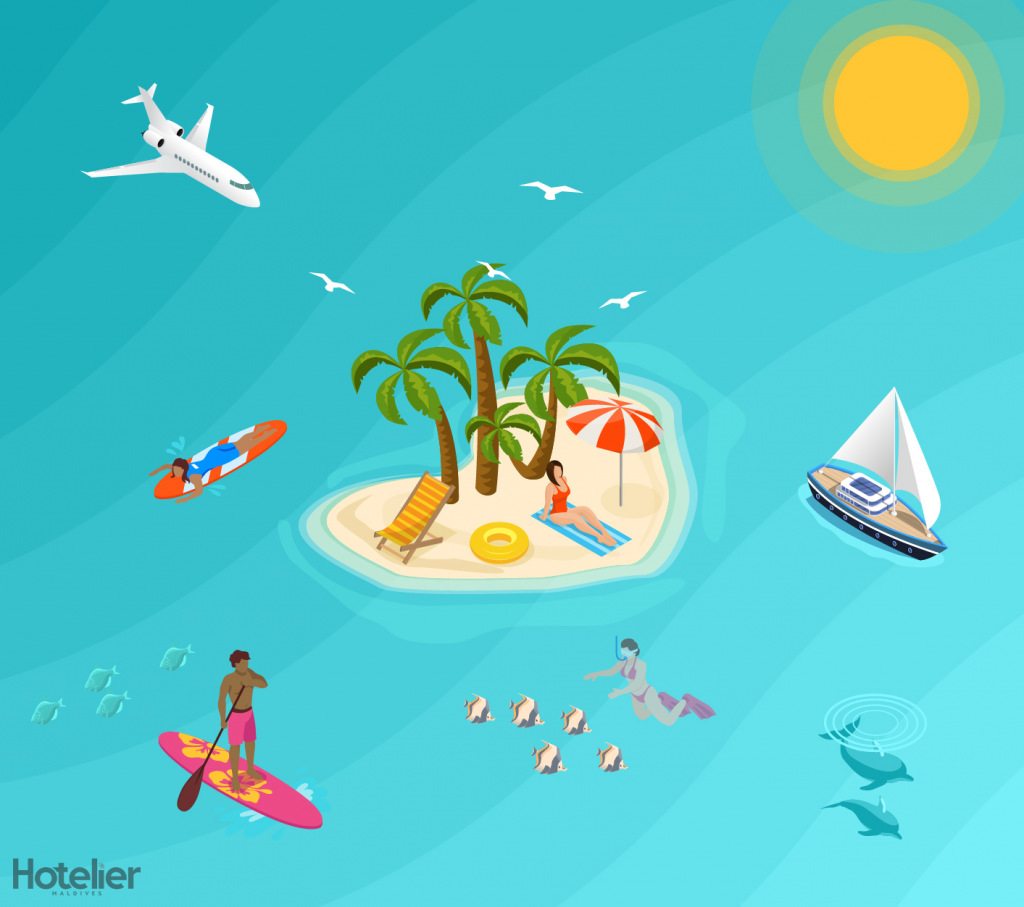 Destination branding is a complex marketing concept that involves crafting and fostering a unique identity for the destination. A successful initiative takes on a holistic approach, addressing value proposition, experience and market perception. It usually takes the convergence of two primary concepts, brand image and brand personality to develop a comprehensive identity that would help a destination position itself effectively in the global marketplace.
Although branding for differentiation has been part of society for millennia, branding at a destination level is still relatively new. It takes on a whole new approach when it involves the commoditization of cultures, environments and people. In the case of the Maldives, it is more of an environmental association that goes into its brand image. "A world of azure blue waters to breathtaking white beaches. Swaying palms and untouched sandbanks". These are the first images that pop into the minds of the typical holidaymaker when they think of the Maldives. As one of the smaller countries, with limited resources, it was crucial to develop a competitive destination identity to ensure we take on a sustainable approach, to stay ahead of the game.
It was back in 2003, when the Maldives launched its official destination brand and identity. "Maldives, the sunny side of life". It was a very simple statement, that perfectly packaged together and described the most precious experiences we offer along with the promise of transporting the tourist out of his usual surroundings to something spectacular. The destination already had a "default" perception from the markets derived from its natural beauty, that evoked a status of "paradise on earth". The country was already well recognized as a high-end luxury destination, popular amongst honeymooners and couples. Over the decades, the markets and their characteristics have evolved, along with the destination itself. Although we had previously only relied on our environmental credentials, we are now showcasing a more diversified line up of destination characteristics and offerings which bring in a lot more depth to the country's identity and branding.
Maldives…the romantic side of life
Maldives…the colorful side of life
Maldives…the thrilling side of life
Maldives…the spiritual side of life
Maldives…the fun side of life
Maldives…the cultural side of life
This breakdown fundamentally allows us to develop a more comprehensive marketing strategy that addresses all relevant demographics and helps us shape our messaging to be highly targeted. This is the key to active engagement and establishing meaningful connections with our audiences.
Role of Big Data
In a world that is hyperconnected, there is an abundance of publicly available data floating in the digital space as a byproduct of our online interactions with websites and social media. We call this "digital exhaust". Your digital exhaust is a massive smoke trail of your consumer data, from your name, billing address to your purchase history and what you have "liked" and browsed online. This set of data gives a strong insight on who you are, your traits, buying behavior and sets the stage for consumer data analytics. The biggest gamechanger with the arrival of Big Data is that you no longer solely depend on historical figures anymore. We can now foresee, anticipate and measure by utilizing data analytics.
The world is changing, and the markets are constantly evolving. Engulfed by a highly competitive global economy, our customers themselves are becoming extremely complex. In order to increase effectiveness of the product or the destination as a brand in this case, it is critical that we take on an approach that gives us a more comprehensive and in-depth understanding of tourism market dynamics. Amassing this data is one thing, but how well are we able to utilize it and act on it is what would define a destination's success in aligning it's positioning and brand within the global market.
Now more than ever, there is a great need for marketers and Destination Marketing Organizations (DMO's) to acquire and process this data. This approach helps you understand your current clientele, evaluate potential clientele and generate predictive behavior modeling that would maximize the effectiveness of your destination's strategies. What we are talking about is going beyond the basic market segmentations. Age, gender, geographical location and occupation is still relevant in setting the initial scope, however, should we wish to take this to the next level, we must take on a wider approach in addressing everything and anything there is to do with that potential customer to enhance our engagement with them.
The Pillars of Segmentation

Demographic Segmentation
This is one of the first things that needs to be done in setting up your campaigns, with the primary goal of targeting the right population group or audience. This filter breaks the group down to age, socioeconomic backgrounds and even life stage, allowing us to precisely ensure that the audience is relevant to the product or service.
Geographic Segmentation
This part of segmentation is based on the source point of the market. This is also a vital part of the process in calibrating your strategy. For instance, the lifestyle and the amount of marketing chatter they are exposed to will be extremely different between urban dwellers and rural residents. Their needs and demands will be very different, and the effort needed to capture their attention will vary just as much.
Behavioral Segmentation
This involves grouping audiences by their behavior, purchase patterns, their values, where they are at in terms of their customer life cycle etc. This helps identify what and when customers are most likely to purchase, pinpoint trends and opportunities. Behavioral segmentation can also be described as the "digital body language" of the customers.

Psychographic Segmentation
Psychographic segmentation is the process by which groups are formed on the basis of what influences their buying behavior. In contrary to the behavioral segmentation where it is based on their action itself, this is focusing on why they choose to behave in a certain way. Their motivation. These segments are based on belief, lifestyle, social status values etc. Understanding your customer's psychology allows you to position your product/brand in a way like never before. This is not just about segmenting the groups, but it is also about connecting with your client base at a very deep level.
Flexing Your Data Muscles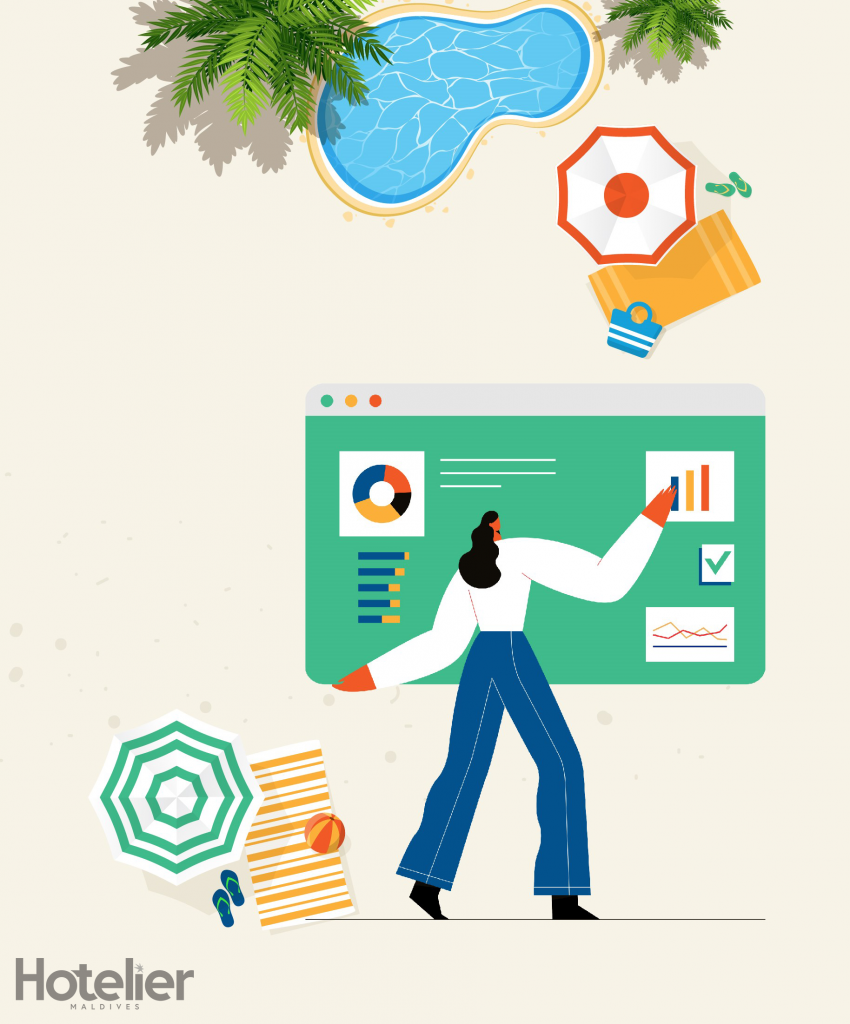 Making use of statistical and factual knowledge and becoming more data driven to support your decisions during your marketing strategy implementation will be instrumental to its success. It gives you crucial insights to the "how", "why" and the "when" of your respective markets, allowing you to optimize messaging as well as enhancing the product and services to increase your destination's competitiveness. This would be the first steps to take in establishing yourself as a "smart destination".

Today, innovative technology and advances in computing power has made it feasible for us to access real time insights into understanding our markets better. It is also becoming more and more common for hotels and other hospitality related operations to adopt a more data driven approach in streamlining their business processes to enhance their product or service efficiency and competitiveness. There's a ton of data that can be mined across numerous points of the customer's journey, from pre-booking to check-out. From Airlines to Resorts, DMO's will need a highly connected network within the entire local tourism ecosystem to fully harness its power. Even at a macro or destination level, data such as weather, environment social media activity and currency fluctuations can affect market dynamics immensely, which makes it crucial for DMO's to continuously monitor this data to ensure they are able to adapt and adjust as quickly as possible and last but not least, measure the destination's effectiveness and competitiveness.
Where is All this Data?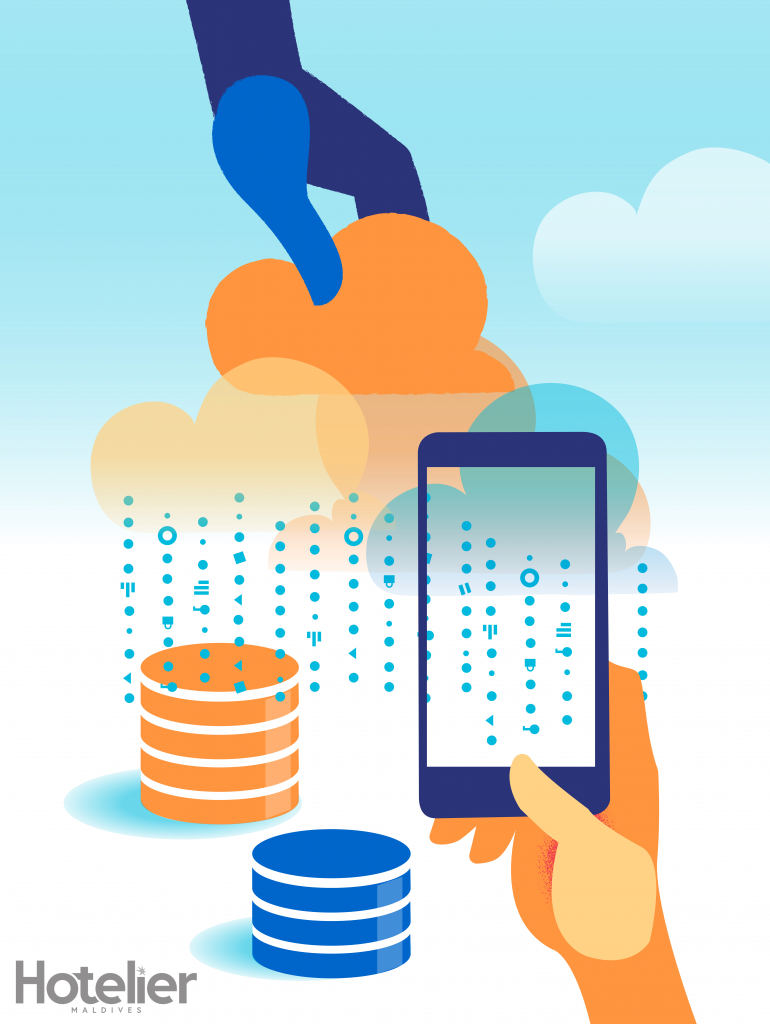 Anyone who is on the grid and uses a mobile phone or a computer creates a data trail. So, this pretty much sums up quite a large portion of the total population of this planet. As of October 2020, there were 4.66 billion active internet users around the world, which is nearly 60% of the global population. From GPS locations emitted from your phones to social media posts smart tech integrated cars and homes, the sources are many.
The scale of digital data is going to get even more abundant than ever before. With a general increase in screen time due to behavioral changes adapted during the immense pressures felt by all communities amidst the COVID 19 pandemic, there will be a significant increase in digital exhaust from all around the world. As per the latest studies done by GlobalWebIndex internet users typically spend around 7 hours per day online. The trend shows that the total digital time is now forecasted to surpass 8 hours by the end of 2022. With social restrictions and global lockdowns, populations around the world were driven to their phones, tablets and computers to work, play and to connect with their loved ones.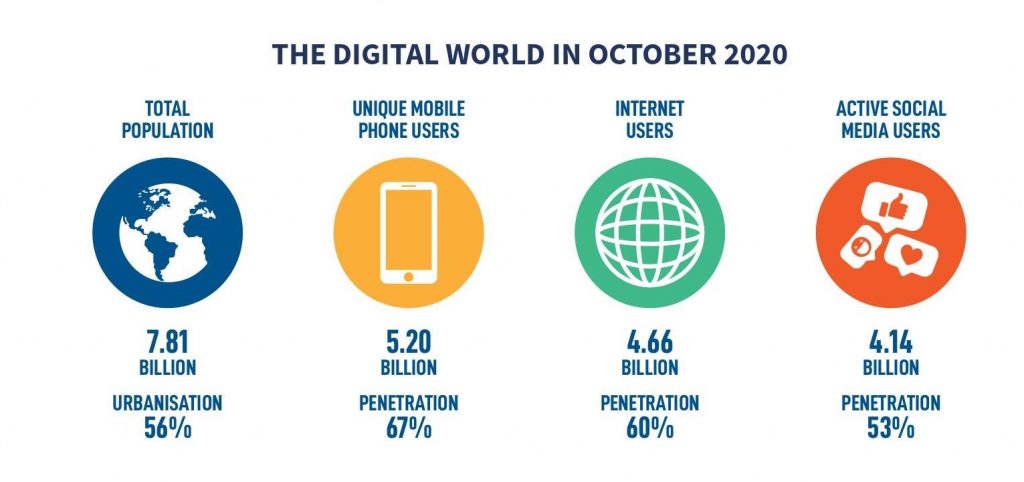 Unsurprisingly, the biggest portion of internet users are connecting via social media. More importantly, there has also been a huge surge of new users recorded during the pandemic. Today, there are a total of 4.14 billion social media users around the world, and figures recorded by Kepios between July and September 2020 show that there was an average increase of nearly 2 million users per day. Although this unprecedented surge came about as a ripple effect of the pandemic, the number of active users is not expected to drop out that abruptly even though communities may start moving back to normalcy in the coming months.
COVID-19 has also become a catalyst in triggering digitization with new audiences that weren't initially on the online space. Today, we are seeing more and more older adults joining the digital front in order to stay connected socially or for even for business purposes. This brings forth a new array of opportunities when it comes to marketing across all industries.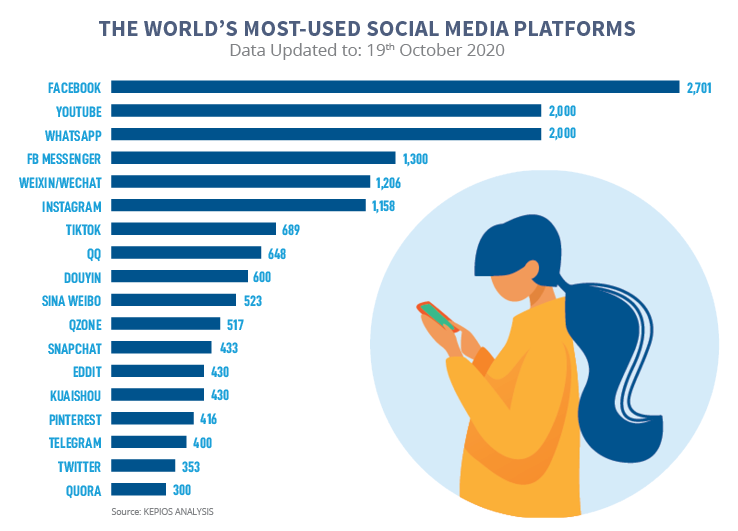 This is where we need to start exploring and thinking outside the box. Is there more we can do when it comes to target marketing? Is the Maldives only for the billionaires and the ultra-rich? Or is there more to what we can offer? This is exactly what the new diverse set of sub segments of the Maldives' destination branding showcased. A far bigger spectrum of traveler experiences, which would cater to a much wider audience than what was perceived in the eyes of the global traveler. How well are we defining this though?
Our Market Segments & Buyer Personas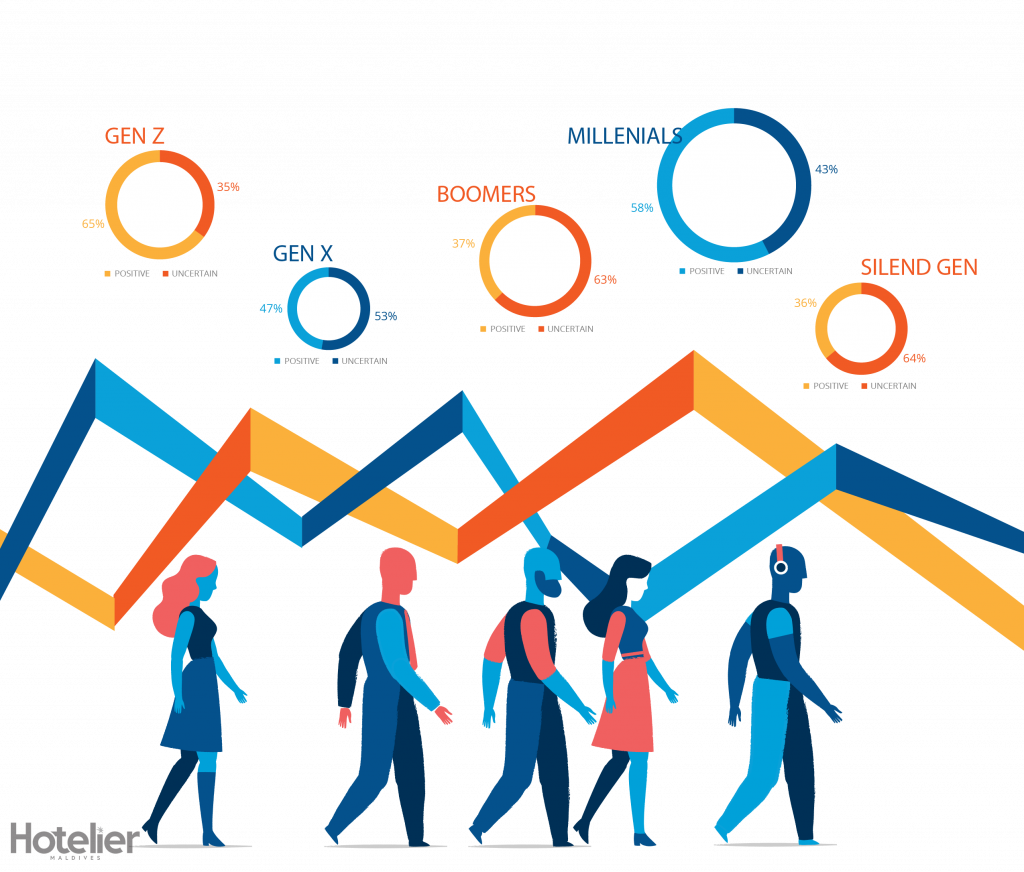 We are no longer just a haven for honeymooners. With a wide diversity of hospitality offerings, the Maldives is also a great option for families as well. Furthermore, with greater accessibility and better suited infrastructure, the destination is also becoming popular to host conferences and retreats for bigger groups. Across all of these segments, variables are immense depending on nationalities and age as well. This is where segmentation and targeted messaging will yield better results with destination marketing, and this is where the magic of data analysis can be fully utilized.
Who are these buyer segments? What are they looking for? What are they interested in, and where are they present on the online space? Data allows you to answer these questions and help you connect and engage with them at a much deeper level.
As per a recent study done by Expedia Group Media Solutions, the younger generations are more positive towards traveling. This is not unexpected really, as the younger generations usually are seen to take greater risks in life than the more mature generations. The differences in mindset can be a good indicator for a DMO or any marketer really to understand how they can segment their marketing communications.
Changing Legacy Markets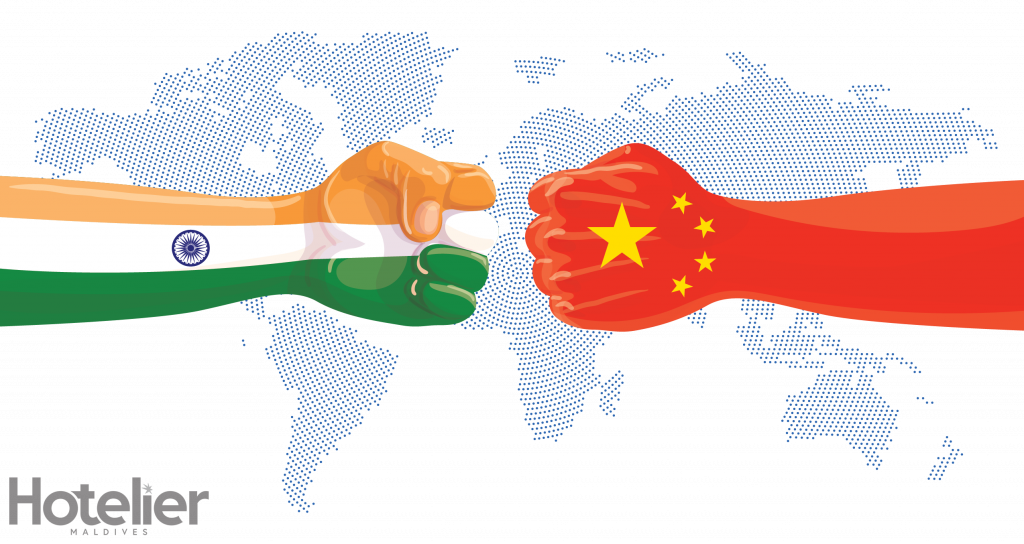 With massive disruptions at a global scale, restrictions and regulations related to the pandemic are causing huge changes to the market composition. How long the changes will be in effect, no one can tell for sure. What we can be sure of is that we need to take a deep dive into all global markets and understand which regions will experience lasting effects, and which markets are bound to make a comeback in the short run. Another thing to consider would be to explore new markets that may be ready to step into the mix. How well do we understand these markets, and how well have we been communicating with them, and how much of a contribution will they make to fill the void?
As some of our primary source markets flatline due to COVID related travel restrictions, it is still necessary to keep a heavy momentum on marketing and promotional activities in these regions. Staying connected as they remain indoors, digital marketing can be utilized in full swing to reach your customers and engage with them. Messaging will of course need to be adapted to fit in with the needs of the customers, at the same time addressing the status of that market. Failing to take all these into account may bring about a negative response, as the promotional activities may seem as insensitive. This is an opportunity to start building trust, confidence and also spark inspiration.
Catering to Evolving Expectations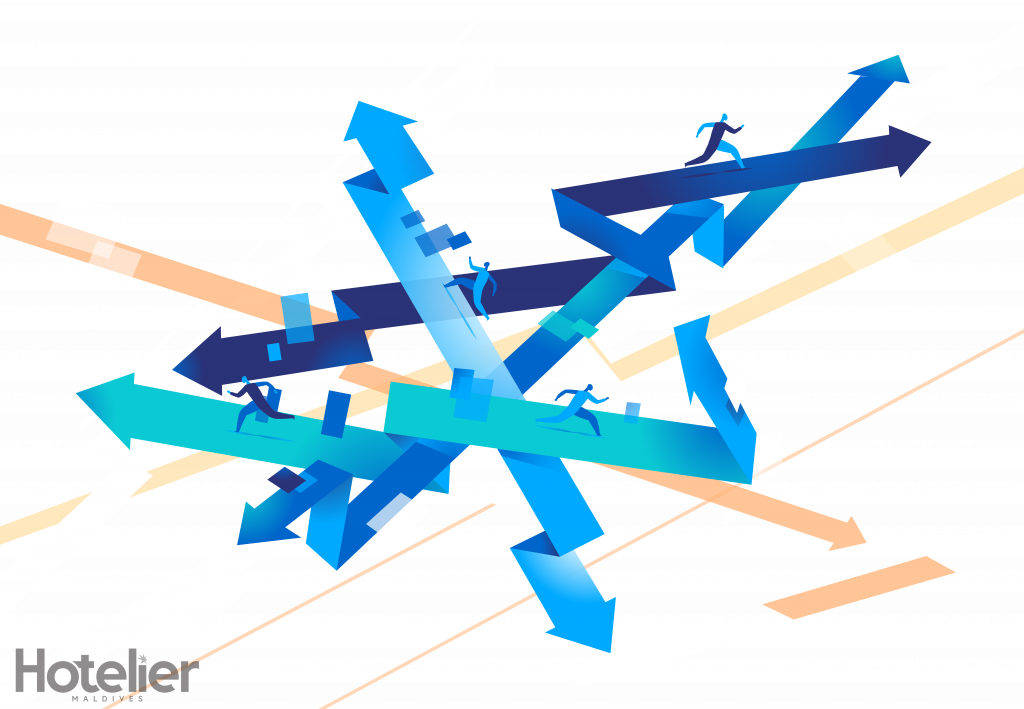 This is a time where the customers themselves are undergoing unprecedented changes. It will be crucial to seek out what the traveler sentiments are and find out what they value through behavior and what they tell you. Data and demand intelligence algorithms will be vital in tailoring messages that are meaningful and effective during this new era of travel.
Today, we are seeing a huge rise in interest towards sustainability like never before. Healthy living and wellness, actions on carbon reduction, environmental sustainability etc. Active measures towards positive impact to the world as a whole will be the way to go in reaching out to the customers of the brave new world we are exploring. Wellness experiences can no longer be an "accent" or secondary offering but will become a central focal point connecting all experiences of a brand or destination.
People are putting their safety first, although they want to take the risk to travel! Even though the risk of the virus is still present, and will be for quite some time, a lot of our communities are now embracing a "zest for life", where the value of things like travel and social connections have become a huge priority. With our geography as an advantage, our naturally isolated atolls with smaller and controlled communities will make a huge impact in attracting the attention of all buyer personas looking for a vacation in the tropics. We will need to weave in these touch points along with the enhanced safety protocols practiced throughout the destination by its entities to our messaging to reassure potential travelers of the safety measures in place.
Strategic Targeting Through Consumer Behaviour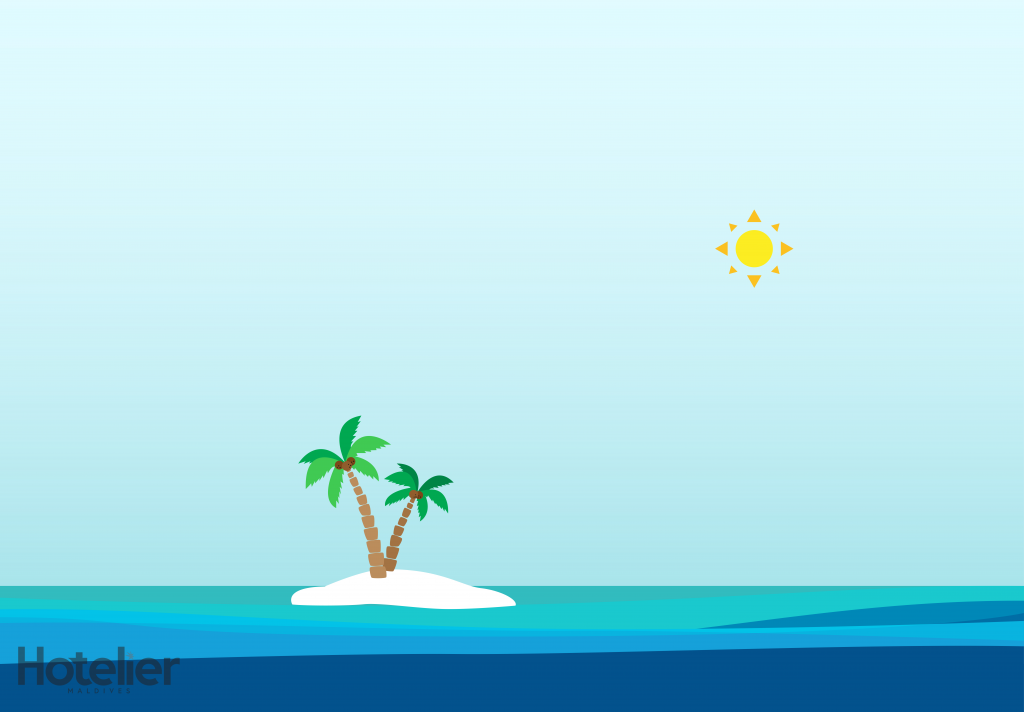 Random marketing is a way of the past. With all the data you need right at your fingertips, you wouldn't want to be wasting dollars on a buyer who does not fit the profile of a potential client for your destination. What is this traveler interested in, is he searching for local hotels in his source destination, or is he looking for a holiday in the Alps? Behavioral targeting allows you to select and target audiences based on their web searches, purchase histories and preferences, whereby allowing your messaging to be aligned within their scopes of interest. By adopting such strategies, you will be able to increase user engagement with your marketing activities, thus creating greater excitement through the marketing experiences.
The key is adaptability, and we will need to act quickly to fully utilize these opportunities effectively in order to get a competitive edge over the rest of the competing destinations. In time, as the world re-opens, all players will once again be present on the battlefield, competing for a bigger chunk of the global travel market. How well you understand and comprehend your consumers, and how quickly you do it and act on it will determine how well you fair amongst the rest. Data and the technology that enables its processing will become more important than ever now and will continue to intensify in the years to come. With the growth of data analytics, destinations can now harness the full power of big data, enabling them to evaluate the destination's services and offerings as well as giving them the insight and intelligence to make more informed strategic decisions that would be crucial for its success in today's volatile and competitive global market space.
Illustrations: Ali Riyaz for Hotelier Maldives / Freepik
_____________________________________________________________
Naufal Naeem is an editorial advisor and contributor to Hotelier Maldives. He is a sales and marketing specialist with a background in hospitality and tourism operations. You can reach him at naufal@hoteliermaldives.com