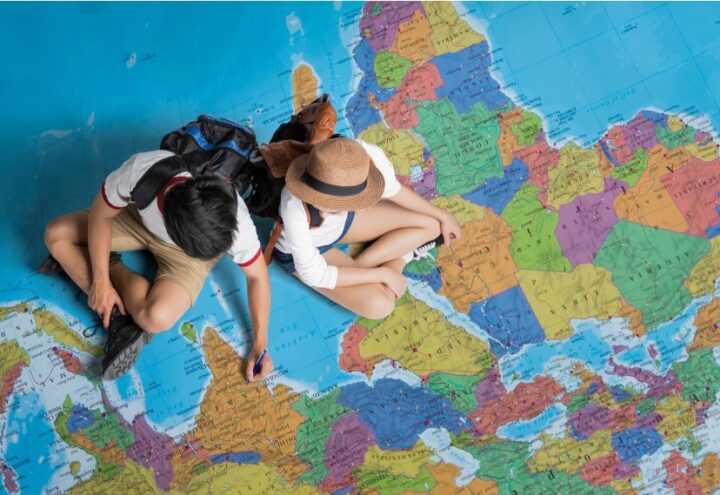 How to get millennials to book your hotel: The five-step plan
So by now, we should all know that millennials represent the largest consumer demographic group in the world today. And more importantly for the hotel sector, they love to travel. For these reasons, it is critical to the success of your hotel management strategy to appeal to the millennial market.
This consumer group is made up of people born between 1981 and 1996, which in 2018 equates to ages from 22 to 37. With the baby boomer cohort retiring and millennial spending power increasing, it will be the latter group that will increasingly drive the success of your hotel over the years to come. So, we have put together top five list of brilliant tactics and tips to get millennials to book your hotel time and again.
1. Optimise your online booking channels
Is your website up to date? Does booking through it take less than a minute? Does your hotel have actively managed social media accounts across a range of platforms (Instagram, Twitter, Facebook, Snapchat)? Do they drive traffic for direct bookings?
If the answer to any of these questions is no, your online booking channels are not optimised, and you are almost certainly losing customers to your rivals. Millennials are the most tech-savvy demographic in history. Frankly, if you don't meet their tech expectations, they will find a hotel that will.
Here's a quick to-do list to make sure your direct bookings are as plentiful as they can be:
Carry out an in-depth assessment of website optimisation for the millennial market and implement the necessary updates. And with 46%of travel booked through a mobile phone or tablet, it absolutely must be enhanced for mobile.
Integrate a booking management system that is designed with Millennials in mind, for a speedy, user-friendly reservation experience. We need to go beyond the basic off the shelf booking engines, with only one small image per room type and one line of text. It is time for a big revamp, and give the IBE a look and feel more matching Tinder or Instagram.
Plan and implement a detailed social media strategy to drive direct millennial traffic to your website. Which platforms should you be on? Are you consistently producing and recycling content that can be shared and liked?
2. Take advantage of their price-savviness
Millennials' spending power is increasing, in particular as many scale the career ladder, but they are generally on the lookout for a good deal when it comes to travel expenses. With their high levels of brand loyalty in mind, your hotel has an opportunity to win repeat millennial custom.
A good starting point is to promote a loyalty programme that rewards millennials with genuinely appealing gifts or discounts. And we are not talking about a system where the need to gather points before they get something. No millennials are all for instant gratification, so give them their discounts and extras right away when they sign-up.
Another important point to keep in mind is that millennials are prepared to spend more for an upgrade to their experience with you, representing up-selling and cross-selling opportunities. You can add to these steps by offering more than just the typical all-inclusive package by including various additional perks for a comprehensive experience package deal. You will find some great tips in our article on 'how hotels should compete with Airbnb'.
3. Target the solo travelling millennials
Unlike previous generations, a large portion of millennials are interested in travelling alone, reportedly up to 37%. When we also take into consideration that the "digital nomad" group – people who work while travelling and staying in different locations around the world – is growing and that freelancers are expected to rise to around 50% of the global workforce by 2030, the need to appeal to the solo guest market is evident.
You can win solo traveller business by designing individual guest packages. This might include perks, such as a personalised spa and leisure offering, a communal area to get to know other solo travellers, and leveraging unique points about your hotels, such as its unique location, history or the local cuisine.
Your marketing, customer service and sales processes should also be tailored to individual travellers too, including website landing pages, and social media and email marketing strategies. For example, create a Digital Nomad landing page, where you outline specifically what you offer them, giving some extra perks. Package it up with an e-bike to explore the island or an airport pick-up.
4. Focus on the after-sales service and cultivate a strong client relationship
Millennials want to share their experience of their stay in your hotel, and with the massive reach of Instagram, Twitter and other social media platforms, not to mention hotel review websites, it is critical to not only make a good first impression on your millennial guests but to actively invest in and cultivate a strong relationship.
What does this mean exactly? To begin with, you must be receptive to feedback, whether good or bad. This will arrive through any of a number of online channels, so you need to be ready to respond as professionally to complaints as you do to glowing reviews (some tips on how to here).
The hotel that successfully appeals to millennials does this through efficient communication via social networks, their own internal communication channels, through online travel agencies (OTAs) and review websites. And to maintain direct communication and promote repeat stays, a sophisticated email marketing strategy is essential. We have implemented a guest WhatsApp concierge service in many hotels. This way guests can be in touch with the reception constantly and ask to advise on what is going on in town or get help with restaurant reservations 24/7.
In our experience, really making an intense effort of talking frequently with our guests during their stay, and sending a sincere personal post-stay thank you message, drives up review scores magically. Don't wait behind the reception desk for them to come to you, go out and meet them in the lounge or breakfast room and create a bond. Show them you care and are interested in their personal stories, and they will pay back the love!
5. Make your hotel instagrammable and experiential
Instagram is the visual social network of choice for millennials. Put simply, it allows its users to post beautiful images and share it far and wide with the assistance of up to 30 hashtags, the Instagram Stories feature, and of course, its image filter selection. Making your hotel fit for Instagram purpose allows you to essentially get word-of-mouth marketing on a mass scale for free, as millennials will happily share photos of your hotel for you. And if it is truly instagrammable, you can bet that your millennial guests will sing your praises too.
Really, your hotel needs to be designed for the millennial guest. If not, it is probably time for a decor update. But before you go about overhauling your hotel to appeal to this group, it is worth paying close attention to their penchant for unique and unforgettable travel experiences. The days of hotel concepts across your city and possibly even country being more or less the same are probably on their way out because new hotel concepts are increasingly driven by the unique experience that they can offer to millennials.
A great example here is the Katikies in Santorini, Greece. Besides that, they have an amazing location with stunning views, they go out of their way to be instagrammable. They spend US$29.392 a year on paint. They have a full-time painter on their team and patch up every day to stay picture perfect. (check the article). Also, check out a positioning strategy article I wrote earlier titled 'give the selfie shooters what they want'.
Put simply, what can your hotel offer millennials that no other can? How can it differentiate the experience it offers its millennial guests? Experiential hotels take their inspiration from the unique culture of their city, region or country; from an immersive hotel experience that they offer; or basing their concept on activities that their specific location offers, such as, for example, water sports at the nearby river rapids.
Wrapping up
Millennials are arguably the most demanding consumer group in history. They want more, and they want to pay less for it. And whether good or bad, they are very likely to leave feedback on one or more online channels about their stay at your hotel. On the flip side though, if you nail your hotel management strategy for this demographic, you will reap the rewards of attracting and keeping a highly brand-loyal consumer group that is only going to grow in prominence, and that as a bonus is very receptive to up-selling and cross-selling initiatives.
While millennials necessitate a more intricate business model, the rewards for successfully executing one for your hotel can be exponential. My advice would be to create a task force and make it part of your annual strategy plan, and during your monthly management meetings, add a time where you discuss what you are doing specifically to attract and serve millennials better. It needs to be a constant focus.Patrick Landman is the CEO of Xotels, a game-changing hotel management company, since 2006. With their proven methodology in hospitality strategies and operations, they have built up a portfolio of over 75 properties, including boutique hotels, modern budget hotels and resorts. They turn around hotel performance by breaking with the status quo. If you need help with your hotel, they provide hotel management/owner representation services and revenue management consulting. Visit xotels.com for more information.