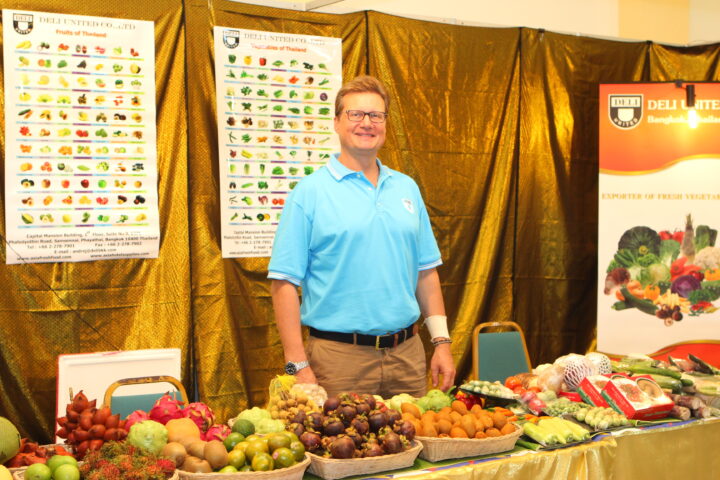 Deli United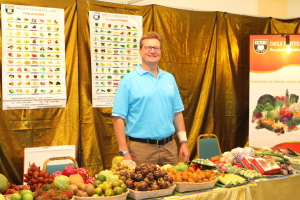 At the Hotel Asia Exhibition 2014, which took place during last September, Hotelier Maldives met with Mr.Andrej Wicke, the Executive Director of Deli United, a German majority owned company, based in Bangkok, Thailand. DELI UNITED  has been involved in the resort supply business since its establishment in 2010. "DELI UNITED supplies  A-Grade quality fresh fruits and vegetables from Thailand along with a wide array of resort equipment of all kinds. These include decorative items, sports facilities, bedding linen& towelling,, bathroom amenities and many F&B accessories", explained Mr. Wicke.
DELI United with Managing Director, Ms. Jaruwan Leocharoensirichai and experienced employees currently supplies to around twenty five Resorts in the Maldives and this was the fourth time that the supplier was participating in the Hotel Asia Exhibition. "DELI UNITED  gladly participates every year at HOTEL ASIA  with the main objectives of promoting our products, and meet with our esteemed existing clients in the Maldives and also the potential new ones", said Mr. Wicke.
Since most of the products supplied by DELI UNITED are from Thailand, the company has daily air freights using Singapore Airlines that transport goods from Bangkok to Male'. "Thailand is a good sourcing market for Maldives with very reasonable prices and high standard quality products. Within the past 10 years, Thailand has become a strong trade and investment partner for the Maldives and Trade relations are increasing between Maldives and Thailand", said Mr. Wicke. "We have also been newly appointed as the sole agent for Sabatino fine truffle products in the Maldives", he added while explaining the newer range of products that DELI UNITED supplied.
According to Mr. Wicke, DELI UNITED's main market is the Maldives and himself having lived and worked here for twenty years, he understands the high level of quality required by his customers in the country. "We want to be a reliable and consistent partner, providing good quality and prompt services, , particularly that which would benefit the Maldives as one of the leading nations worldwide in tourism", he said.
Two weeks before the Hotel Asia Exhibition, Mr. Wicke explained that another Trade Exhibition was held the Maldives; Hotel Supplies Expo Maldives 2014. According to him, he would face some difficulties due to the short gap between the two exhibitions, since the displayed products had to be transported back and forth in a short period of time. "As an exhibitor, we would prefer that if two trade exhibitions will take place in the Maldives in the future , one of them would be held between April and June and the second one to be held in September or October", he said.