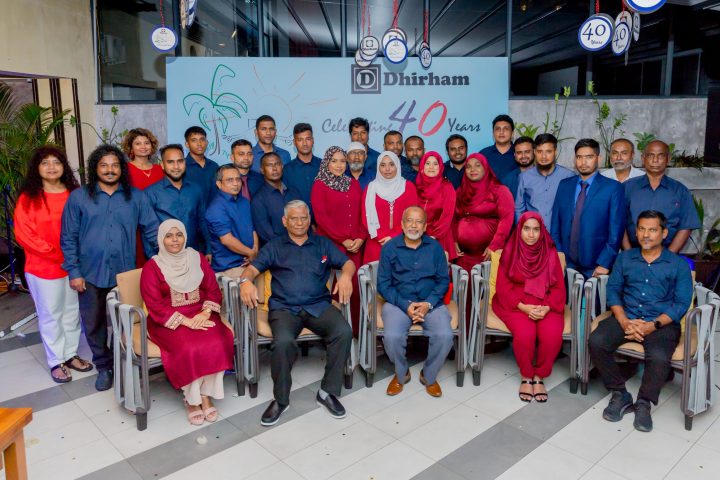 Dhirham Travels and Chandling Celebrates 40th Anniversary
Dhirham Travels and Chandling Co. Pvt. Ltd. celebrated its 40th anniversary with a celebratory dinner on March 3, 2023 at Solite Restaurant in Malé. Awards were presented to valued employees and customers. A lively boduberu performance followed the award ceremony.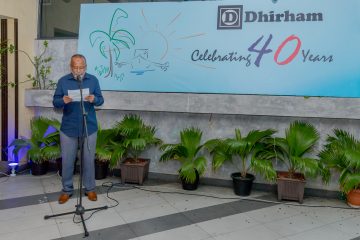 Featured Image: Hussain Latheef, Managing Director of Dhirham
Dhirham celebrated 40 years of serving the Maldives tourism industry. The company has been primarily involved in the supply of goods to resorts, construction of resorts, customs clearance, visa services, and hotel management. Dhirham was established in 1983 and their custom broker wing, Dhirham Clearing and Forwarding was established in 2012.