Top Hospitality Hires of the Month
Amir Badr, Resident Manager, Hideaway Beach Resort & Spa
Lily Hotels has appointed Amir Badr as the resident manager of Hideaway Beach Resort & Spa and its new elevated luxury collection, The Signature Collection by Hideaway in the Maldives.
Amir comes with a diverse background within the hospitality industry with a career in the industry in locations such as Malaysia, Australia, Oman, and Thailand. He joins the operations team at the resort with over twelve years of experience in hotel management. With a solid educational base formed in renowned hospitality schools such as Les Roches and experience earned by the challenge of being a founder/managing director of a hospitality management firm based in Thailand, and by working with renowned brands such as Six Senses in the past, he brings a well-rounded leadership ability to the local owner-operator in a very challenging and epoch time of the organisation and the industry as whole.
Nitthiya Nathan, Executive Sous Chef, Noku Maldives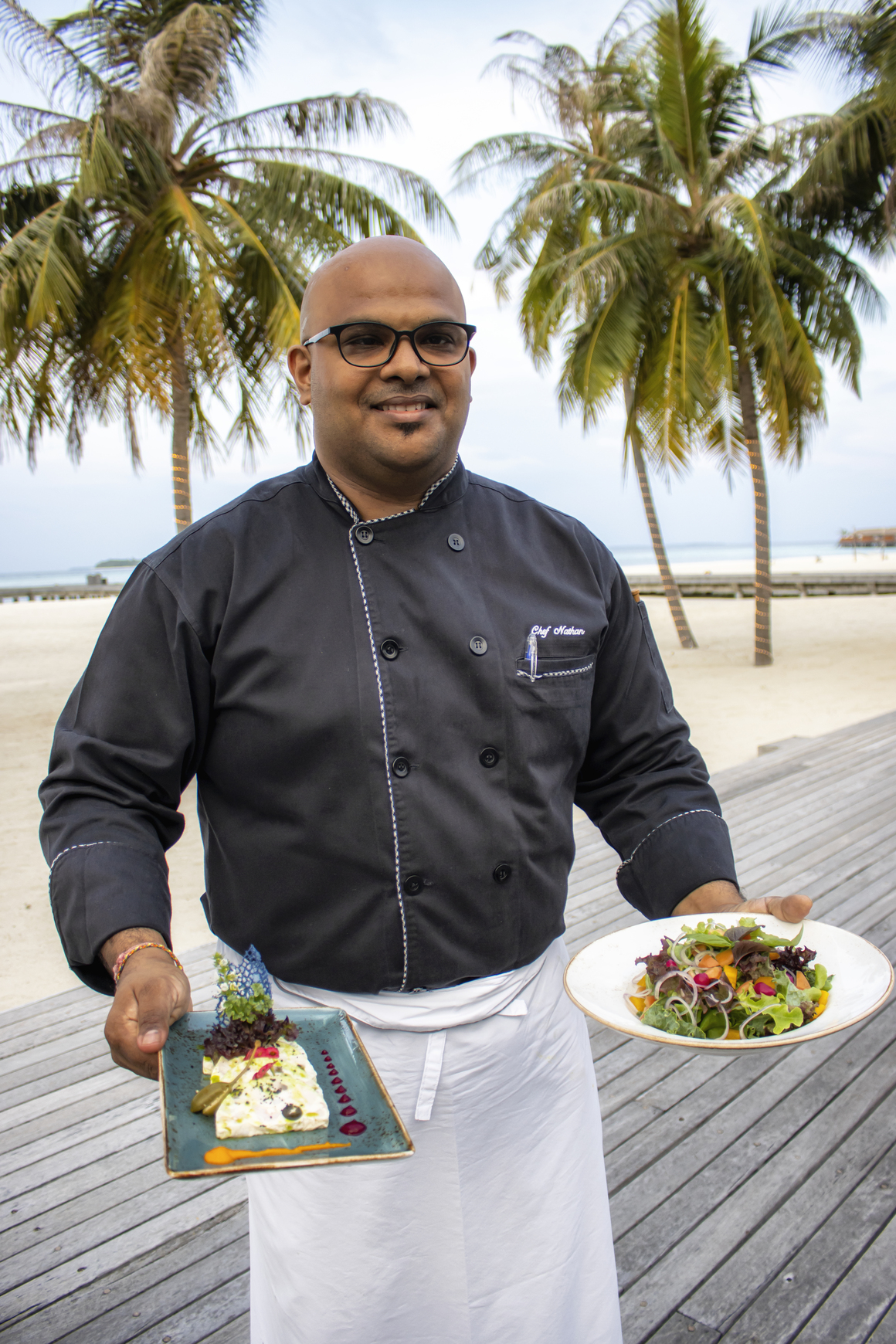 Noku Maldives has appointed Nitthiya Nathan as the resort's new executive sous chef. Chef Nathan boasts experience working with properties in Singapore, Seychelles, Malaysia and more. His love for Italian cuisines formed while working at an Italian & French restaurant at Sunway Lagoon resort. He then worked at Plaza Market Café at Raffles The Plaza which is known for its Peranakan cuisine. Chef Nathan climbed the ranks in the culinary world and in 2015 he was appointed the Assistant Head Chef of Capri by Fraser in Singapore. In 2021, Chef Nathan packed his bags and departed for Seychelles where he showcased the amazing cuisine from Malaysia and Singapore to the international and local guests at Trader Vics in The Story Hotel which ranked Top 10 in TripAdvisor's list of restaurants in Mahe.
Parag Kathuria, Director of Marketing and Sales, Baglioni Resort
Baglioni Resort has hired Parag Kathuria as director of sales and marketing. Parag brings in over six years of experience in operation and twenty years in Sales and Marketing in the Maldives, Sri Lanka and India working in large city hotels, boutique hotels and luxury resorts.
Mohamed Shareef, Director of Residential Life, Villa Hotels and Resorts
Mohamed Shareef has been promoted to director of residential life at Villa Hotels and Resorts. Starting as a Housekeeping Supervisor in the first resort to be established in the Maldives, he rose through the ranks over the years with countless transfers, including Fesdu Island Resort and W Maldives, to executive housekeeper of Royal Island Resort and Spa in 2006. After 15-years of steadfast and commendable services, in June 2021, Shareef moved to Paradise Island Resort and Spa, where he also served as the executive housekeeper. As the director of residential life, Shareef will work to overhaul the residential living standards and implement programmatic opportunities that connect with a higher standard of residential living at Villa Hotels and Resorts.