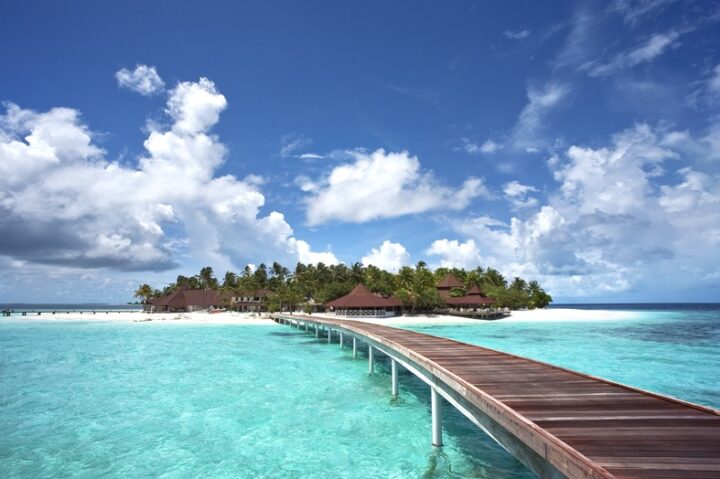 Dr Charles Anderson hosts presentations on marine conservation at Diamonds Resorts Maldives
Diamonds Resorts Maldives has welcomed Dr Charles Anderson to host presentations on whales and dolphins of the Maldives. Dr Anderson was welcomed for evenings at Diamonds Thudufushi Beach & Water Villas and Diamonds Athuruga Beach & Water Villas as part of the hotel operators' initiatives to increase awareness on environmental issues.
Diamonds Resorts Maldives understand the importance of the marine life that surrounds the islands and is proud to have many initiatives in place to help the environment, according to the hotel operator. The resorts produce their own water in glass bottles to minimise the use of plastic bottles on the islands, amongst other things.Both resorts also have resident marine biologists on site to provide information during excursions and deliver weekly marine biology presentations to their guests, as well as a long time partnership with the University of Milano – Bicocca to conduct research on the marine life.
Dr Anderson is a UK-trained marine biologist living in the Maldives since 1983.Author of the book "Reef Fishes of the Maldives", Dr Anderson has conducted extensive research on Maldivian fishery over the years and also has research interests in cetaceans, sharks, seabirds, and insects.
Dr Anderson operates the "Whale and Dolphin Company" in the Indian Ocean. He is a foremost authority on both the whales, dolphins and the fishes in the Maldives, and a pioneer of whale and dolphin watching in the region. In 1995, he was awarded the "President of Maldives Award for Service to Fisheries".
Guests at both resorts were delighted to have the chance to learn from such an expert during this special event, according to Diamonds Resorts Maldives. To learn more about the sustainability initiatives run at Diamonds Resorts Maldives, please visit diamondsresorts.com.