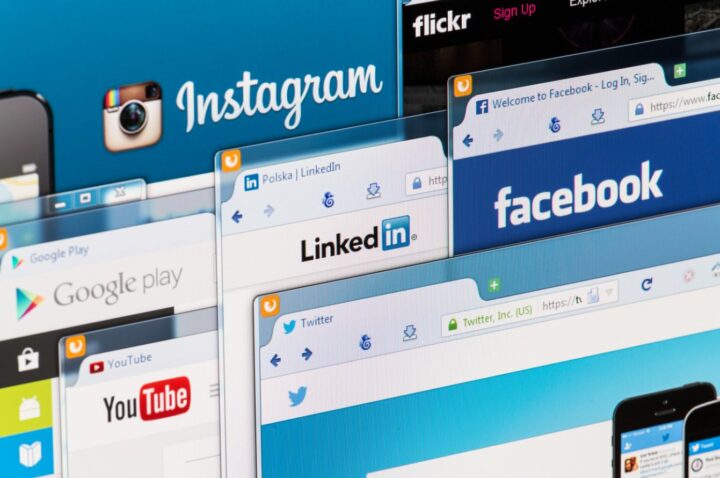 Digital media trends for travel and tourism 2018
Connectivity, messaging, fast communication. Today, the key to digital success for brands operating in travel and tourism is all about engagement. But in this ever-changing digital ecosystem where what goes down today is forgotten tomorrow, how do brands stay afloat? Let's take a look at the digital media trends for travel and tourism this year:
Brand digital strategy goes video
Hotels and resorts are changing the way they share their brand by putting video content forward. Short and powerful videos are preferred over longer productions, says 85% of the people, according to HubSpot, generating higher brand engagement and reactions on the social platforms.
It's not a coincidence, in fact, that the latest algorithm update (Facebook – January 2018) announced that content generating most reactions, shares, and comments will lead the way on the audience's News Feed.
What's the takeaway? Brands that have secured marketing budget dedicated not only to the production of compelling videos but also to a supporting Ads' campaign are probably on the right track. The secret? Make it a series.
Influencers' marketing is the word
During 2018, the total number of social media users is expected to cross the staggering amount of 2.5 billion. Across the 'new professions' arising from this digital ocean of opportunities is the role of the 'influencer', now officially considered a full-time job.But why do consumers now turn to their peers for guidance? Recent studies have shown that today's consumers have increasingly lost trust in mega brands, authorities, and institutions, changing the way they source suggestions and recommendations turning to their counterparts rather than looking up.Old-school celebrities aside, among those who can keep up with the rapid evolution of social media, are brands and tourism destinations who have made 'Influencers' marketing' a key point of their digital strategy.
Transparency in marketing partnerships
Recognising the ever-growing business potentials of social media platforms, hotels and resorts have rapidly entered into paid partnerships with influencers to position their brand and increase their reach.
Needless to say, Instagram and Facebook moved even faster in identifying the loop and regulated those partnerships with the introduction of the Branded Content tools. Now, consumers' feeds showcase a more transparent branded content with the aim of increasing audience's trust and brand loyalty.
Leveraging on user-generated content
Picture-perfect destinations like the Maldives are an easy catch for social media users, offering endless opportunities to generate stunning visuals that are then promptly shared online.
The #DoitFortheGram trend turned User-Generated Content (UGC) into a way to promote or re-sell experiences and destinations. Exploiting the social media consumers' ever-growing need for recognition, brands are now welcoming user-generated content on their platforms to increase engagement, loyalty and ultimately driving sales.
Use of chatbots
If you haven't yet considered integrating Artificial Intelligence (AI) to your chat services, you are missing out. Hotels and resorts around the world are successfully implementing ChatBots as an effective tool to improve their services and retain customers.How does it work? A combination of AI and human service support, a ChatBot provides assistance when a potential customer is browsing through your website, instant response when an inquiry is received and enables brands to gather specific intelligence on their consumers' behaviour, therefore, anticipating their needs in the future.
Journey to sustainable tourism
In the wild global discussion on climate change, tourism now counts for more than 8% of the world's gas emissions increasing four times more than what estimated between only 2009 and 2013. For remote island destinations, such as the ones in the Indian Ocean and beyond, tourism plays a key role for the national economy, putting those countries ahead of many other counterparts in terms of carbon footprint.
Hotels and resorts have long recognised the importance of having a CSR policy but 2018 sees an increasing amount of consumers voicing whether these policies are actually effective and if the brands are living up to their promises. Sustainable tourism key to success is made of small gestures, starting from how hoteliers are using locally sourced materials or, for example, limiting or even ending the use of plastic within the hotel premises. Today's customers are aware of their responsibilities and value those brands that help them along their journey toward a greener future.
While digital awareness remains imperative for travel and tourism, content quality rules the ecosystem. With some brands already leading the way, it will be interesting to see how hotels and resorts in the Maldives will leverage on Artificial Intelligence and Virtual Reality in the coming months to stay ahead of the game. Will this ultimately affect the guest experience? Food for thoughts until the next time.PR and digital marketing specialist Dolores Semeraro worked extensively across China and was most recently based in the Maldives for six years; she specialises in digital media and creative communications for travel and tourism with extensive knowledge of Chinese digital media platforms (Weibo, Youku and Wechat). Being fluent in the Chinese language, she is a business facilitator on Chinese protocols, culture, and behavioural patterns.