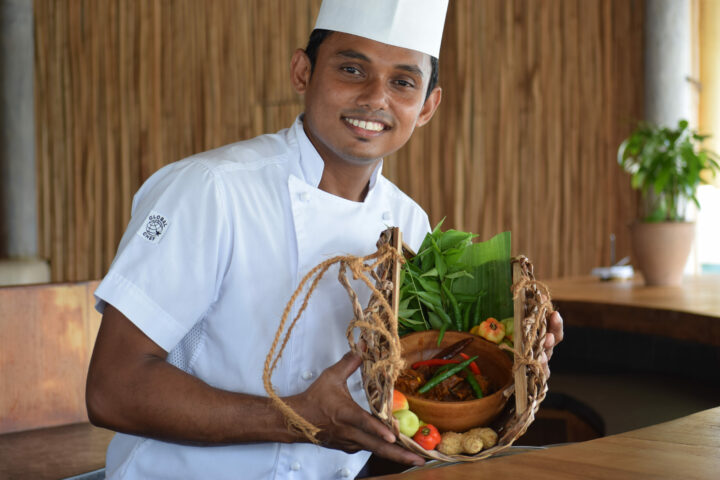 Discover Laamu Atoll with Six Senses
Six Senses Laamu has introduced a special program for guests to further explore the wonders of Laamu Atoll and to also experience as much of the natural environment of the island, with the launch of the Discover Laamu package.
A new generation of adventurous travelers is seeking to travel more and at the same time to learn more, to experience more and to discover more of their chosen destination. Discover Laamu provides a range of both off-island and on-island experiences which take guests on a journey through the traditional flavors and locales of the atoll and offers the chance to explore its untouched nature, colorful reefs and unique settings.
In addition to the adventure aspect, Six Senses Laamu recommends a list of wellness and conservation activities for guests to choose from, based on the length of their stay and specifics they wish to experience.
The Discover Laamu Package (four nights) includes: Two-hour Laamu Atoll Discovery Boat/snorkeling tour, visit to a local island to experience the Maldivian way of life and a Maldivian cooking class to discover the traditional cuisine of the Maldives
The seven night Discover Laamu Package includes: full day deserted island escape with picnic lunch, sunset dolphin cruise, sunset cocktails on private sandbank and private cinema under the stars movie screening.
The four-night package also includes the choice of one of the following activity while the seven-night package includes the choice of two of the following activities:
Guided snorkelling tour with the resort's marine biologists
Aerial yoga class
Meditation under the Stars guided session
Laamu Chaalu Moonu Workshop at Six Senses Spa Laamu where guests learn how to make a facial mask from simple everyday ingredients
Manta Ray Identification Crash Course
Discovery tour of the Earth Lab
With this handpicked selection of crafted experiences suitable for travelers of all ages, Six Senses Laamu wishes to satisfy the curious spirit of the younger explorers as well. The Discover Laamu package is a great way to approach adventure, wellness, the local community and sustainability while expanding upon the relaxed resort lifestyle.