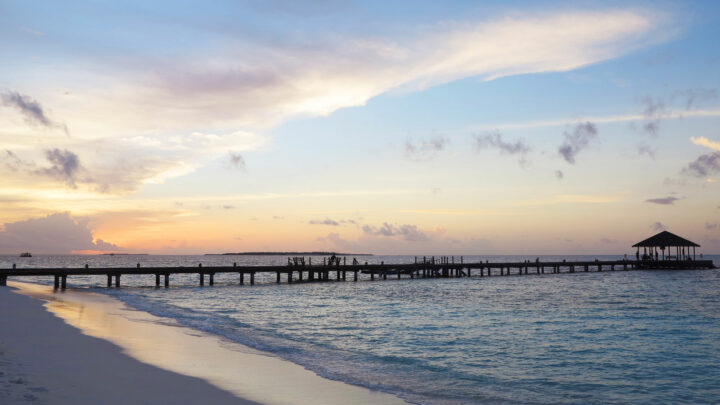 Emerging Destinations: Raa Atoll
The first tourism development master plan's vision was for the Male' region to be the sole gateway and hub for tourism, but just for a short period. This was to be followed by the establishment of hubs in the north and south.
It did not happen. The fourth tourism master plan says this was due to development being led by the private sector which, governed by pragmatism, sought to develop around existing infrastructure.
Perhaps reflecting this, Raa Atoll remained largely ignored for the greater part of tourism's three decades. It only began in earnest in that atoll at the start of the new millennium with the opening of Adaaran Select Meedhupparu. This development owes much to the introduction of seaplanes in the early 90s, which allowed resorts to proliferate beyond the Male' atoll region.
Currently the atoll has three properties: Loama Resort Maldives at Maamigili, Meedhupparu and Furaveri. Several more are marked for development including city and transit hotels and a yacht marina.
Raa Atoll presents certain opportunities as well as challenges. Suresh Dissanayake, Corporate General Manager at Adaaran Resorts, says diving is among the atoll's chief attractions, with a number of excellent, underexploited dive sites in the vicinity.
However, he is concerned over how the atoll's resources will be managed and highlights the need for a sustainable approach towards the exploitation of the atoll's natural endowments.
Other challenges include environmental issues such as erosion and coral bleaching. Having a skilled local workforce ready for deployment when the new properties commence operations remain an economic concern.
Logistics: seaplanes versus domestic flights
With a number of properties in the pipeline for development in Raa Atoll, logistics remain the biggest challenge faced by hoteliers in the area. At present, the biggest resort, Adaaran Select Meedhupparu and its twin property Adaaran Prestige Water Villas transfer guests on chartered sea planes via Trans Maldivian Airways, averaging six flights daily to and from Meedhupparu. Raa Atoll's newest property Furaveri Island Resort and Spa also transfers its guests via seaplane on two scheduled flights a day.
Despite Raa Atoll having a domestic airport at Ifuru, none of the existing properties use the airport as their main mode of transportation. Mohamed Jinan, Front Office Manager at Adaaran Select Meedhupparu explains that the long travel time and the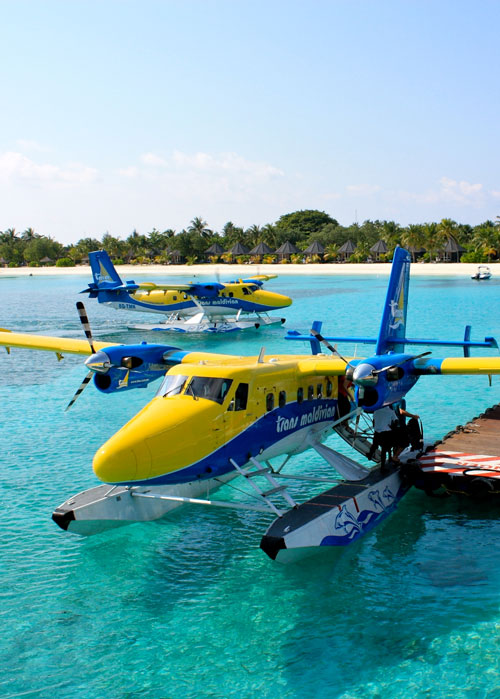 infrequent flights to Ifuru is not conducive for guest transfers via domestic flights. "We conducted a feasibility study to analyse the costs of seaplane vs. domestic flights from Ifuru," he said. "It is far more convenient and economical for us to rely on seaplanes."
Waheed, Front Office Manager at Furaveri Island Resort and Spa noted that they rarely use the airport at Ifuru, and that the scheduled seaplane flights to Furaveri is more than sufficient for their logistical needs.
Both properties use seaplanes as their primary mode of transfer, but beyond seaplane operating hours, they rely on domestic flights via Dharavandhoo Airport in Baa Atoll. Dharavandhoo enjoys a significantly greater frequency of flights in comparison with Ifuru. Also, since Dharavandhoo and Ifuru are equidistant from the two properties, the former is a better choice with regard to domestic transfers.
Three new properties are set to open in the vicinity of Furaveri and Meedhupparu. The planned airport in Fainu, which is in proximity to those resorts, will present a more cost effective solution to the issue of transfers. Opening an airport on Fainu has been on the table for years now, and the properties hope that this comes into fruition as it would catalyse a tourism boom in the atoll.
Natural Endowments: the joyous underwater
Raa Atoll's unique topographical and geographical features make it rich and diverse in marine life. The outer ridge of the atoll is deep while the inner islands are on shallower plateaus, making conditions uniquely favourable for the proliferation of corals and fish. The western ridge of the atoll also lies close to one of the best deep water fishing sites in Maldives and makes the atoll an excellent place to see both reef and pelagic fish.
Theo Chris, Base Leader at Dive Point Meedhupparu said that the atoll's manta ray population was flourishing so guests have the opportunity to witness them all year-round. Ahmed Mujthaba, Dive Instructor at Dive Club Furaveri, also noted that the fish populations are thriving in the atoll and observed that the house reefs of the islands themselves, especially Furaveri's, are some of the finest, most accessible dive sites in the area.
Existing properties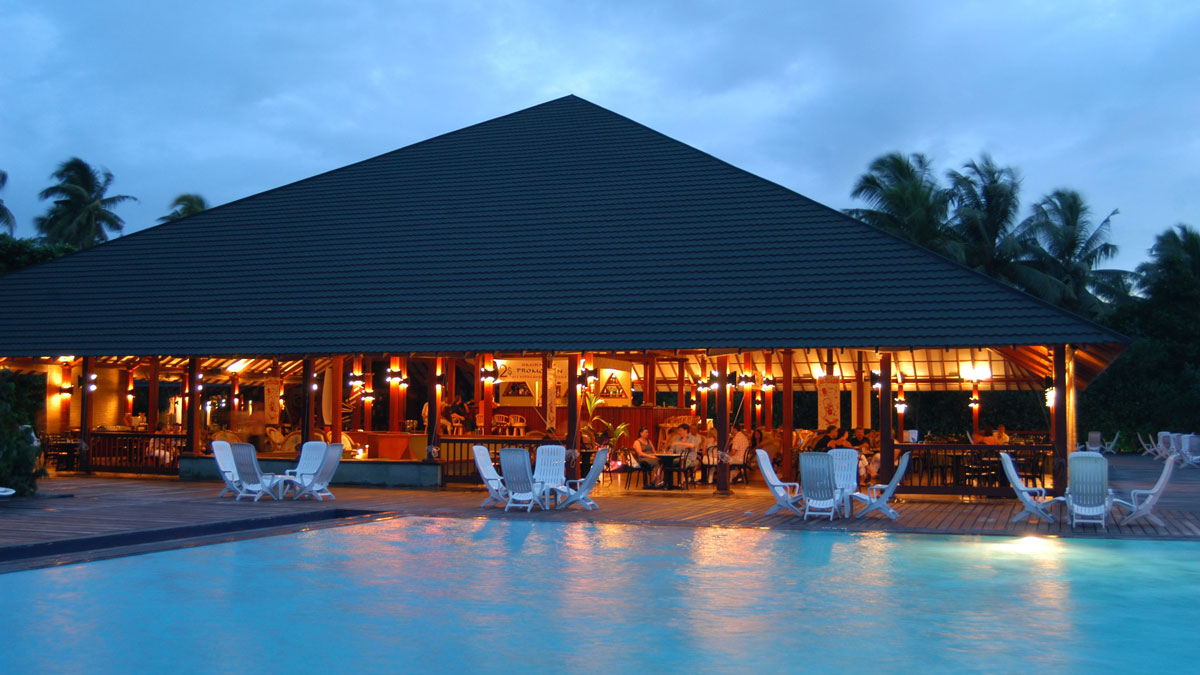 Adaaran Meedhupparu
Meedhupparu is Raa Atoll's first and oldest resort, having commenced operations in 2000. Initially setting out with 215 villas, the resort expanded in 2005, adding 20 water villas to its portfolio. These villas depart from the rest of the resort's four-star concept and are more luxurious; they're serviced by their own reception, pool and restaurant. Called Adaaran Prestige Water Villas, they're operated as a separate property; it's a resort within a resort.
Popular activities for guests are snorkeling, diving, watersports and excursions. The latter includes visits to the nearby inhabited island of Meedhoo, dolphin cruises and fishing trips.
Meedhupparu's holding company, Cowrie Investments, is in the midst of developing another property in the same atoll. Having two properties will greatly increase brand's presence in the region and strengthen an already formidable establishment's influence over the atoll.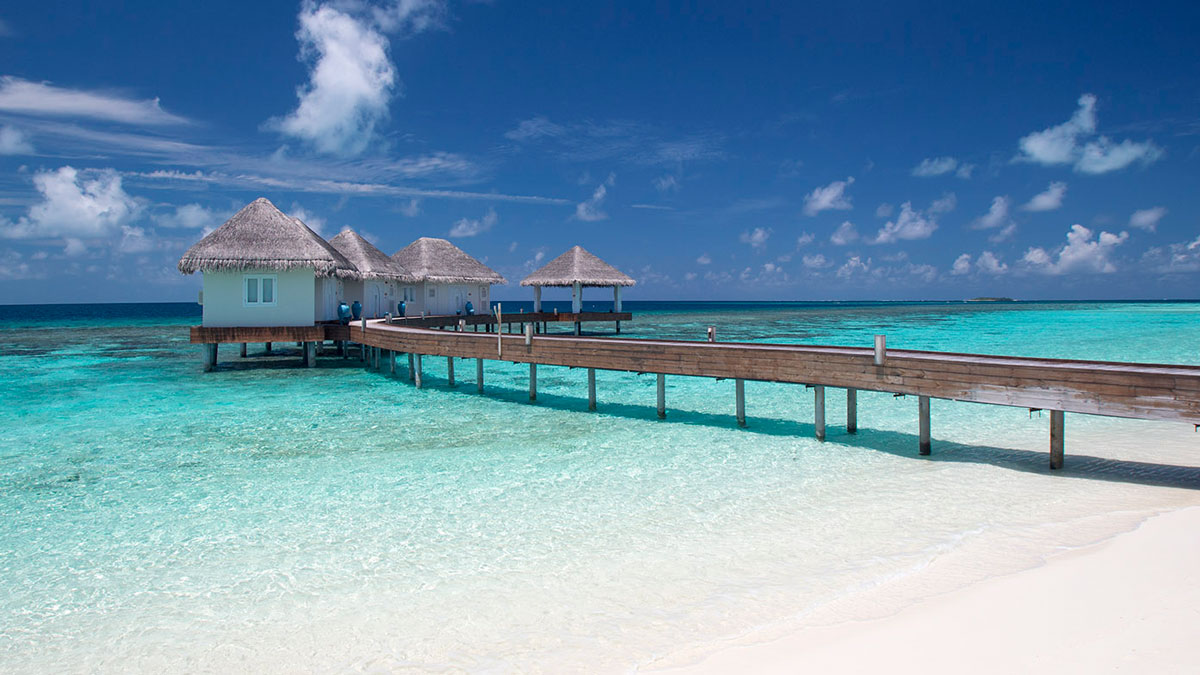 Loama Resort Maldives at Maamigili
This resort was the second property to be opened in Raa Atoll, more than a decade after Meedhupparu was established.
It's a luxury resort with a different concept; Loama is the first and as yet only resort to house a museum that showcases the unique cultural heritage of the Maldives.
The museum exhibits artefacts of different periods, spanning from Maldivian antiquity to the British colonial period. The resort also has an art gallery that exhibits works of contemporary Maldivian artists.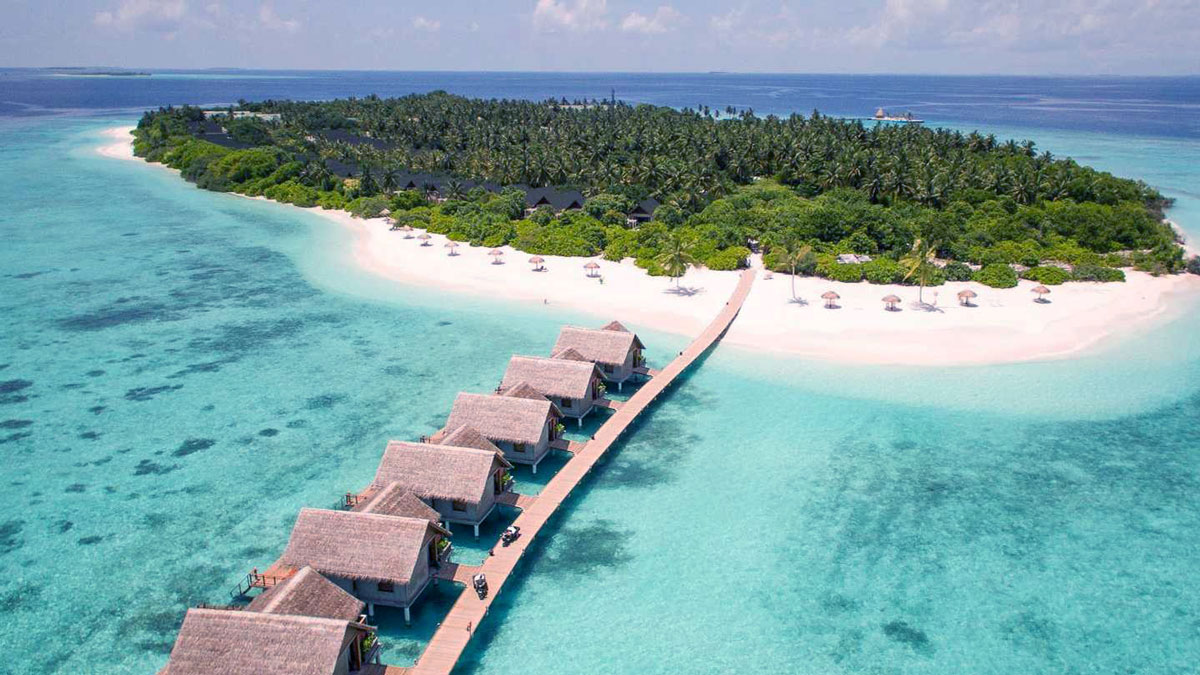 Furaveri Island Resort and Spa
Furaveri opened in January this year, and is serviced by seaplane from Ibrahim Nasir International Airport, and to a lesser degree by Dharavandhoo's domestic airport.
Its accommodation currently features beach, garden and water villas, with additional categories, including pool villas, forthcoming in the next few weeks.
Furaveri offers a markedly high degree of luxury and comfort. A highlight of the resort is its Himeyn Spa, a lushly landscaped oasis of serenity, that primarily focusses on Asian therapies. The spa is also in development with more rooms to be added and a new menu with a signature treatment is in the offing.
This new resort's performance is already noteworthy; it has an impressive Tripadvisor record and has also received an Expedia Rising Star award in the few months since its opening.
Towards a sustainable future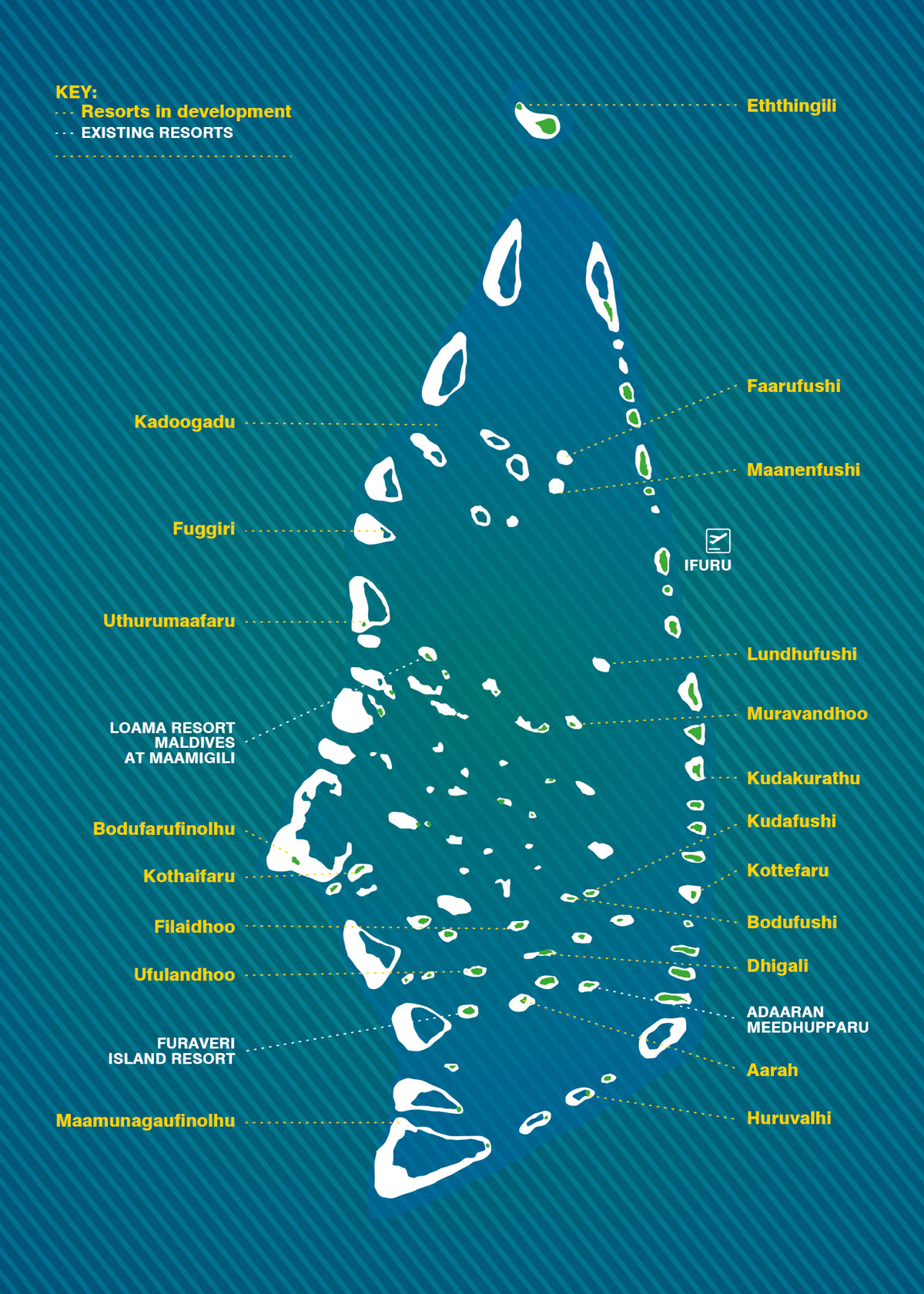 Almost 30 islands have been leased for development in Raa Atoll. Upon completion, tourist resorts will outnumber inhabited islands to a significant degree. Other things being equal, the atoll is destined to become a tourist hotspot in the coming years.
This can have spinoff effects on the atoll's economy, leading to greater economic well-being for its denizens through direct employment and the creation of auxiliary industries. However, a comprehensive plan for resource management is needed for the sustainable exploitation of the atoll's natural and human resources. Its beautiful, sensitive ecosystem must be preserved and adverse effects of human activity mitigated to ensure the longevity of the atoll's environmental resources. The future of tourism in the atoll rests on this.