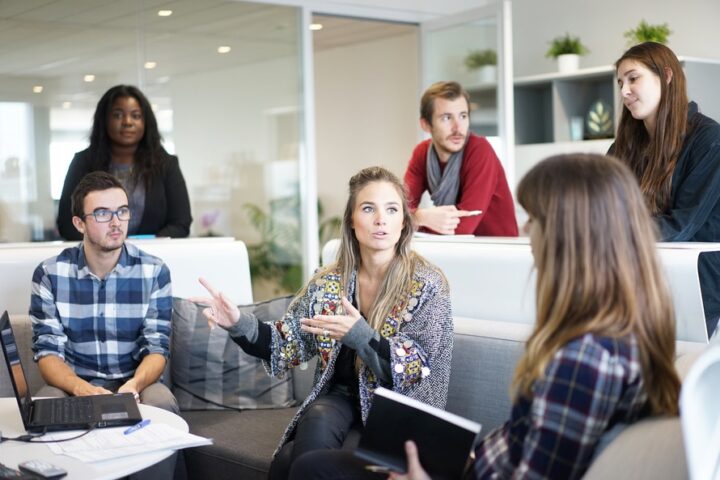 Engaging the Millennial Generation: Opportunities and Challenges
The Millennial Generation, also known as 'Generation Y', consists of individuals born between 1982 and 2000, who continue to enter the global workplace with mind and skillsets which differ from those of the other workforce generations, inadvertently posing Human Resource opportunities and challenges for employers world-wide.
By 2025, the Millennial Human Resource component will comprise over 75% of the world's workforce and as such it is essential to understand their specific perceptions and expectations. The Millennials signify the talent generation of the future and with the current highly competitive recruitment environment; focus on their needs must form a critical aspect of any proactive, strategic Human Resource Development Plan.
Today's graduates desire interpersonal employment contracts with their employers, compared with the older-style transactional contracts, where loyalty was 'traded' for reward. Current graduates want to truly respect and trust their organisation, its vision and operational practices. The Millennial Generation aims to work with employers and not for them.
Paula Bell (Training and Development Manager at Crown and Champa Resorts) highlights that the Millennials "are more confident to speak their minds and offer ideas more openly" than some of the other workforce generations.
Various studies, for example the 'Deloitte Millennial Survey of 2016', have highlighted several fundamental strengths of the Millennials – inclusive of cultural acceptance and technological know-how, valuable mindset and skillset resources within the Maldivian multi-cultural environment.
Millennials gravitate towards a flexible work schedule and job position, with their over-riding objective being the achievement of a positive work-life balance.
They are motivated by regular, consistent feedback from their Managers and Supervisors and openly seek knowledge from their older work colleagues. Interacting with a Supervisor they respect and can learn from, is viewed as a vital attribute of the employment environment.
The Millennial Generation are team-orientated and prefer to utilise the strengths of the team in order to achieve goals, as opposed to working individually.
Of importance to these employees are traditional employment benefits, with salary and health insurance ranking the highest, followed by opportunities for career advancement and more stimulating job content. (This is a smiliarity shared with other generations of employees).
The majority of the Millennials who have been researched indicated that career mobility was a key element of their employment and as such anticipated moving from job to job and industry sectors within periods of 3 years.
Research has not proven conclusively whether this Generation possesses a sense of privilege / entitlement within the workplace or not.
Vaibhav Garg (Cluster Director of Talent and Culture at Mercure Kooddoo and Pullman Maamutaa Maldives) notes "there are a lot of negative feelings and apprehensions about this young generation and the impacts they are having on companies", emphasising that Human Resource specialists should consider how their organisation plans to "embrace, manage, promote and retain, these new, highly technical workers".
Ahmed Faiz (Director of Human Resources, Cheval Blanc Randheli) highlights that the organisation "must be open-minded, try not to change who they are but adapt them, have all the tools at one's disposal to train them, to provide a platform to bring out their creativity, a platform to innovate and recognize their efforts".
Armed with an understanding of the characteristics of the Millennials, how can Maldives-based employers motivate and retain the Generation Y growing component of their workforce?
Paula explains that the "Millennials are very receptive to new ideas and technology, we are in the process of implementing e-learning and they are very excited about this. Some (but not all) of the older generation are a bit hesitant".
In addition, the following Human Resource strategies are worth some consideration:
Provide Corporate Training on each generation's specific characteristics, which will improve understanding, respect, trust and all-inclusiveness between the different workplace generations.
Ensure that Millennials are part of your established organisational Training Program from the onset, as their personal career growth is a key motivation and retention incentive.
Provide Millennials with the possibility of Mentorship / Coaching from an experienced work colleague, who can assist them with their career development.
Ensure that Millennials feel that the work they do is making a positive contribution to society and has purpose and meaning, which provides them with much valued intrinsic motivation.
Provide Millennials with the opportunity to advance, e.g. by providing stretch assignments, which facilitates the development of Leadership abilities.
Ensure that Millennials' jobs are diverse and interesting, to foster full employee engagement.
Create a Team working environment, which encourages innovative thinking and the development of synergistic, productive relationships.
Encourage the development of Generation Y – orientated Managers, who provide regular Performance Coaching and feedback. This mindset requires Managers to be assertive but both accessible and open to to the ideas presented by Millennials.
Ensure that the benefits offered within remuneration packages are offered in the short term, as these are deemed highly motivating.
Human Resources in the Maldives should incorporate social networks within their recruitment strategies, if not already being practiced, as research has concluded that whilst job applicants prefer electronic application and recruitment techniques, Millennials access social networking sites a geat deal more than job seekers from other workforce generations.
Taking a more holistic view: today's workforce is an multi-generational one, comprising 3 main categories: 'Baby Boomers' (born between 1945 and 1960), 'Generation X' (born between 1961 and 1980) and 'Generation Y'. The advantages of tapping into the knowledge, skills and attitudes existing within each one of these 3 workforce generations and combining them collectively, are significant and worth considering.
In reality, by implementing the Human Resource Developmental Strategies noted above, this 'collective generational expertise' can be harnessed from the entire workforce – not only from the Millennial Generation – and utilised to enhance overall organisational productivity.
The strategies which serve to enhance Millennial motivation and retention will impact positively on the other employed generations, which will assist with the all-important development of a diverse and inclusive workforce. The key element is to respect the value which each generation brings to the workplace and focus on their similarities.