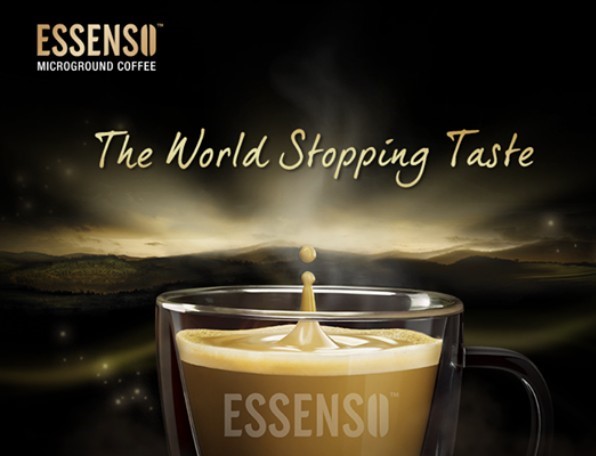 Essenso© MicroGround Coffee – A Tale of Tastes & Aroma
Continuing its long-lasting tradition of introducing top international F&B brands to the Maldives, BHM Traders introduces a premium instant coffee that's targeted towards the coffee connoisseur on-the-go. Especially unique for providing the fresh brewed taste of premium coffee in ready-to-mix sticks, it is undoubtedly the best solution to please guests staying at hotels all around Maldives. BHM Traders' newest Premium product, Essenso© Microground Coffee has the perfect brew for everyone.
Over the past 3 decades, BHM Traders has earned itself a name as a major distributor of several key products in the consumer goods sector. The business is synonymous with premium quality and affordable F&B and FMCG products that are supplied throughout the country. Some of its most popular brands include Ye'Ye' Instant coffee, Coast Fulll Cream Instant Milk Powder, Akbar Tea, Dutch Lady Yoghurts and UHT Milk, and XL Energy Drinks. Now, joining this long list is the Essenso© MicroGround Coffee. Coming in 4 different variants for the ideal cup for everyone, providing a memorable journey of the senses with every sip!
Let's begin with a strong taste and intense aroma. The Essenso© MicroGround Coffee 2-in-1 Coffee and Creamer is perfect for those who prefer strong roasted coffee without any sugar added. As you prepare your morning cup of boost, which only requires you to empty the stick of instant coffee and mix it with hot water, the intense aroma hits you before you even take a sip.
But for those who are after a deeper aroma with a distinctive roasted note and a richer coffee taste, the Essenso© MicroGround Coffee 3-in-1 is your call to warmth. It is likely to please even the most eccentric taste buds. This instant coffee leaves its print after your last sip, letting you enjoy the lingering aftertaste in your mouth.
The brand then brings you flavours from the birthplace of some of the world's most elite brews and best Arabica beans, Colombia. The Essenso© MicroGround Coffee Colombian features coffee blends from the regions of Colombia and South America. Lightly roasted and yet full bodied enough, this instant coffee has a fruity note with mellow acidity. The cup redefines enchantment with every sip: a signature roasted top note, a delicate palate and a lingering after taste. By adding hot/cold milk to your cup, enjoy the perfect Flat White.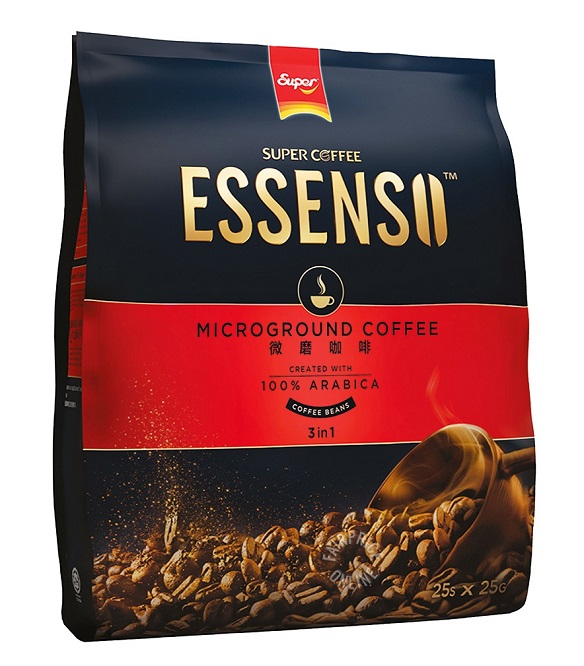 The Essenso© MicroGround Coffee Mandheling is for those who prefer to drink something stronger. This coffee has a darker roast taste with a touch of smoky and woody notes. The coffee acidity and flavours are well-balanced, making you want to go for that second, third or sixth cup. Drizzle this espresso shot over a scoop of ice cream to satisfy your Affogato cravings.
Essenso's proprietary MicroPlus™ technique finely grinds 100% Arabica coffee beans in an oxygen-free and ultra-low temperature environment to preserve the essence of the coffee beans. This superfine coffee is then blended with premium Arabica instant coffee to deliver a roasted top note and a smooth mouth feel, so you can enjoy a deeper aroma, richer taste and fuller body in every sip. Before sealing, each stick is flushed with nitrogen, allowing you to really savour the exquisite fresh aromas of coffee beans as soon as you open it to experience the Essenso© Difference in your everyday brew.