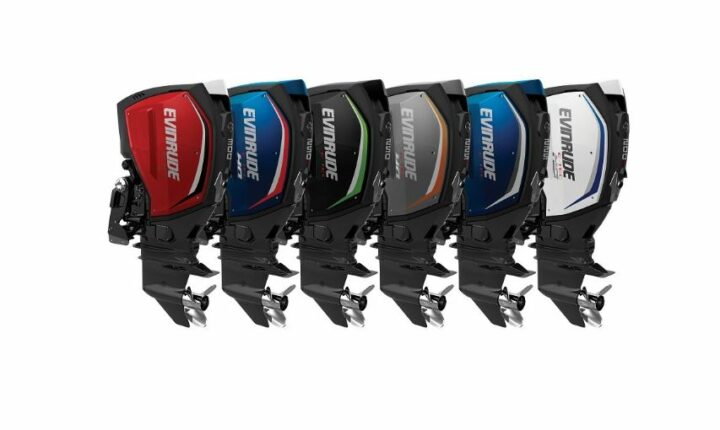 Evinrude Outboard Motors: Cutting-edge engines over commonplace
Born and bred in the United States, Evinrude is a company that specialises in outboards with cutting-edge technology. More powerful and long-lasting, Evinrude outboards have brought about a new era in the industry. Evinrude utilises the latest technology in order to produce the outboard engines of tomorrow.
Famed for the thrilling performance, intelligent designs and extreme durability, Evinrude is a company that has been in the industry for over a century. The experience and expertise garnered over all these years allow Evinrude to present the best engines and go the extra mile in order to create, craft, rethink, reimagine and perfect its already renowned outboards.
Where would you rather be? In for service? Or out on the water? With an Evinrude outboard, you can finally wave off all the time consuming and high maintenance costs. Due to the engines fewer parts, easy maintenance schedule, no oil changes required, users are no longer faced with the hassle and expense of maintenance.
From speed and torque to fuel efficiency, the well-integrated and technologically superior Evinrude outboards leave its competitors miles behind. Added to these advantages are the low fuel costs of these revolutionary outboards. Engine management systems of Evinrude outboards make more than 8 million calculations per second so that you get the precise amount of fuel you need at all times and not a drop more.Clean and quiet, Evinrude outboards have achieved a three-star rating from California Air Resources Board, meaning it produces fewer emissions even with all the power and high performance of the engines. Evinrude outboards and the prestige it holds throughout the world is raised even higher because of such revolutionary feats of technology.
Evinrude's futuristic E-TEC G2 outboard has been hailed as the revolutionary outboard of tomorrow. With its best in class torque, fuel efficiency and refined handling among other qualities, it is set apart from anything else in the industry not just by its looks, but also by performance as well.
Evinrude outboards integrate so well with boats that they have been described as being made for each other. Seamless integration, customised elegant looks with its clean rigging systems are some of the most notable characteristics of Evinrude outboards that have gained it admiration from all corners of the wide-ranging industry.
A brand subsidiary of Bombardier Recreational Products (BRP), Evinrude alongside Lynx and See-Doo are just one of the many brands of BRP which has an impressive portfolio of products that had been enabling unforgettable experiences for their customers for a long time.
Established in 1998, dTECh Company Pvt Ltd, aims to provide the finest products to the Maldivian marine and power sports industry. dTECh Company is the sole distributor of Evinrude products in the Maldives along with several other BRP and recreational products of some of the most noteworthy names in the industry. For more information on dTECh Company Pvt Ltd, visit www.dtech.com.mv.