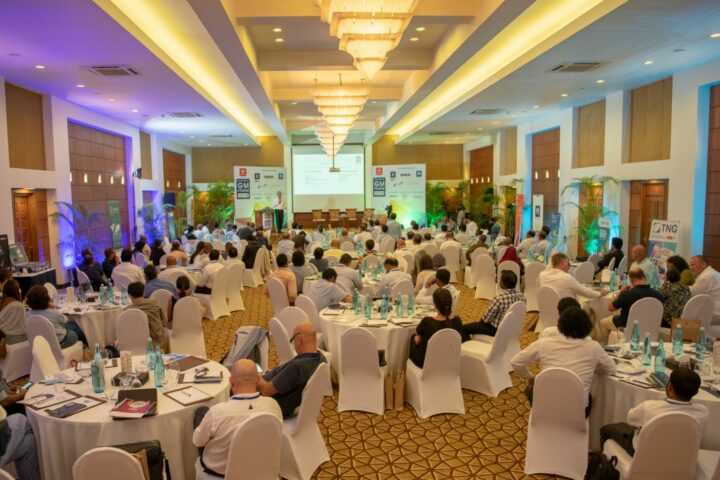 The Hawks Pvt Ltd will be the Transfer Partner of GM Forum 2019
The Hotelier Maldives GM Forum 2019, the largest gathering of hotel managers in the Maldives, has welcomed The Hawks Pvt Ltd as a partner. The Hawks signed on as the Transfer Partner of the annual event scheduled to be held April 3, at Bandos Maldives.
The Hawks Pvt Ltd is a fuel import and distributing company, run by a Maldivian family with over a decade of experience as a fuel supplier. Established in 2007, The Hawks has developed an extensive product portfolio that includes the import, bunkering and distribution of high-quality diesel and petrol, boatyard services, sea transportation via speedboats and ferries, cinder block production, lathe and mechanical works with a budding hotel chain of two hotels.
The upcoming GM Forum will feature keynote speeches and panel discussion on the themes of hotel safety and security, sustainable tourism, skills gap in the hospitality industry, shortage of women working in the tourism industry and airport connectivity and the impact of regional airports.
While sponsorship for the annual event is still open, other notable brands have also partnered with the event; Euro Marketing, Hospitality Depot, Allied Insurance, and SNS Group as Platinum Sponsors, F1 Recreation, Uniforms Unlimited, AEL Distributors, Astrabon, and Dhivehi Insurance as Silver Sponsors, Tree Top Hospital as the Wellbeing Partner, CypreaAir & Holidays as the Airline Partner, and Keiretsu as the Technology Partner.
Confirmed speakers include Hervirender Pal Singh, Area Director for Global Safety and Security, South Asia, Marriott International; Abdul Azeez Abdul Hakeem, hotelier and marine conservationist; Michael Friedel, renowned German photographer; and, Shaaheena Ali, Executive Director representing the Maldives, Parley for the Oceans.
The event will also feature presentations by STR—which provides premium data benchmarking, analytics and marketplace insights for global hospitality sectors, and dnata—which provides ground and cargo handling to inflight catering and travel services, on the topic "Safety First" from a tour operator's perspective.
General Managers can register for the GM Forum via the Hotelier Maldives website. Related inquiries can also be made by contacting Aminath Ali, Assistant Manager, Client Relations on mobile (960) 791 0878 or emailing sales@167.172.155.58. Call GM Forum hotline: (960) 791 0858.