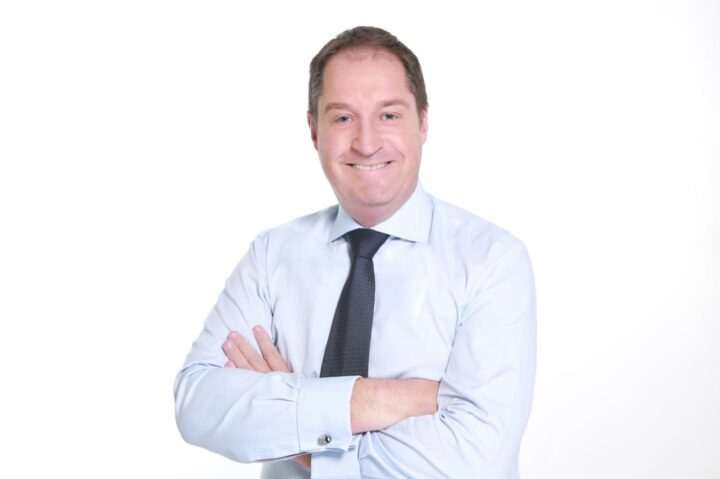 Exclusive: Chris Ely; his take on the Maldives
Sitting in a buzzing coffee shop in the heart of Singapore's central business district, an extra hot latte in hand, we met with Chris Ely, a former resort General Manager in the Maldives now working for JLL Hotels & Hospitality Group as a Senior Vice President in the Strategic Advisory and Asset Management team.
He light-heartedly shared that over the past two weeks he sat through 12 flights, four boat transfers and stayed at four resort properties in the Maldives. He saw the country evolve from a niche luxury and aspirational resort destination to an aspirational destination for all market segments.
Hotelier Maldives: According to the Ministry of Tourism, Maldives' Q1 achieved the highest absolute occupancy level since 2014 despite the recent political shake-ups. What do you think are the main drivers of this? Will the rest of 2018 continue with this strong momentum?
CE: Visitor arrivals to the Maldives continue to demonstrate strong growth – nearly 17% year on year. Recent growth has been led primarily by the continued recovery in key European markets, namely Russia (+33.0%), Italy (+25.0%) and France (+23.7%). As for Chinese visitors, despite the decline, I'm optimistic for the rest of the year as chartered flights are being reinstated in June 2018.
Despite the recent political turmoil, we believe visitor arrivals to the Maldives will continue to trend upwards. The main drivers for this growth are the combination of several factors. It has to do with the support of the Maldivian tourism board, the increase in flight frequencies from major airlines and good business strategy implementation by individual resorts.
HM: What do you see as the most important source markets for the Maldives going forward?
CE: As of Q1 2018, Europe represents the largest regional source market, contributing 56.8% of total tourist arrivals. Asia, the second largest regional source market, will continue to remain an important source of demand for the Maldives and despite experiencing declines in arrivals, China remains the single largest source market to the Maldives.
A successful resort in the Maldives needs well balanced geographical market mix of traditional bulk business and the high growth business. In order to capture the booking window for different markets, the hotel will require strategic planning for the year.
To support the projected growth, courting repeat visitors to the Maldives is important. The highest repeat visitors come from Switzerland where 44% of Swiss visitors are repeat visitors, Russia (38%), Germany (30%). Japan (30%) and Italy (30%). It is encouraging to see that the 13% of the China market has returned to the Maldives 2 to 5 times.
HM: The Maldives government has stated that they are aiming for another record 1.5 million tourist arrivals this year. Do you think Maldives is on track to deliver these figures given Q1 results?
CE: The government has announced steps to maintain a structured growth in tourism, with more marketing campaigns in key markets such as China and the Middle East and stronger push to widen the demand base in terms of geographies and market segments who will choose other forms of accommodation than the traditional luxury resorts.
The major expansion of Velana International Airport is a US$800 million investment made by the government. When fully completed, the airport is expected to serve 7.5 million passengers annually, around 6 times more than the capacity of the current airport.We continue to see major airline carriers such as Singapore Airlines, Air France, Alitalia, Emirates, Etihad Airways increase their flight frequency to Male, while there is also an increase in the frequency of low-cost airlines such as Air Asia and Scoot. As mentioned, charter flights from China are also being reinstated, which will support tourist arrivals in the 3rd and 4th quarter of 2018.HM: Is there a concern of over-supply in the Maldives in the next few years? What effect might this have on ADR and RevPAR?
CE: In the near term, significant incoming supply will most likely add pressure to existing resorts. However, in the short-term, we expect moderated growth in trading performance, given the recent strong RevPAR performance (+8.9% y-o-y) for the Maldives in Q1.
Ultimately, the key to successful resort performance comes down to how each property differentiates itself and wins business. You need a strong revenue and pricing strategy coupled with an actionable sales & marketing plan. These strategies will help the resort attract the right partners who will ultimately drive the most desirable guest demographic to the resort. Last but not least, strong PR campaigns are becoming increasingly important to boost visibility.
A series of resorts in the Maldives have done an excellent job recently in differentiating themselves. The Fairmont Sirru Fen Fushi has an underwater sculpture installation (Coralarium) created by renowned environmental British sculptor Jason deCaires Taylor; the Conrad is developing the world's first underwater villa which is slated to open at the end of 2018; the St. Regis Vommuli spa promises a transformative journey in a resort oasis. While selected villas at Soneva Jani have retractable roofs for stargazing.
HM: How do you view the rise of young families travelling to the Maldives? How should hoteliers adapt to the changing demographics of their customer base?
CE: The Maldives is known to be one of the world's most renowned and aspirational honeymoon destinations and the proportion of honeymooners to the Maldives have continued to rise over the years. However, we see a huge opportunity in the family market which definitely has high growth perspectives.
To attract the family market, an experiential kid's and youth club are essential components of resorts these days. Additionally, more resorts are introducing larger villas with in-villa pools, mainly to cater to young families as well as multi-generational families travelling together. Resorts have also started to be more creative with children's packages to attract families with young children.
Recently, we have seen more resorts introducing novel concepts as part of their F&B offerings, live entertainment and activities on the property which will cater to a wider customer base.
HM: As a strategic hospitality advisor in the Maldives– what will be the critical areas of focus for you and your team?
CE: In my opinion, GMs have to be more hands-on and generalists.
In light of increasing supply, a greater focus is needed for comprehensive sales and marketing and public relation plans together with well-established relationships. As part of our Asset Management scope, we have introduced some of the hotels to key partners who were able to drive production and profitability.
Together with his team in JLL, Chris helps local owner-operators, hotel investors, international owners and operators around the globe add value to their projects. Whether this be feasibility studies, valuations, brokerage, preopening and ongoing operational asset management assignments and ad-hoc advisory services.