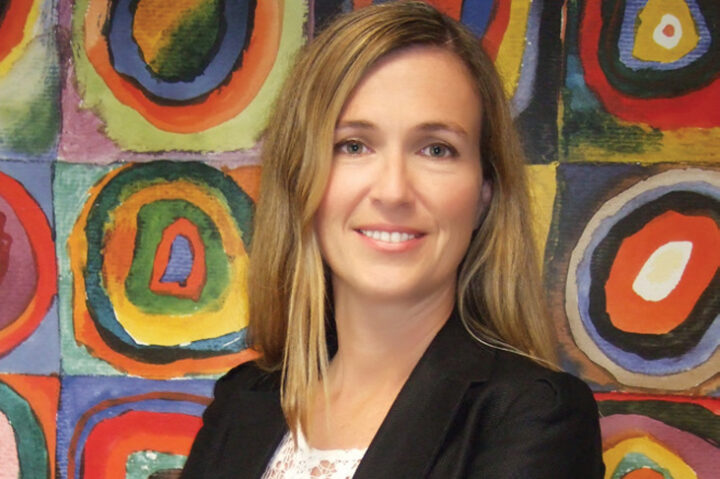 Exclusive: María Zarraluqui, Vice President of Global Development for Meliá Hotels International Group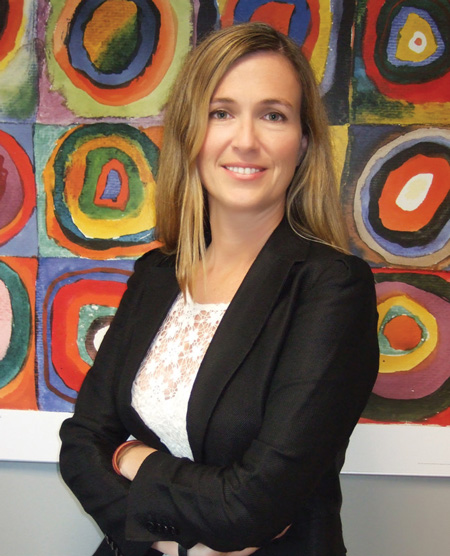 Maria Zarraluqui is the Vice President of Global Development for Melia Hotels International Group. Spearheading the group's development worldwide, together with her team, Maria has signed more than 110 deals worldwide over the last 3 years.
Maria has been with the Melia Hotels International Group since 1999. Holding a law degree from University of Navarra in Spain and a master's degree in Enterprises Legal Consultancy from the Deusto University in Spain, Maria first joined the group's legal department. While working with the company, she also completed a postgraduate degree in Urban Development Law from the UIB University before joining the development team as development director in 2008. She also received a mention of honour as number 1 of the 2008-2009 Executive Tourist MBA, from IE Business School in Spain, before taking on her current position as vice president of global development in 2011.
With 350 hotels in over 40 countries, Melia Hotels International is currently the 3rd largest hotel group in Europe and the 17th largest hotel group in the world. The company is based in Spain, and its first hotel was established over 60 years ago. The group is currently expanding rapidly in Asia, and is aiming for a goal of having 60 properties in Asia in 3 years.How would you describe your role as vice president of global development?
Our group's success is based on a vision that is strategic, profitable and sustainable. And I'm delighted to be part of this! In my role I lead the global expansion of Melia Hotels International. My success and our success is based on our highly qualified and motivated team and their clear strategic vision and their will to reach further. Beyond developing and executing our strategic growth plan, our development team actively seeks new opportunities for hotels worldwide.
Throughout our almost 60 years of history, we have consistently expanded into Europe, Latin America and the Caribbean, huge markets in which we now hold a competitive advantage. And this is an exciting time for Melia Hotels International as we expand our footprint in other key markets, such as China, South East Asia, the Arabian Gulf and the U.S. Looking into the future I'll continue to work closely in every market with the regional management teams, to identify potential growth markets for each of the group's seven brands, as well as to partner with the most relevant players in these markets.
You worked in the legal department of the company for 9 years before joining the development team in 2008. What was it that lured you to make the switch?
This position got me by its international and long-term strategic scope. In the 16 years I've been with Melia Hotels International, I've benefitted from a talent centric culture. The company's growth-from-within approach to grooming talent was what opened the door for me to explore a development role. Working in various different functions within the company gave me a great opportunity to learn the ropes of strategic development and operations throughout the whole company, which I now apply to my current role.Also, the nine years of experience in the legal department helped me build a solid foundation and develop a strong base of company knowledge, which is extremely helpful for me in understanding how the company functions and its roadmap for the future. In turn this arms me with tools to better communicate with our partners.
What would you describe as the most exciting and challenging parts of your job?
For me, the most exciting aspect is being part of the company's growth. To date, in 2015, we have signed 21 hotels and there are a total of 16,034 rooms in the pipeline. This is the highest number in the history of the group.
All these exciting developments mean we also need to stay steps ahead to meet the evolving needs of today's global travellers. Today's guests are more sophisticated and they know what they want because they have access to a lot of what's out there in the world. This huge potential is another great challenge for us, and means that we must be creative in providing the best possible services to our digitally engaged guests. That's why digitalization is now another of our key priorities, as our digital and social platform helps us get feedback from the guests much faster than before.
The group's brands, such as Paradisus Resorts, ME by Melia and INNSIDE by Melia, all come with very distinctive features. How do you combine various components such as F&B, in-room experience, entertainment etc. to give your customers a unified brand experience?
You're right in pointing out the distinctive features of each of our brands. Yet at the heart of each and every of our seven brands is our Spanish-Mediterranean heritage. Melia Hotels International is familygrown and our brands are borne of a passionate and attentive service culture.
We believe this heritage translates into every aspect of the guest experience. And guest experience is what truly differentiates us. Our product and service offerings are based on a clear understanding of the needs of today's travellers. To achieve this, we're focused on providing a differentiated guest experience and creating a genuine emotional connection with guests by paying attention to details, regardless of how small.
And how do you maintain the identities of these brands when operating at so many different geographical locations?
You may know Melia Hotels International received the highest award in the hotel industry after being named Best Hotel Group in Europe in the recent 2015 European Hospitality Awards. This award is testament that we're doing something right across our seven brands.
Each brand has a distinct service culture and cover a wide variety of market needs. We provide professional branding and marketing support to drive brand recognition and demand in the market. Our professional team carry out a large proportion of research before entering into a local market so that our wide brand portfolio can cater to the different needs of our guests, and adapt to the market's idiosyncrasy too. It is important to note that our brands also drive a specific value proposal for our investors and hotel owners. Much of this is tailored to the hotel's locale, which maintains consistent yet differentiated brand identities.We've come to know that Melia Hotels International is currently focusing on rapidly expanding in Asia. Why Asia? And are there any aspects that you have to pay special attention to when carrying out development projects in Asian destinations?
Asia Pacific is a strategic market for us. We've been present in this market for over 30 years. The region is a melting pot of cultures; and we see synergy in the service and hospitality philosophy in many Asian markets with our distinct Spanish/Mediterranean service culture.
What we pay special attention to is bringing our management expertise to prospective owners in Asia. Melia Hotels International is focused on a revenue culture. Our light asset management model – where local partners own the hotel and Melia Hotels International is responsible for all operations and management – improves profitability and the return of investment for our partners.
Just as important, we believe in achieving sustainable growth over volume. Our development focus right now is identifying the right opportunities with the right partners in the right locations.
Since your work in largely international, could you give us some insights into the current global hospitality trends?
There are some key trends we observe in the current global hospitality industry: Everything is going digital. Social and digital platforms are becoming a significant trend in the industry in both booking and brand message delivery. By 2017 more than 30% of online travel bookings by value will be made on mobile devices, according to Euromonitor (Londonbased market intelligence firm). The growth of mobile isn't slowing down and will be a driving force for the travel industry in the future. Back in November 2014, our group created the program Be More Digital to lead the digital transformation of the company. It is predicted that in 2017, 40% of sales will be made through the company's own digital channels.
The global travellers are getting younger. The millennial generation now represents 20% of international travellers. By 2020, this segment will make 320 million international trips every year, according to Forbes. As a leading hotel brand, our wide brand portfolio enables us to develop different brand characters and world class offerings to cater to the millennial travellers. For example, our youth friendly hotel brand ME by Melia, speaks for a trendy, design focused and tech lifestyle. Our ME hotels are located in the most happening cities all over the world and are very well received by the new generation of travellers.
As we are closing down on 2015, what are your main projects for the upcoming year?
In 2016, Asia will still remain as one of our strategic focuses. There are 8 new hotels in our pipeline including Melia Shanghai Hong Qiao and INNSIDE Zhengzhou in China, Melia Yangon in Myanmar, INNSIDE Legian, INNSIDE Makassar, INNSIDE Yogyakarta and Sol House Kuta in Indonesia and Sol House Phu Quoc in Vietnam.
In terms of global openings, we are planning to open Gran Melia Nacional Rio before the 2016 Olympics, our first hotel in Rio de Janeiro. We will also be striving to reposition leisure assets in prime locations under our Sol brand across the Mediterranean Sea as well as brand growth in both the Asian region and the Caribbean. In urban destinations we will also be developing our growth through Bleisure – our business and leisure concept.