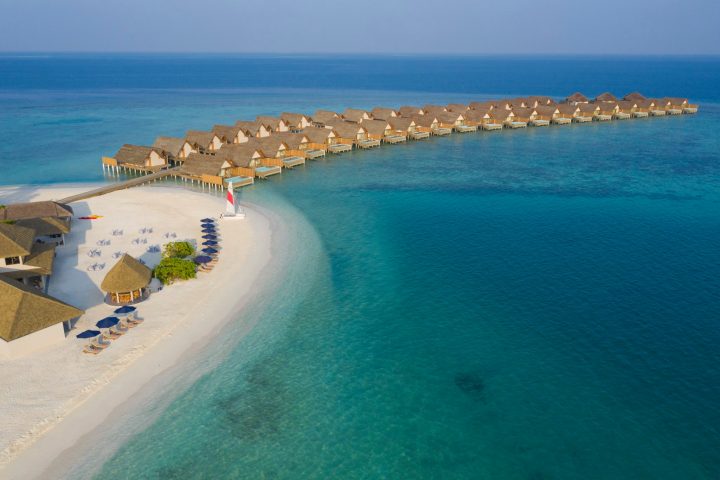 Faarufushi Maldives Now Emerald Collection's Second Property in the Maldives
JLL Hotels & Hospitality Group has completed the sale of Faarufushi Maldives, an 80-room upper-upscale resort that opened in 2019. The buyer of the property is the Italy-based Emerald Collection, who agreed to purchase Faarufushi from the Maldives-based Universal Enterprises. This marks Emerald Collection's second property in the Maldives, following their entry into the region through the Emerald Maldives Resort & Spa.
In a press release issued on 24th October, Nihat Ercan, Senior Managing Director, Head of Investment Sales, Asia Pacific, JLL Hotels Hospitality Group said: "JLL is proud to have facilitated the sale of the Faarufushi Maldives, completing all elements in the transaction in 2021. This transaction further reinforces the belief from many investors that leisure travel is poised to rebound strongly given the pent-up demand and further reaffirms the Maldives position as one of the most liquid hospitality markets in Asia Pacific."
Adam Bury, Executive Vice President, Investment Sales & Head of Debt Advisory, Australasia, JLL Hotels & Hospitality Group said: "The forward-looking vaccination and border policy in the Maldives enabled the transaction to take place, with numerous members of purchaser team and their advisors flying into the country from Italy. Furthermore, the same policy gives investors' confidence that the Maldivian market will be one of the quickest to rebound given the introduction and implementation of progressive policies."
Emerald Faarufushi Resort & Spa is expected to open to guests on 1st May, 2022. Located at the northern tip of Raa Atoll, the property is conveniently accessible via a 50-minute seaplane journey from Velana International Airport (VIA), as well as via a domestic 40-minute flight to Ifuru Airport, followed by a short 10-minute speedboat ride to the island. With 80 independent villas, the resort also features a private dock that leads to 39 Water Villas with Pool and three Superior Water Villas with Pool. There are also 27 Beach Villas, 10 of which are with private pools, along with 10 Family Beach Villas with Pool and one Presidential Beach Villa.
Speaking with TradeArabia, Aldo Scarapicchia, Partner & Managing Director, The Emerald Collection said: "It is significantly different from Emerald Maldives Resort & Spa, both in design and in the concept, which in this case is characterised by what we call 'Barefoot Elegance' luxury and modern in style. Starting from next Summer, our guests can experience island hopping in a Deluxe All-Inclusive offering on two islands whose landscape and facilities will be complementary, mainly with the combined accommodation packages between the sister properties." Emerald Faarufushi Resort & Spa is just a 25-minute journey by boat from Emerald Maldives Resort & Spa.
Featured Image: Faarufushi Maldives on Facebook