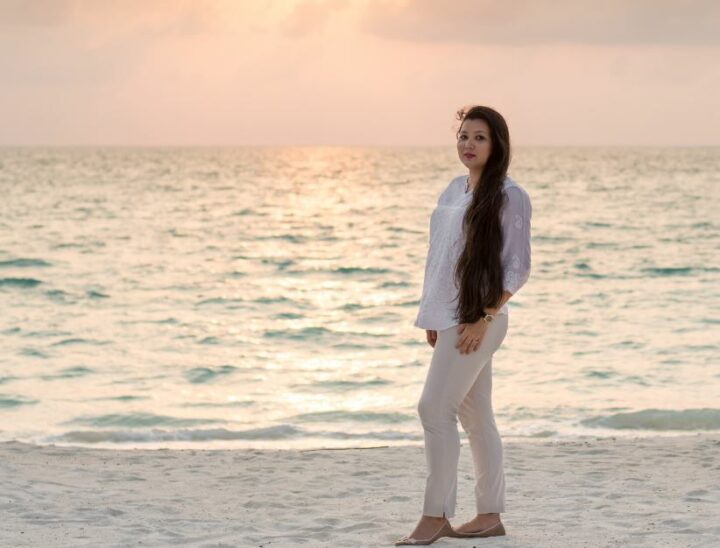 Simmi Pai appointed as Director of Sales & Marketing at Fairmont Maldives Sirru Fenfushi
Fairmont Maldives Sirru Fenfushi has appointed Simmi Satyesh Pai as the new Director of Sales & Marketing. Simmi, a seasoned professional in the sales and marketing spectrum, joins Fairmont Maldives Sirru Fenfushi effective May 25.
Simmi is an Indian National and has been living in the Maldives for over a decade. She holds a dual degree in Hotel and Hospitality Management from the Institute of Hotel Management Hyderabad and IGNOU University in India.
Although Simmi is new to AccorHotels, she is no stranger to the destination. An Indian Ocean expert and Maldives destination specialist and with over 13 years of extensive experience in Sales, Marketing and Revenue Management, she has led the commercial teams of some of the leading luxury resorts in the Maldives.
In her position, she is directly responsible for the Sales & Marketing department and will be based in Malé. She will be reporting directly to Dupart Denis, General Manager at Fairmont Maldives, according to the resort.
Fairmont Maldives Sirru Fen Fushi, a truly special addition to an area already famed for its natural beauty, officially opened its shores to guests in April. The resort started welcoming its first guests in February. Located in the Shaviyani Atoll, the resort offers 120 luxury villas on one of the largest resort lagoons in the Maldives. To learn more about Fairmont Maldives Sirru Fen Fushi, please visit fairmont.com/maldives.