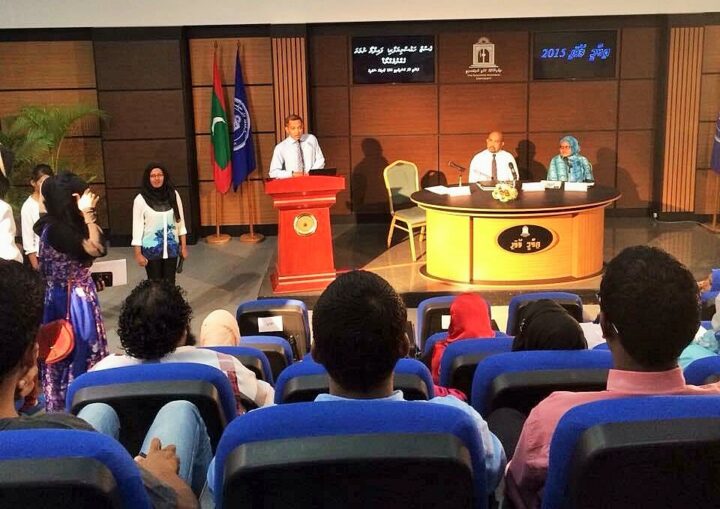 FHTS to host seminar on tourism sector "workforce localisation"
Faculty of Hospitality and Tourism Studies (FHTS) is inviting tourism industry stakeholders to a special seminar themed around "Workforce Localisation in the Tourism Industry of the Maldives". The seminar will be held as part of Ilmy Foavahi, a series of monthly public seminars organised by the Maldives National University (MNU).
The seventh session in the series, the seminar hosted by FHTS will be held on July 18. The aim of the seminar is to deliberate and share views on the challenges for local employment in the tourism industry and share the perspective of industry professionals, according to FHTS. The seminar, held at the Auditorium of the Faculty of Education, will also be open for the general public.
The seminar will also feature a special panel discussion on the topic. The panel will consist of Iyaz Waheed, President of Universal Foundation; Hussain Shahid, Executive Assistant Manager at Holiday Inn Resort Kandooma Maldives; Dr Ahmed Solih, Former Permanent Secretary at the Ministry of Tourism; and, Ismail Shiyar, Associate Lecturer and Principal Researcher at FHTS.
FHTS, celebrating 31 years of service this year, was established in 1987 to address the growing need for hospitality professionals required by the country's booming tourism industry. A wing of MNU, FHTS has overcome numerous challenges and today stands tall as the leading training facility for hospitality professionals in the country.
Over the years, FHTS has trained over 5,000 professionals in various disciples of the hospitality and tourism sector. For more information on the seminar on "Workforce Localisation in the Tourism Industry of the Maldives", please visit mnu.edu.mv.