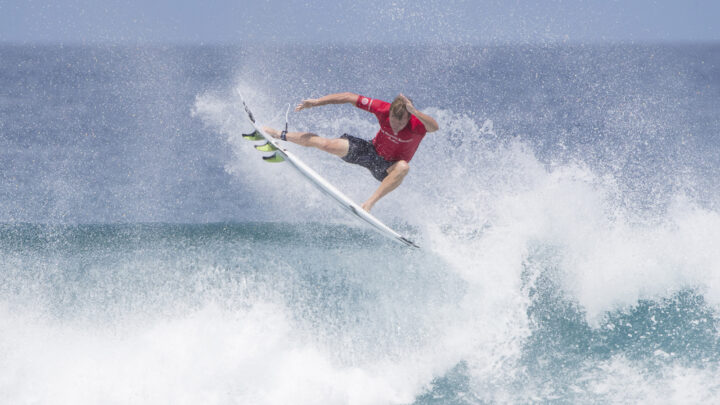 Four Seasons Maldives gears up for surfing tournament, Burrows set to defend title
Preparations for the 2017 Four Seasons Maldives Surfing Champions Trophy are underway, with Australian Taj Burrow confirming his return to defend his title. The seventh annual event will take place from August 7 to 13 at Four Seasons Resort Maldives at Kuda Huraa.
Last year, Burrow won the thruster division and took the title by defeating one of his childhood heroes, big wave legend Shane Dorian, in the final. Burrow was the 1998 WCT Rookie of the Year. His rapid ascent up the standings saw him ranked world number 2 in 1999, a position he achieved again in 2007. Between 1999 and 2013 he secured 12 World titles as well as a number of records, including becoming the youngest surfer to ever win a national title.
Having only just retired from the elite WSL Championship Tour (CT) prior to last year's contest, Burrow was always going to be tough to beat. Commenting on his return, Burrow said: "My partner Bec and I are stoked to be returning to Four Seasons Resort Maldives at Kuda Huraa.
"The event is so chilled on the island but so competitive on the waves – it's the perfect combination. I can't wait to hear who I'm up against."
The Surfing Champions Trophy determines heat times based on age and tests skill across three divisions: single-fin, twin-fin, and thruster. Places are by invitation-only to six world champions in a battle for inner-circle kudos and a US$25,000 prize pot.
Also returning to the event is Four Seasons Explorer – the Maldives' ultimate surf vessel. Following a full interior refurbishment, the 39 metre / 128-foot catamaran will proudly be showcasing sleek new finishes and stylish soft furnishings across all three decks while hosting the contest, the resort said.
Fans can get up close to all of the action with onboard VIP passes, then continue the "surf tour" experience with shoulder-rubbing events back at Four Seasons Resort Kuda Huraa – the homeport for the event's competitors, judges, and Tropicsurf partners.
And with Kuda Huraa recently unveiling its new all-villa water accommodations, Surfing Champions Trophy guests will have the opportunity to experience the country's ultimate lagoon sanctuaries during their stay, with features ranging from water's edge living and dining pavilions to freestanding tubs and overwater nets, and pools directly accessible from the bedroom.
Event Coordinator Mark Winson of Tropicsurf said: "It's great to be celebrating the Surfing Champions Trophy's seventh year. Once again we'll be utilising the amazing Four Seasons     Explorer yacht for the event itself, but its Kuda Huraa's brand new water villas that are getting everyone excited.
"Oh, and the surfing that is. If the current interest level is anything to go by, we are going to have another world class field to challenge Taj for the title. Watch this space!"